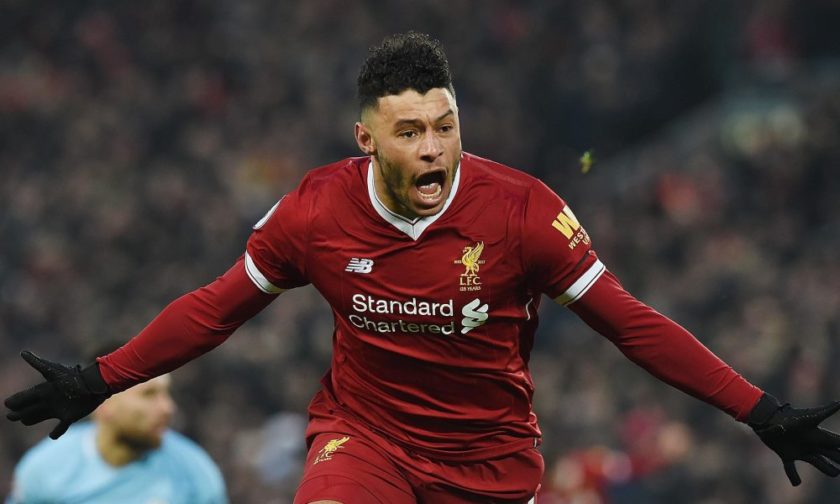 By Andrew Fanko (TTT Subscriber arisesirrafa).
Part 2 – Midfield
It's been an odd year, I think, for Liverpool's engine room. The captain continues to divide the fan base, we've known pretty much all along that Can would be leaving, our best player (arguably) did leave halfway through the campaign, a regular starter had spent the previous season at left-back, the trigger for the gegenpress – so crucial to this team's playing style – barely kicked a ball, we had a new boy to savour in Oxlade-Chamberlain, one to anticipate in Naby Keïta, and (THIS IS NOT A DRILL) Gini Wijnaldum eventually scored a goal away from home.
Amidst all this uncertainty, the possession and passing stats remained very similar, with a one-point increase in each (in the league) to 58% and 84% respectively.
NB: Remember to check out David Fitzgerald's assessment of our youth players and loanees. I'll just look at the regular first-teamers.
See the GK and Defence article for an explanation of the NPPS and Headstart/Deficit stats. For midfielders and attackers, I've also included minutes per goal or assist (MpGoA).
Gini Wijnaldum / Age on 10 August 2018: 27 / Contract expires: 2021
2017/18: Starts: 40 / Sub apps: 10 / NPPS: 6.6 / Headstart: 0.40 / Goals: 2 / Assists: 5 / MpGoA: 514
Why should he stay?: The most common criticism of Gini Wijnaldum is that he doesn't really do enough. Well, he must be doing something right because the team rattled along at 2.15 PPG in the league when he played, compared with just 1.55 PPG when he didn't. Had he started all 38 matches, we might have pipped the Mancs and officially been the second-best team in the country – an accolade many of us feel would have been deserved.
The rest of this article is for Subscribers only. If you think you'd like quality content like this, there's a 'Subscribe' tab at the bottom of the page.
[ttt-subscribe-article]