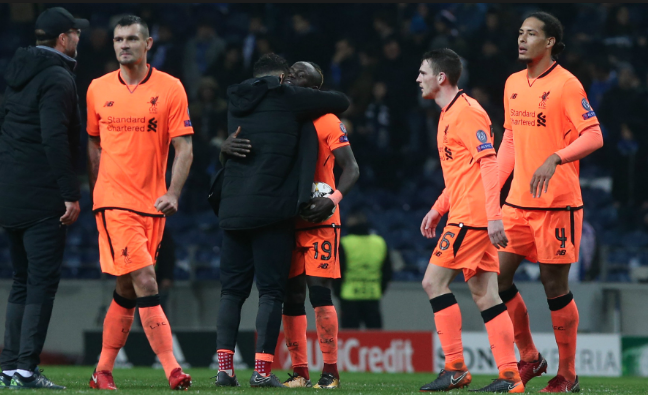 This article uses data from Stratabet, which is different to the Opta stats which you will be familiar with. To see background information about the Stratabet data, please read my first article using it (here).
Until recently, any thoughts of Liverpool playing with a back three tended to drift back to Roy Evans' side from the mid-1990s. They weren't particularly defensively sound, and neither do the current incarnation of the Reds appear to be when using three centre-backs.
Not that Jürgen Klopp employs it from the start of games very often. The only example this season is the 5-1 win at Brighton, where injuries meant that Emre Can and Gini Wijnaldum lined up either side of Dejan Lovren; in other words, that would clearly not have been done but for extreme circumstances.
In 2016/17, Liverpool were abysmal in the first half at Stoke with a 3-5-2, but pulled it around when Coutinho and Firmino joined the party. In terms of games where Klopp's Reds have started with a back three, that appears to be your lot.
However, many Kopites have expressed concerns about the manager's fondness for bringing on a third centre-back when Liverpool are trying to see out a game. The perception is that it doesn't work, and invites unnecessary pressure on to a back line which has generally defended well.
Back in November, I wrote an article which looked at Liverpool's formation changes in 2016-17 through the prism of Stratabet's data. It was clear even then that the switch to a back three was a problem, as I noted:
Maybe don't use 3-5-2 any more, Jürgen? In fact, perhaps don't use three centre-backs full stop, as they were the only formations last season when Liverpool were outscored on expected goals.
Hmm, Herr Klopp is obviously not a Tomkins Times subscriber. For shame, Jürgen. Anyway, with late use of a back three fresh in fans' minds, I thought I'd review the examples from this season, and see what the data shows.
The rest of this article is for subscribers only. 
[ttt-subscribe-article]