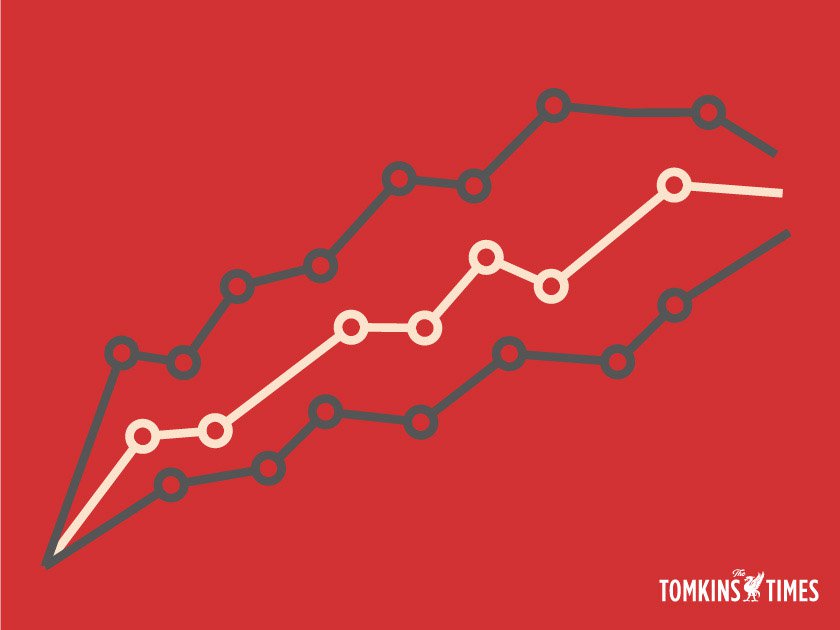 This article uses data from Stratabet, which is different to the Opta stats which you will be familiar with. To see background information about the Stratabet data, please read my first article using it (here).
Tactics are an elusive, ethereal concept which are hard to define with statistics. Formations are spelled out numerically, but soccer isn't table football; lines are broken as the play flows up and down and back and forth across the pitch.
Nonetheless, we can perhaps learn things about a team from what formations they employ and those they face too. Sites like WhoScored log the starting formations in a match, but Stratabet take that a step further by recording them both at the beginning and as they change throughout the game. Using this information, I have been able to see what quality of chance Liverpool had and allowed their opponents depending on their tactics in 2016/17.
How many games featured formation changes?
Firstly, a little context. In the 380 Premier League matches last season, there were a total of 306 formation changes, meaning that roughly four out of every five games saw one on average. However, plenty of games saw none; there were 157 matches where both sides maintained their starting tactics for the whole 90 minutes.
In matches where there was a change, there were 1.37 formation alterations on average, and only more than one change in 69 games. How do Liverpool fit into this?
Jürgen Klopp employed seven different formations last season, though that includes (as an example) 4-5-1 and 4-2-3-1, when in reality there may not be much between them. The most common one was 4-3-3 by far though.
In the opinion of Stratabet, Klopp only made in-game formation changes five times. You may recall more; I'm sticking purely to the data provided. Here they are, and they do not show the manager in a good light.

Three of the changes took place in the final five minutes (plus injury time), and the earlier two alterations saw Liverpool draw matches where they lead 2-1. Interestingly, in both matches that were drawn the formation change took place within six minutes of the Reds taking the lead. The manager was obviously keen for his charges to see the result out, but it backfired both times.
The rest of this article is for Subscribers only.
[ttt-subscribe-article]