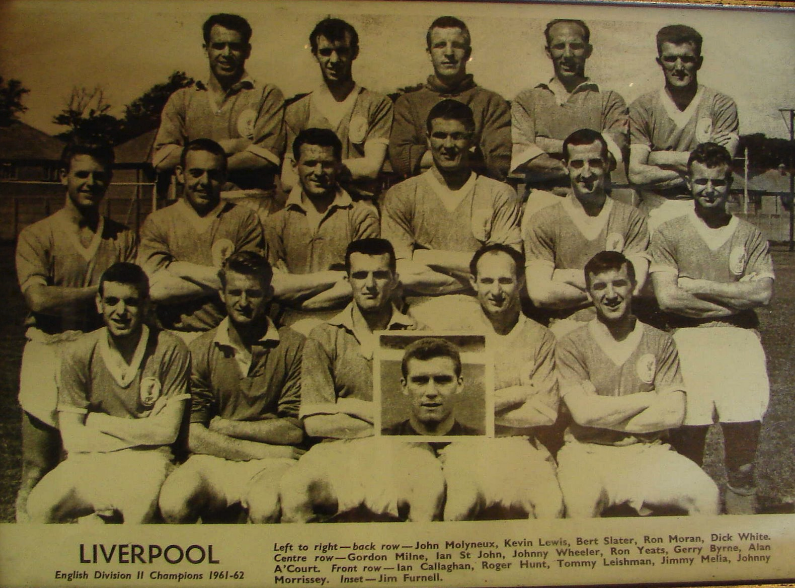 This week's posts selected by Chris Rowland and Daniel Rhodes.
The idea of this round-up is to give you some idea of the range of debate on the site and the type of articles published. If you'd like to be part of our troll-free community, there's a 'Subscribe' tab at the very bottom of the page. 
1 – Garythespud summoning fairytale and folklore in this paean to heroism and glory!
Every good story has  a narrative arc (see The Hero's Journey and all the analysis of fairytales and folk stories) and the adventure for LFC this season has to have a dip in its trajectory before the big climax – without it there can't be an ending that the reader finds satisfactory. Right now, we've put ourselves in a strong position, but enemies face us on all sides and the battle goes on. We have to rise up again, find vaults of strength hitherto unknown, and be the hero(s) that we always dreamed we could be. We are disheartened right now, but know that the battle was lost yesterday but the war goes on, and we have the shining vista of victory in sight. It's going to take all our courage and determination, as we are exhausted and battle weary, but mighty foes have been vanquished on this journey and we should take heart from the skills and experience we now possess.
Our Camelot lies ahead and these knights of a scouse round table can look at one another and know that the end is in sight. They have the power to determine their own fates and grab with both hands the glorious holy grail of majestic sporting achievement – become legends to be talked of for all time. It's there right ahead awaiting the clash of titans that will make history.  Two games. Two wins. Glory on all fronts. We can see it. It is possible. It can be. It should be. Every journey has an ending and this side has the ability to make their own glorious destiny. All they need to do is reach out and take it. It'll take every effort with every fibre of their fatigued, bruised, injured bodies, but it can be. It will be. That's how every good journey ends. With victory.
2 – Prieshparmar thinks Paul Tomkins' articles, and indeed Paul Tomkins, should go the very top!:
I wonder, do any of the top guys at FSG read these articles? As good as they are, they could learn at a lot from this information – it's simply stardust.
My concern is that when Klopp has a bad season or bad 'part season' (all mangers go through it), then FSG will hit the panic button and sack him. Such is madness of football now – a few bad results and the manager is show out of the door
Often the decision to sack a manager is driven by supporter sentiment..and supporters these days are fickle as we have just discussed. And sometimes we even see supporters demand the the chairman gets sacked!
I think it's vital that FSG read these articles (if they don't do already) as it gives them a sense of perspective too. When the going gets tough for Klopp we want to see FSG back him to the hilt – esp when the calls for his head become ridiciously silly . After all don't forget that they are Klopp's employers at the end of the day.
I do vaguely recall that shortly have FSG took over the club back then, that Henry met with Paul Tomkins. That probably means that they ARE subscribers to this site. It also shows that they are willing to learn and improvise, which, of course, we have all seen now.
Lastly, thanks for these articles (and this article in particular) . They have given me clear sense of perspective. I hope this article will be shared all over the social media platforms. After what I been reading in the comments section of Echo, a clear dose of sanity is needed. Such is the influence of the mass media.
Paul, perhaps for your rare free articles like this you can have a share button for certain social media platforms like Whatsapp and Facebook? This article in particular needs to reach the masses.
I think you need to knighted pretty soon. 🙂
3 – Ding on the potential of missing out on the CL, and the improvement in the team this season:
As a fan, of course I'm afraid that we might miss out on UCL, and to go back to the Europa League will be such a jarring climbdown from the highs of this season.
It's natural to feel that way, but it's football and things like that can happen. If you can't live with the lows along with the highs then switch to another team, like one of the financially doped ones or those big beasts in less competitive leagues that are almost guaranteed to bring back a title or two every season. Don't waste your time, or ours for that matter, with Liverpool.
What is heartening for me is that this is a team that has shown – more than just style, attacking fluency and breathtaking goals – much desire and fighting spirit throughout the season, and is led by a genuine force of nature in Klopp. Even in defeats, against City, Spurs, United or Chelsea for that manner, this was a side that stuck its task, not panicking or giving up. I believe that they are young, still a bit raw and inexperienced, but that they will improve in the coming seasons, particularly with incoming players like Keïta.
If you need more certitude than that, after all they've achieved this season in the face of all inequities and squad limitations, then, again, Liverpool isn't the team for you.
4- Pushka discusses players bedding in and expectations:
One thing you mentioned about the player(s) not purchased in the transfer window got me thinking, and that has to do with potential problems bedding in, as in the possibility of such a player having a 'mare in a crucial game and scuppering our Champs League dream. It is an impossible hypothetical of course, but it is instructive to see how Kloppo has managed similar issues with players in the recent past.
I was convinced Lovren couldn't play for us again after his Spurs debacle at Wembley, yet he has managed to look pretty good (with a few notable exceptions) since then. Ditto Moreno, who I thought would be moved on before the season started. TAA also hit a major wobble at Old Toilet, after which Klopp backed him to succeed, which he has done handsomely.
But these are players who've been bedded and had time to develop. There is no doubt that there is a limit to how much churn a team can endure and survive as a team, and I trust Jürgen knows the limits. The injuries this year came rapidly and unexpectedly after the loans had been arranged unfortunately, so here's hoping we get enough rest to give a good account of ourselves in the final. Nevertheless it is an interesting point you've made about the road not taken, and I for one have no problem trusting our coaches on this one.
As for having peaked already? The days after Rome, the loss to Chelsea, the apparent disconnect in our forward line all conspire to create the impression we've lost something.
I would suggest that it might be down to formation, though that has been discounted by some. I think the addition of a rusty Clyne back in, plus TAA in midfield, along with new responsibilities for Mané (coming deeper and tasked with playmaking) has somewhat imbalanced the team. Add to that the weirdness of Bobby trying to set up Salah to pad his goal tally, some odd bounces and unlucky calls (or non-calls, as usual), and it is tempting to say this team has nothing left to show us this year.
While I think it behooves us to manage expectations and to understand that (win, lose, or draw in the coming weeks) this team is still a considerable improvement on the recent past, I am yet optimistic about our chances. A win next weekend, a little away camp, and our favored formation and personnel in the final – hell yes, we have more than half a chance to make history! And if not, this season has been a helluva ride.
Thanks for making it more fun for us by filtering out 90% of the negativity.
Fuck Twitter.
5 – Allen on his vast experiences watching Liverpool, and his zen-like state recently:
This season I have seen, (ie been in the ground), four games that most football fans don't see in a lifetime. – The two City home games and the two Roma games. They were stunning performances, add to that the Arsenal home game and most of the UCL games and Klopp's mission is totally on track
I have mentioned on here the unusual, for me, calm that has come over me over the last two months, I suspect the reason is that our style has become as important to me as the result, because the result usually follows the style.
Whatever happens in Kiev, my 57 years of going to Anfield tells me that we are not only back at the top table, we are eating all the food, after finishing all the beer of course 🙂
Never mind twitter, listen to the songs of those who pay to go to the game. These reflect the passion, belief and desire that Klopp has awoken in those with a red heart. The latest one to the tune of Rotterdam, by Beautiful South, is great.
Allez, Allez
Articles published on The Tomkins Times this week:
Monday May 7th:
17/18 Premier League Preview | Matchweek 37 | Chelsea (A), by Richard Thorp.
Klopp Performing Miracles That Some Liverpool Fans Don't Deserve, by Paul Tomkins.
Wednesday May 9th:
The Secret Pundit Takes On The Commentators, Part 17: 'I've Seen Them Given', by our mystery correspondent P.Dantic.
Thursday May 10th:
Tactic Stats: How Liverpool Shape Up With A Back Three by Andrew Beasley