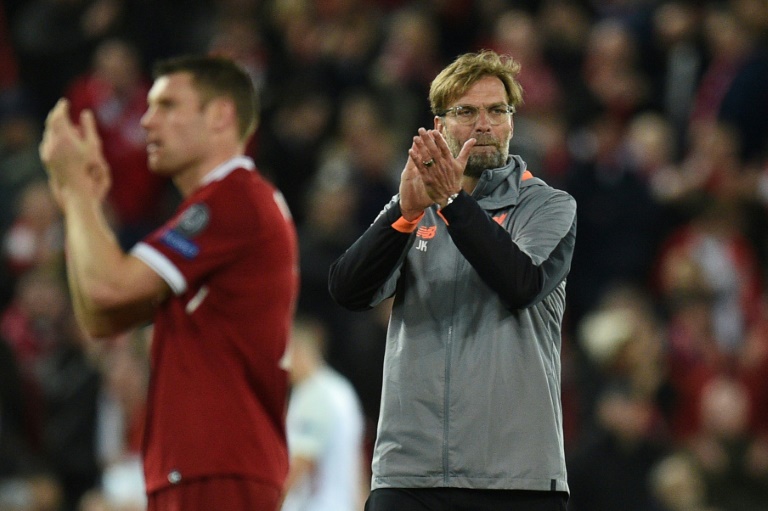 How many English clubs have reached the Champions League final in the last seven seasons and also finished in the top four at the same time? None. Mostly because they haven't reached the Champions League final, of course. But when Chelsea did way back in 2012, they finished 6th, despite having the biggest squad in the country.
Does this give a hint of just how hard it is to be competitive on both fronts? Remember, this is a league with six strong teams: a Rich Three (Man City, Man United and Chelsea), and a poorer three, although Arsenal's turnover has been huge since they've emerged from the financial difficulties of funding a new stadium (although maybe the Reds' European adventures can close the gap). It's a league where the financially poorer sides tend not to try and play with style (as they might in Spain or France), but with bruising physicality. Spain probably has the best players, but England is the toughest test. It's a brutal league.
How many of the last three Premier League champions have finished in the top four the season after, often when adding Europe to their schedule? None. Not Chelsea in 2015, nor Leicester in 2016, and Chelsea, from 2017, are still likely to finish only 5th in 2018. (And Liverpool's brief rise to 2nd – having come close to the title – in 2014 ended in a nosedive as soon as Europe was added to the schedule.) My hunch is that this is because the Premier League is getting ever-tougher, due to the intensity of the game here, and due to the fact that you can play a team of tiny ball-playing aesthetes one week (Man City), and then a team with an average height (and width) of 6'2″ the next week – and with a desire to use that advantage.
To finish in the top four when there are six strong teams is a big achievement, and Liverpool still have that in their own hands.
While I have severely limited the number of free articles on this site since December, I just wanted to use this free piece to remind people of some context, as some Liverpool fans do their best to make Arsenal fans on YouTube seem patient and sane.
To finish in the top four – as Liverpool can if they beat Brighton at home, or if the other teams fail to win both their remaining games – when also playing a full Champions League season (with additional qualifiers against a top-four German side) is sensational. Liverpool were comfortably within the top four until they became the only English team left playing huge European matches, with a squad that has almost no Champions League experience, nor the depth that comes from being in the competition year after year, and/or from having shady oil money.
Within 12 months, Liverpool have gone from finishing 4th whilst having no European football, to a chance of finishing 3rd whilst having a chance of winning the Champions League.
Okay then, how many English clubs have reached the final in the Champions League era with a squad cost, £XI cost (average cost of all line-ups adjusted for TPI football inflation) and wage bill that ranks lower than 4th in the Premier League?
None, until Liverpool this season.
Indeed, I believe Liverpool are the first English team to reach the Champions League final – since it switched its name in 1991 – with a squad this relatively inexpensive, and a turnover so relatively low in the domestic rankings. Liverpool had the 4th biggest Premier League budget (£XI) in 2005, and Arsenal ranked 3rd in 2006. Liverpool then ranked 3rd themselves in 2007, as Arsenal's spending dipped with the new stadium. Manchester United ranked top for £XI in 1999, and 2nd in 2008, 2009 and 2011. Chelsea ranked 1st in 2008 and 2012. Liverpool will end this Premier League season ranked 5th on the average cost of their XIs, adjusted for inflation.
So, relative to other English clubs, this is England's "cheapest" finalist since the days of the old European Cup; and, I'm purely guessing here, probably since Aston Villa in 1982, although I can't recall what their outlay was.
Compared to Roma, Liverpool are a big-money team; but compared to Manchester City and Real Madrid, Liverpool are not a big-money team. The Reds were 40-1 outsiders for the Champions League, in part because of the financial gulfs, and also because the club had no Champions League pedigree whatsoever this decade (with two group stages in the past 10 years, both ending in the Europa League).
This isn't even the side Jürgen Klopp inherited as recently as 2015. The team he inherited is largely gone now, edged to the fringes or sold and/or loaned out. The stars of the team he inherited were Philippe Coutinho and Daniel Sturridge, the latter the only source of goals. The team Klopp inherited was averaging a goal a game, and conceding as many.
Klopp – and the now-vindicated transfer team – have added Mo Salah, Sadio Mané, Virgil van Dijk, Andy Robertson, Gini Wijnaldum (the most underrated player in Europe) and Alex Oxlade-Chamberlain (plus the current no.1 keeper) since the summer of 2016, as well as promoting Trent Alexander-Arnold, and transforming the career of Roberto Firmino, whom Brendan Rodgers did not want and had no idea how to use (instead preferring Christian Benteke).
How many managers have taken two different outsiders to the Champions League final in the past 25 years? I'm guessing none. Borussia Dortmund were in a state of financial collapse when Klopp went there, and he took them to a final at Wembley against Bayern Munich, losing in the last minute, after Bayern destabilised their best player on the eve of the match. Liverpool had recovered from a state of near-financial collapse by 2015, but the club had to be totally overhauled by FSG to get the Reds out of the mess of 2010. Irrespective of winning or losing in Kyiv, Klopp has reached three European finals in the past six seasons.
What other managers are posting those kinds of returns, even if, as underdogs, Liverpool and Dortmund had the odds stacked against them in those finals?
Until this season, how many teams had scored 46 goals in a single Champions League season? None. Liverpool are the first, achieved with three strikers who each cost less than Everton's record signing. Have a think back to the 40-1 outsiders Klopp was managing in August, and then the two drawn games to open the group stage, and try to think that the team you're watching will reach the final and break goalscoring records; despite losing Coutinho in January and only signing a centre-back in that window.
Prior to Liverpool this season, how many English clubs had reached a Champions League final with an average age below 25?
None.
Liverpool in 2005 were 26.1, and in 2007 were 26. Man United in 1999 were 26.5, then 26.7 in 2008, 27.1 in 2009 and 28.2 in 2011. Chelsea in 2008 were 27, and in 2012 were 27.5. Arsenal in 2006 were 26.1. (All ages are accurate to exact date of birth across 38 Premier League games, which is via Graeme Riley's database. While the Champions League line-ups by these same clubs may vary, it obviously won't be by a huge deal, as it's largely the same group of players who play in both competitions.)
As you can see, Liverpool's 24.5 in the Premier League this season is a full year-and-a-half younger than any of this league's finalists in the past 30 years, and possibly younger than any of this country's finalists before then, too. It's the youngest team in England's top division.
That said, Klopp's Dortmund were younger still. And perhaps gegenpressing requires youthful vim, and therefore a younger age is to be expected. But of course, you therefore lack the kind of experience and game management that older teams possess.
It's a trade-off. And that's life; that's reality. Anything good we want has to come with a trade-off: eat lots of lovely ice cream, get fat; spend money on one thing, and there's no money to spend on something else; go out somewhere, and we can't be in another place at the same time.
If a team puts in a ton of effort in one game, then no matter the fitness levels, something will be lost if they play another just days later. Energy is not infinite, even in elite athletes. The bigger the occasion the more emotional drain there'll be, too.
If you have a budget that's 5th in the Premier League, and a side that costs a fraction of Real Madrid's (more on their spending adjusted for inflation coming up before the final), you can't expect to buy all the top-end technical players who are already fully established and replete with the ultimate game-management skills, as those are the most expensive players to buy and then keep (because of the wages). You need to find younger, hungrier players, and a different approach. Liverpool can't be like Real Madrid, and the hope is that Real Madrid can't be like Liverpool in terms of pace and energy, and maybe even hunger.
If you have to overcome the financial odds with extra effort, then it can work. But you also know that the team may get fatigued later on in the season; just as, with a squad of any size, the removal of several players weakens it.
To say that Klopp's approach brings about injuries or leaves players knackered by the end of the season – making it sound like a folly – is to say that another approach, with the 5th-biggest budget, would be better.
The only other team overachieving in recent seasons is Spurs, and they have a young team (although Liverpool are now younger), and they have a similar approach. Arsenal have a bigger budget than both, but the once-beautiful football they played has largely gone, and the passing style no longer gets them above their financial ranking, but has them slumped below it. Should Spurs and Liverpool be copying Arsenal, who probably don't expend as much energy over the course of a season, and somehow manage to win a few games in the last month of the season? Of course not. If anything it's going to be the other way around.
Liverpool have just posted back-to-back 70+ points totals for the first time since 2009*, and reached two European finals in two and a half years under the German. Before Klopp turned up, the average number of points the Reds were racking up this decade was 62. The average number of European finals was zero.
(* 70 points or more was achieved in both 2008 and 2009, so after the departure of Pako Ayestarán that supposedly derailed the Reds; and before that, in 1995 and 1996, although 1995 was a 42-game season, so the 38 pro rata tally based on the points-per-game would be 67. So effectively, it's only been done once by Liverpool since the end of Kenny Dalglish's first stint. I'm sorry if this isn't the same as winning back-to-back league titles, but come on, it's not the 1980s anymore.)
As much as I didn't like aspects of Brendan Rodgers' tenure (particularly later on, and particularly the farcical way he dealt with transfers, which has only become more clear with hindsight), you can't blame him for "only" getting 84 points and 26 wins in 2013/14 because the team couldn't play a second way, and that a team which was still new in development (and, for that season, overachieving) should have been able to play like a Jose Mourinho team to see out the final few games, as if a Jose Mourinho team can play scintillating football at the drop of a hat. If so, where was it against Sevilla when they needed it?
GARGGHHH!
One of the defining factors in deciding to end my trial return to Twitter (one month after dipping my toe back in, after eight months away) – along with the maelstrom of angry entitlement and just general lunacy I encountered – was the outrage of various people saying things like Liverpool are one of the two biggest clubs in England, so why are Danny Ings and Dominic Solanke on the bench? Why is the midfield so threadbare? It's an outrage, apparently. It's gross mismanagement. (I'm sure people said much worse about selling Philippe Coutinho in January.)
These people don't seem to realise that if you work, like all big clubs do, on the assumption that you need two players for every position, then taking three of the six central midfielders out with injury will leave only enough midfielders to play, but not enough to make the bench look healthy. If you take your best squad players and put them into the XI because of injuries, your bench gets weaker.
If you have twice as much money, like the Manchester clubs, or 50% more, like Chelsea these days, the chances are you will have a bigger squad. But even those squads miss key players, or suffer if all the injuries are to the same part of the team.
Also, Liverpool had either "just" the 3rd or 4th biggest budget under the entire Rafa Benítez era, even with all that European prize money, and by 2010 the club was reduced to picking up free transfers to get by; and since Man City started spending billions, Liverpool were edged to 5th in every single financial metric. The whole idea of being one of the biggest two clubs in England doesn't work like it does in Spain, where the two giants were able to make their own TV deals and destroy any financial balance. AC Milan have a similar history to Liverpool (18 league titles, seven European Cups), but that doesn't gain them a place in the top four in Italy.
Liverpool have an astonishing history, and a massive fanbase, but Nottingham Forest have more European Cups/Champions League trophies than Chelsea, Man City and Arsenal combined, but such heritage doesn't get them out of the lower divisions. They can't look to buy £80m Brazilian internationals because, in 1979 and 1980, they were champions of Europe; it's not a line to free money and privilege.
In 2010 Liverpool were struggling to stay solvent as a club, and FSG (or NESV, as was) bought the club at a time when it was already edged out of the all-important financial top four by oil-funded multi-billionaires, and where there was no longer any Champions League money to help keep the Reds competitive. As I've been saying for years, five or six into four doesn't go.
The rise of Spurs and the emergence of City as a superpower soon coincided with a decline in English club performance in Europe's elite competition, in part, I suspect, because every single one of those clubs, bar Man City, has been out of the Champions League in recent seasons. The league is more competitive at the top (whilst the rest of the league remains much as it ever was, but looks worse only by comparison), but it's hard to build up European know-how if you're in and out of the competitions from season to season.
That makes Klopp's two finals in his only two European seasons with Liverpool all the more remarkable. And it's even more remarkable still given the changes in the team between the first and second.
FFP came in and slowed Chelsea's progress somewhat, but by then both they and Man City had already built mega-squads – players they could either rely on to try and win trophies, or sell for profits (or for odd fees to teams in China) to then reinvest in the team – and had turnovers boosted by being in the top four. It became a virtuous circle. Chelsea, however, are now yo-yoing between titles and disappointment. It's hard to be good two seasons in a row.
Liverpool have money to spend. Some will go on wage increases (some already has, with Firmino's new deal), but this has been a financially rewarding season, and there's money from the sale of Philippe Coutinho. Plus, £52m will be paid for Naby Keita, or £48m if Leipzig fail to qualify for Europe. The squad size will be increased, but these things need to be organic for it to gel; not a total rush-job. Indeed, in 2014/15 there was a big churn of players and it didn't help anyone.
Now, beyond finally acquiring Virgil van Dijk, Jürgen Klopp decided not to rush to spend the money in January, and if he didn't, perhaps it's because no one expected Liverpool to be in the Champions League final. Indeed, it was seen as grossly negligent by some fans to sell Coutinho, but even with Coutinho it seemed unlikely the club would reach the biggest final in club football. Liverpool were supposed to combust when Coutinho left; yet Liverpool were in the exact same league position in January when Coutinho departed to Spain, and the Champions League form has only got better, not worse.
Had Klopp spent the money on some compromise, that compromise might have worked. The Reds may now have, say, four or five more league points. But Liverpool may also not be in the Champions League final. Liverpool might have bought a player who would score or create two goals at Stamford Bridge on May 6th 2018, to secure the top four, but who may have had a nightmare in the quarterfinal against Man City that cost the Reds the tie; but no one would have known that, had he not even been bought (i.e. this version of reality, not an alternate one), Liverpool would reach the final. Because, frankly, who knew that? Indeed, if Liverpool had spent £80m on an attacker in January and the Reds were in the Champions League final, it would be put down to the new buy.
Part of my worry is that Klopp is operating on a level of intelligence – emotional intelligence, as well as literal intelligence – that some fans can't even relate to. He's so patient, so much in control of the big picture – the way to buy players, the way to nurture players, the way to promote young players, with an attitude that is part Zen, part Stoic (with the passion of a Berserker) – that the uninitiated can't even get to grips with it; yet with classic Dunning-Kruger thinking, they believe they know that Player X should have been bought and everything would be glorious.
Now we have fans moaning that Liverpool don't have adequate cover for Sadio Mané and Mo Salah, when less than two years ago Liverpool didn't even have Sadio Mané and Mo Salah.
Liverpool had Christian Benteke, Divock Origi, a never-fit Daniel Sturridge and a cruciate-ruptured Danny Ings. Even with the most expensive squad in the country, Man City only seem to have two actual strikers, in Sergio Agüero and Gabriel Jesus. If both get injured they play Raheem Sterling up there. If he's out too, who the hell goes up there? A midfielder, probably İlkay Gündoğan.
So it needed time to find someone as good (and as suitable) as Mané, and then someone as good as Salah, and to bring them in not in one big player-dump where there's no cohesion and camaraderie – 15 new players, all total strangers, boof! – but to evolve the side. Part of the reason Mo Salah has had such a good season is because Mané was already bedded-in on the other flank, and because of the time spent developing Roberto Firmino as a no.9 and not throwing him under the bus because he didn't score enough goals (instead, encouraging him). No one expected Mo Salah to score even 25 goals, let alone 43; but if he draws blanks for the rest of the season, that'll still have proved a miraculous signing.
Currently three games without a goal, you can't then moan if he goes five games without a goal, having already scored on 33 separate occasions in a single season, surpassing Ian Rush's club record; and 23 separate occasions in the Premier League, an all-teams record since the league's rebranding in 1992. You don't get to demand any more than that.
Yes, the timing would suck, but if his five-game drought had been in March or April then Liverpool probably wouldn't be heading to Kyiv in the first place. If anything, he simply looks a bit leggy, possibly playing too much lately and becoming too focussed on the golden boot.
It's been an evolution with Klopp, as it was in Dortmund. In came Joel Matip in 2016, and he was a step up on Martin Skrtel and Mamadou Sakho (with his bad attitude), but maybe not enough of one; and so then in came Virgil van Dijk, a clearly defined upgrade in all senses. In was due to come Naby Keita too, but the only solution was to wait a year for him arrive. Liverpool waited for van Dijk.
Under the radar, in came Andy Robertson. Also underrated, in came Alex Oxlade-Chamberlain. They weren't in the side much for the first half of the season. But lo and behold, they settled in with time, and started to look like bargains. Back into the team has come Gini Wijnaldum, about whom I may copyright the phrase "the most underrated player in Europe".
Now, had Dominic Solanke – who has played just five-games' worth of minutes in the Premier League for the Reds (less than it took Ian Rush to score the first of his 346 goals for the club) – been forced into the side in October because Firmino was ruled out for the season, perhaps we'd be talking about Solanke as another great bit of business. Who knows? He'd have had a run of games, and built up some consistency.
But you can't play all your players all the time, and you can't expect anyone stepping in to be 100% sharp and confident, and full of playing rhythm. Try helping the lad by not trying to destroy whatever confidence he has left. It's what happened at Chelsea with Mo Salah and Kevin de Bruyne: no patience.
Have some patience. There is always a crisis with Liverpool fans, and Klopp feeds on positive energy, not groaning and whining and whingeing. The fans inside and outside Anfield (bar those who threw bottles) have been exceptionally positive in the Champions League run, and that should be a lesson to us all, about the power of unity and the energy that comes from support.
Postscript
I also wanted to explain a bit more about my latest experiences with Twitter, so if you were bored of me moaning about it in the past, feel free to ignore the rest of this, although I do bring it back to the football as well.
As I said yesterday just before deactivating my account again, I haven't really had much abuse at all since returning in early April, but I find the "noise" unbearable, and just the general tone unpleasant.
I spent eight months away from Twitter, closing my account after the 1-1 draw with Watford on the opening day. At that point I assumed the account would be gone forever, but as I clicked to obliterate it for good it told me that I had a year to reinstate it.
I found myself generally happier and more productive during the eight month hiatus. I had a lot more headspace, and was able to enjoy the football without the worry of a defeat leading to a meltdown that I had to wade through, given that this site is generally far more mature about these things.
But there's also the part of me that thinks I've spent years building up a following, and it's useful to have an outlet (beyond this site) to share my thoughts and promote my work. Like an alcoholic having just one drink, I told myself I'd be okay with it. And I was for a few weeks. But then I felt it was starting to take hold of me again, and drag me down into the sewer. One bad week for Liverpool (in which the club also reached the Champions League final) was enough to show me the uglier side of an almost zombified thoughtlessness.
I had wanted to share in the joy of Liverpool's journey, with the possibility of glory genuinely only occurring to me after the first leg against Manchester City. It never even crossed my mind before that.
I thought I was safe to go back into the water – happy waters – with Liverpool reaching heights rarely achieved in the last 33 years (it's only the club's third European Cup final since 1985). But no, there are still so many things to be angry about. The flip-side is that the stupidity can inspire me to write articles such as this, where I try to give everyone a wake-up call and draw on my experience of observing football for decades. But I'd rather not be inspired by the constant chirping of the unbalanced and unhinged. I want to get away from the incessant sniping, and life lived as combat, always on your guard.
Now, I tried at times not to read the replies, but it's odd to not have any interaction. Also, I think I'm a conscientious type of person, so I feel bad if people are replying and I'm ignoring them. And of course, some replies can be interesting and educational; fun interactions that are worth the time spent reading.
But in amongst those replies come all the anger, the snark, and just the general stupidity. You have to read the unhinged to read the reasonable (people say block and mute, and I did, but there's an unlimited supply of idiots out there). And as I felt at the start of the season, I don't have the energy to wade through the crap to find any diamonds that may have fallen down the drain.
So I've deleted my account again. I don't want to be dramatic about it, and as I've said, I haven't really had any vile abuse in the way I have in the past. It's just the fume. It's toxic. It really starts to mess with your mind, which is easier to see after time spent away, with the clarity gained.
I may reinstate my account for a short while after the Champions League final, if Liverpool are successful, but even the summers on Twitter are as bad as any day on which the Reds lose a game. The transfer window has become must-win, too. So I don't think I'd hang around for that.
While I think what happened at Arsenal with Arsene Wenger is in part due to his decline with age, as others moved ahead of him, I think it was also symptomatic of the bile and hatred that surrounds the modern impatient game, and which negatively affects the atmosphere, which negatively affects the players, who struggles feed back into the hate-brigade. I think that very smart men like Jürgen Klopp see this, and don't like where it's heading.
I'd like to see Klopp valued and cherished, and the fans fully trust him; he knew what the fans at Dortmund gave their team, but that was a few years ago, before the cycle of doom grew quicker and quicker. Too many (online) Liverpool fans have a false sense of superiority and entitlement, while those at the games can be blasé at times unless it's a huge occasion.
And yes, the game is changing, even within the space of a few years. Everyone wants success, and that success must be beautiful too. In many ways, Klopp is delivering this. Liverpool are great to watch and winning lots of games; but if they don't win every game, all hell breaks lose.
No one wants their team to be near the bottom of the league, but even when a club like Everton moves up the table, their fans are still unhappy. And I get that – if you don't like the football the manager brings, then it leaves you disconnected (and it costs ever more to watch football these days). It just seems that style is becoming increasingly more important, as is winning every single game possible.
It's an "I want it all, and I want it now" culture. It really is. I can feel the speed at which it has all changed, over the past decade or two. Everyone wants better football and more victories, and in the process everyone appears far less patient.
We also live in a culture of blame and ridicule. Mistakes are all part of the learning and developmental process for anyone working even at the elite level; you never stop learning, if you have an open mind. Yet to admit you are wrong, or to make a gaffe, leaves you open to the kind of pillory once reserved for criminals in those wooden stocks in town squares, which was a kind of punishment genuinely retired for being too cruel. Now it's part of daily online and tabloid life. It's about humiliating the other guy.
Managers who demand no mistakes and publicly blame their own players can end up with fear-fed football: safe, unremarkable, possibly even dull. Managers like Pep Guardiola and Jürgen Klopp are so good for football as they don't play it safe.
Look at the ridicule Guardiola got in England last season for dismissing Joe Hart and wanting a fancy foreign footballing keeper, and how it all went wrong. City, he was told, just needed to boot it long a bit more often, be more British, cut out the passing at the back; less possession, more tackling. And more Joe Hart. Fuck that, he thought. And he was right, 100% right.
Stoke and West Brom tried to move away from dull-but-effective football, and they look set to be relegated despite mid-table budgets (ranking 11th and 13th respectively). Burnley fans are probably delighted with their style during this honeymoon period, but as we saw with Stoke, that can wear off; it's the hedonic treadmill, where we get acclimatised to improvements. Clubs are always trying to move away from the "effective but limited" approaches of managers like Tony Pulis and Sam Allardyce; the former is obviously the most synonymous with the long-ball game, but the latter wasn't liked at West Ham or Newcastle, and now isn't at Everton, the three biggest clubs he has managed. So clearly there must be something to the disdain.
The trouble is, there's never gonna be enough "good football and good results" to go round. Not everyone can have good results; anyone who wins means someone else loses. And it's really hard to play really good football on a frequent basis, and even harder when everyone is being so critical all the time. So there's a constant sense of unease, which only makes playing good football harder. Then there's a churn of managers and players, and it's just chaos.
Which brings me back to Liverpool.
I realised I was getting too stressed about the fallout from other people going ballistic to actually enjoy the prospect of the Champions League final. I obviously care deeply that the Reds win the final, but if they don't, it's no shame. I'll get over it. Madrid are a bigger, richer club, with far more experience in their team when it comes to winning. Equally, I feel that Liverpool can give them a good fight, and potentially upset them. But if not, it's not the end of the world. I wrote after the Watford game on match-day one, before deactivating my Twitter account, that it's not the end of the world, nor even the season. It was the failure to win the first game.
And here we are, nine months later, with one game to re-qualify for the Champions League, and one game to achieve greatness (which would also re-qualify the Reds for the Champions League). But no, let's all pile in on a 20-year-old reserve striker who has played 500 minutes of football, or moan about how needlessly hard Liverpool are making life for themselves, as if this season is all just a case of meeting run-of-the-mill expectations. No fans in world football have a right to some of the stuff Liverpool fans have enjoyed this season.
The first legs against Manchester City and Roma were two of the most thrillingly memorable games you can wish to see in your lifetime. Going 5-0 up against Roma in a Champions League semifinal was a once-in-a-generation type of moment; surreal, almost a dreamland.
Maybe Liverpool peaked then, and we'd all rather they peaked in Kyiv. But boy, what a peak; and you can't pick and choose when you do so.
(To have not peaked in that first leg may have again meant no final. It's no good peaking on the 26th May if your season is over two weeks earlier. You can work towards peaking later in the season, but you can't time it to the day, and you can't stop players from doing their knee ligaments when perfectly fresh and in super form. For all the criticism of Klopp and the squad size these past few days – I had several messages about the lunacy of loaning out Divock Origi and the ever-injured Sturridge, etc. – Oxlade-Chamberlain, Milner, van Dijk and Robertson are/were benefiting from playing fewer games earlier on in the season, and Sadio Mané probably looks the freshest of the front three because he's played the fewest minutes. And Solanke is at the club because he's willing to fight for minutes, whereas both Origi and Sturridge wanted to be regular starters. If players don't want to be on the bench, and therefore look to move for game time, what can you do? Hold a gun to their heads?)
Liverpool have had a gruelling month, and gruelling months can take it out of even the best squads. But there's a full week before Brighton at home, then two weeks to the Champions League final; plenty of time to refresh and team-bond at a training camp.
Remember, Liverpool have scored 130 goals this season and broken the Champions League record, with 46, en route to Kyiv. These are remarkable times. Please, for god's sake, enjoy it.