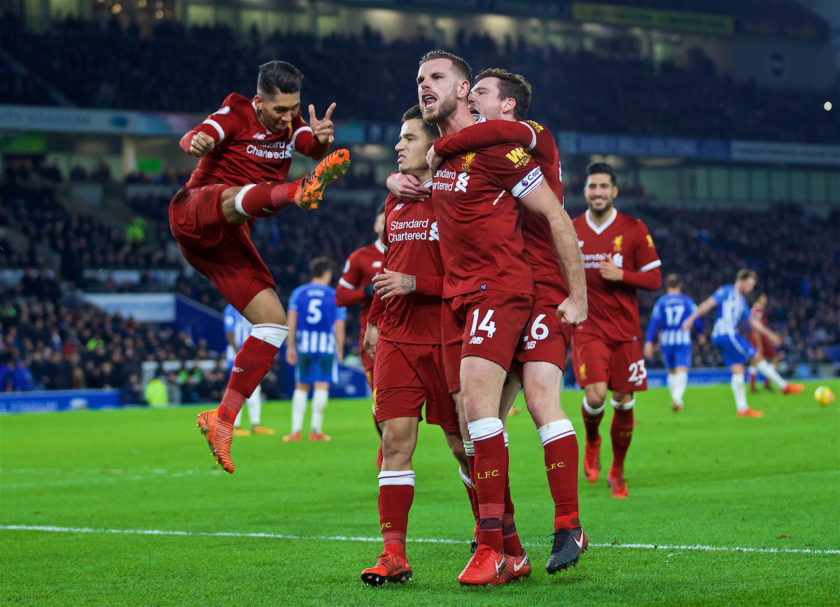 Although the title suggests these articles are weekly, it actually indicates how far through the season we are at the time of writing. In fact they will be once a month. For a full explanation of how the radars are calculated, please see the opening article in the series. Want to make your own radars? The template is here.
The previous radar round-up took us up to the last international break, and a 4-1 win at West Ham. Liverpool have won three and drawn one of their four matches since, so let's take a look to see if those ten points were deserved. The Reds' Premier League campaign resumed with a home match against Southampton. Jürgen Klopp's boys won 3-0 easily enough on the face of it, but how was their underlying performance?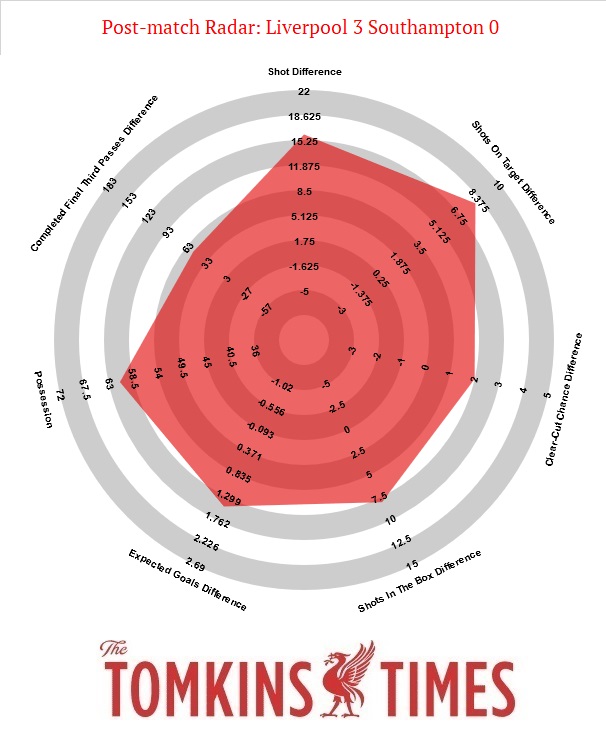 It was pretty good, particularly as Southampton's main aim was to be resolutely hard to break down; the radars can't ever account for tactics, after all. The fact Mohamed Salah opened the scoring with an opportunity rated as around 0.02 xG by the various models obviously helped, but Liverpool didn't concede a shot on target and Southampton's one clear-cut chance came once it was already 3-0. The Saints have only conceded five goals across their other five away games this season, which includes going to Manchester City, so Klopp can be satisfied with this performance.
Up next were old foes Chelsea. The Blues' equaliser had a touch of fortune about it, but were Liverpool unfortunate to only take a point from the match?
The rest of this analysis is for Subscribers only.
[ttt-subscribe-article]