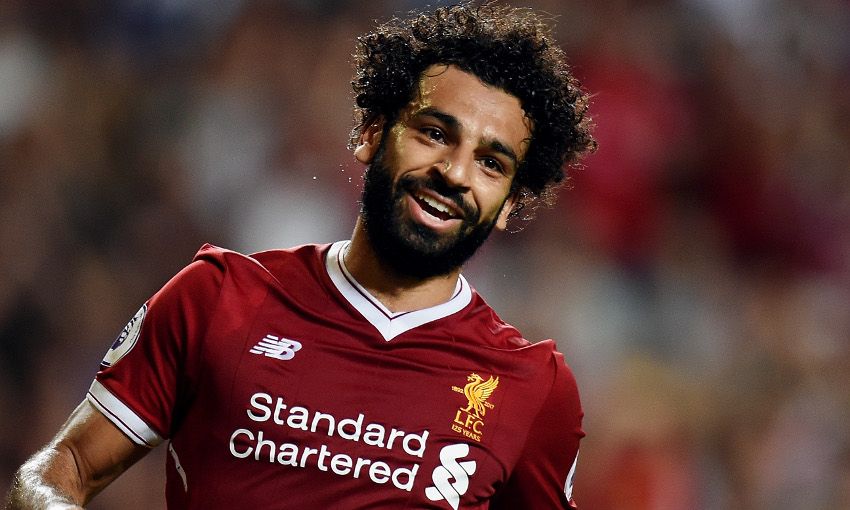 Yes, Liverpool threw away a three-goal lead in the week. And yes, the final moments in Seville were as scary as Cher in a high-crotch leotard.
But it was away, in the Champions League, to Sevilla; not at home to some promoted Premier League dross.
Yes, Liverpool ended up drawing with Chelsea, but Chelsea are the reigning champions, with a far more expensive squad than the Reds, and who had a nice midweek stroll for over 70 minutes against 10-man Qarabag (Qarabag, they don't do the fandango), not a game against one of the top 20 sides in Europe. Liverpool had an extra day to prepare, but Chelsea essentially had a training session in Azerbaijan. Sevilla are 15th in the Euro Club Index, and unbeaten at home in 25 games; Qarabag are 161st. If they played every game with 10 men, Qarabag would be 710th.
Liverpool have now played the rest of the top six, within just 13 games. That's half of the Big Six head-to-heads in just a third of the season. So, five such fixtures in 13 games, then five in the remaining 25 games. Now tell me that doesn't skew the picture? How is that representative of a full season? I believe that Manchester United have played just three so far. United are racking up points against beatable opposition, but so too are Liverpool lately. The swings and roundabouts is that Liverpool aren't as dominant against the other Big Six sides.
There is also a clear top eight in the Premier League so far this season – eight teams with 21 or more points, compared to the 16 points of Brighton in 9th. Liverpool have played everyone in the top eight. The Reds also just need a draw in the final game to reach the knockout stages of the Champions League. And yet Jürgen Klopp is apparently "taking Liverpool backwards", according to bell-ends like Joey Barton and other rent-a-gobs. It's nine years since the Reds were in the knockout stages, and only once in the previous eight seasons had the club finished in the top four.
This is not making excuses, it's context. It's using braincells.
Go back just over two years, to just before Jürgen Klopp pitched up, and we were thankful for beating Aston Fucking Villa. Anfield sounded as low-key yesterday as it did back then, when West Ham were winning 3-0 on the ground, or when Sion were grabbing a draw; just a few months after Crystal Palace won 3-1 on the ground, and just a few months after Stoke beat the Reds 6-1. Yeah, Klopp – why are you giving us results as bad as that, you loser!
The final 15 months of Brendan Rodgers' reign were largely poor, and that's what we are moving forwards from. Equally, his overall win percentage is boosted by one incredible season, for which he deserves more credit than he sometimes gets, even if Luis Suarez was like a man possessed. But he was the manager, he deserves praise for it. It's possible to praise Rodgers for what went right and to blame him for his clear role the decline thereafter, although I think part of the problem was the improvement in 2013/14 was too swift – Liverpool weren't ready for the Champions League.
Another problem was the Rodgers was very poor in the transfer market, and we can now see for certain that he actually held back the transfer committee, rather than vice versa. Finishing 2nd allowed him to have more influence on transfers and it took the club in the wrong direction.
Look back at the squad from the start of 2015/16 and compare it to now. There's no comparison. This vintage is much better, in part because of the improvement of existing players under Klopp (such as Roberto Firmino, Emre Can and Adam Lallana), but also because the transfer process is picking up players like Sadio Mané and Mo Salah. (They also spent over a year trying to get Rodgers to agree on signing Joe Gomez, but he wouldn't until Sean O'Driscoll, England's U19s manager, tipped the scale.) Klopp and co are revitalising the whole club, with the U23s – many of whom train with the senior team – walking their division right now, with very few senior players making up the numbers to skew things.
The Reds were on an excellent recent run until the late capitulation in Spain, yet it sounded like Anfield was too timid to get behind the team, as if they'd lost five in a row and had forfeited the right to any support. I read that the Reds have to learn to hold on to three-goal leads, but how often in the past have Liverpool been capable of getting three-goal leads away at a top European side? Had the Reds doggedly eked out a 1-1 draw, with a beautifully balanced team that wasn't as exciting, there might have been a lot of praise – a tactical masterclass, keeping it tight away. Well, we drew 3-3. Same difference.
Make no mistake. Liverpool have taken great strides forward under Jürgen Klopp, but with a problem of perceptions: English football's elite clubs – Arsenal aside – are all getting stronger.
Liverpool have gone from 40mph to 70mph, but it doesn't look so great as Man City are now going 95mph. The Reds are currently roughly where they were in the league at the end of last season, yet are having to negotiate the Champions League at the same time, and we've all seen how that can go when it's a new addition to the fixture list. And that's 13 games with a higher than average difficulty rating, in amongst the seven European games so far, so again, it's not representative of a league season.
Look at the Champions League groups. English football's best clubs have spent a ton of money and now have a monopoly on the biggest names in management. All the elite ones are here. It's reflected in European performance, for the first time in many years, it seems. All five English teams can qualify for the knockouts.
It's also easy to forget how good many of the players are, even if the top two or three players in the world are in Spain. Even Arsenal have Mesut Ozil, Alexis Sanchez and Alexandre Lacazette, while France's Olivier Giroud, with over 100 goals for the Gunners, struggles to get a look-in; they're "just a Europa League side", we can all crow, but go back two years, and what we'd have given for players like that. We were pinning our hopes on Christian Benteke, Danny Ings and James Milner. If Daniel Sturridge wasn't fit then it was a case of hoping and praying. That's the reality Klopp inherited. It was essentially only half a squad.
It's all further evidence of the hedonic treadmill: if you improve you will just gravitate to the unhappiness of where you were before. You can never find satisfaction, as Mick Jagger noted in the Rolling Stones' song "(I Can't Get No) Because Of The Hedonic Treadmill".
It's also a case of the grass is always greener, with defensive nous desired when you're a fine attacking force, and attacking force needed when you're defensively sound. Only perfection satisfies. You want it all. We want the sweet spot tickled, forever more. It must be winning football and it must be exciting football. People blamed Rodgers for not being more defensively minded in the final games of 2013/14, but what got Liverpool up there in the first place? The team was what it was. If it defended better but only scored 60 goals and finished 4th, would that have been better?
We live in an age of nick-picking, sniping, and snarky put-downs. It's been over three months since I deleted my Twitter account but the negativity seeps through if I dare venture onto, say, the BBC website, and places like that. (I miss some of Twitter's better users, but overall to be free of it is like finally breathing fresh air after years of pollution.) TTTers at yesterday's game noted the moaners around them, refusing to offer a single bit of support to the team. How have we got so miserable?
If I'm out of touch, so be it. If Twitter and phone-ins and YouTube ranting is being clued-up, count me out. Being in touch makes me touchy. Being in the loop drives me loopy. But fuck it, I'm gonna stay positively realistic.
If you don't want to come with me on this ride, that's fine. You stay away, and snipe. This site is the anti-Twitter, and we can limit ourselves to analysing with rationality, and in turn I can continue to learn from its wise posters.
To succeed in life you need to be positive. That doesn't mean trotting out happy-clappy nonsense, nor does it mean ignoring your faults. But if you feel defeated from the outset you won't achieve much. To achieve anything is to get up from a thousand knockdowns. To learn enough in life is to make a thousand mistakes.
You can get swept away with the negative narratives. Take Glenn Hoddle, moaning about Liverpool "still being zonal" when struggling to deal with a couple of Chelsea's corners. It's a narrative. The truth is that, a) over the years, zonal marking has been shown to work at least as well as man-marking, if not better; and b) Liverpool were without two late withdrawals in Dejan Lovren and Emre Can, two of the few six-footers in the squad. With small players you will struggle on corners. (Last year I looked into the average win percentages across the entire Premier League for aerial duels, and the taller the player, the more he won on average; being a good leaper is handy, but being a giant trumps it.)
As noted throughout last season, I'd like to have seen Liverpool sign some taller players; and of course, with Virgil van Dijk they tried. But would I have preferred if the Reds signed some six-foot winger to help defend corners or Mo Salah? I said at the time, height is important, unless you can find elite skill. There might be less hysteria about set-piece defending with a taller winger helping out, but Salah has added new dimensions to the team. If it means being a little bit worse at corners, then that's a fair trade-off. He's scored 15 goals in 20 games, for crying out loud. And of course, van Dijk isn't just tall; he's a top technical player.
Also, no one can fully eradicate all their faults. Attempts to do so can also come at a cost, as you don't just make gains with changes (for instance, Joe Gomez was trying to get stronger with his upper body last season, but Klopp told him to lay off the weights, as that work Was slowing him down. It's one reason why he didn't get back in the team last year after 18 months out).
And no team can totally change its character. It is what it is, within reason. It can learn, over time, but you have to appreciate its qualities and be prepared to lose some or all of those qualities when trying to be something different. If it does change, it comes with time; work, and maturing with experience.
As seen with Alberto Moreno, bar one mad game, players can improve to mitigate against some of their weaknesses. But he'll never be 6-ft tall. And he'll never be Paulo Maldini. That said, I thought he was sensational yesterday, dispossessing the brilliant Eden Hazard on numerous occasions before the Belgian had a chance to throw himself to the ground.
Remember, a manager has to remain positive in public. In private he will be positive too – he has to keep morale high – but will also work on failings, or work to make what works well work even better. He will hand out bollockings, if required. But rather than throw Moreno under the bus, Klopp helped him to arguably his best display in a Liverpool shirt, with eight out of 10 tackles won, and some lung-busting chasing forwards and back. I've never been Moreno's biggest fan, but just as I had to learn to stop worrying and love Adam Lallana, I'm happy to acknowledge change rather than stick to outdated views. One bad game doesn't change that.
As much as it pisses some fans off when managers refuse to reflect the truth they feel they are seeing, just listen to Roy Hodgson at Liverpool or David Moyes at Man United and Sunderland. Their reactions to adversity were like they'd been asked to wear one of Cher's high-crotch leotards on the touchline. And it helps if a fanbase remains positive too. Under Bill Shankly, the Kop became famous for its ability to help the side; the 12th man, sucking the ball into the net. But those were not such cynical times.
Equally, it costs too much these days, and that leads to greater sense of entitlement on value for money, although we are a more entitled culture on the whole. But it costs too much for fans of all clubs, including places like West Brom, where you could pay a lot of money to see eleven giants kicking the ball at the clouds. Only Manchester City are more exciting to watch right now than Liverpool.
As Morrissey said back in the days when he was still worth listening to and not being pushed around in a wheelchair by Joey Barton, "It's so easy to laugh, It's so easy to hate,
It takes strength to be gentle and kind". Ah, Mozzer. Good times.
I get defensive when people say I'm too positive, as I feel I factor in things like negativity bias to my thinking, and how the natural inclination is to find things to moan about, to a ratio of 5:1. You can have positivity bias too, where you don't foresee the change that occurs in life, but I'm not one of those who thinks Liverpool will win every game or win the league. I don't have the positivity bias of the poster on the LFC website who told me, in 2010, that Liverpool would win the league that season now that Hodgson had replaced Rafa Benítez, who was holding the club back. Yeah buddy, nice one.
I look at the relationship between a club's financial might and the weight it punches, to set realistic aims; the law of averages means that over a number of seasons, everyone usually punches their weight, with a mixture of good seasons and not so good seasons. I look at all the great expected goals (xG) work out there, and get an idea for whether or not a result was merited. But fuck it, let's just lob those toys out of the pram and scream like toddlers.
To me, it feels like Liverpool are miles better than at any point in the last eight years, bar one high-flying season that had no European football. It's generally a young team – not one key player is in his 30s – with scope to continue improving. The Reds are almost certain to lose Emre Can next summer, but the younger (and even better) Naby Keita will arrive. Mo Salah is only just getting started. By then, there will be two transfer windows to finally land van Dijk or move on to an alternative.
Philippe Coutinho may also leave, but if he does it will be for a gazillion quid. We're now miserable as we have one of the best players in the world, and that's a bad thing, as he will leave. The same logic will move onto Mo Salah, presumably; fuck, he'll be nabbed by the Euro Giants. What a nightmare! What a terrible thing it is to have these players!
We were much happier when we had Rickie Lambert as no one else was going to want him. The solution? Bring back Rickie Lambert, and that will solve everything.
This is a free piece, but subscribe for the sensible conversations, paywalled articles, and/or buy our latest book here.