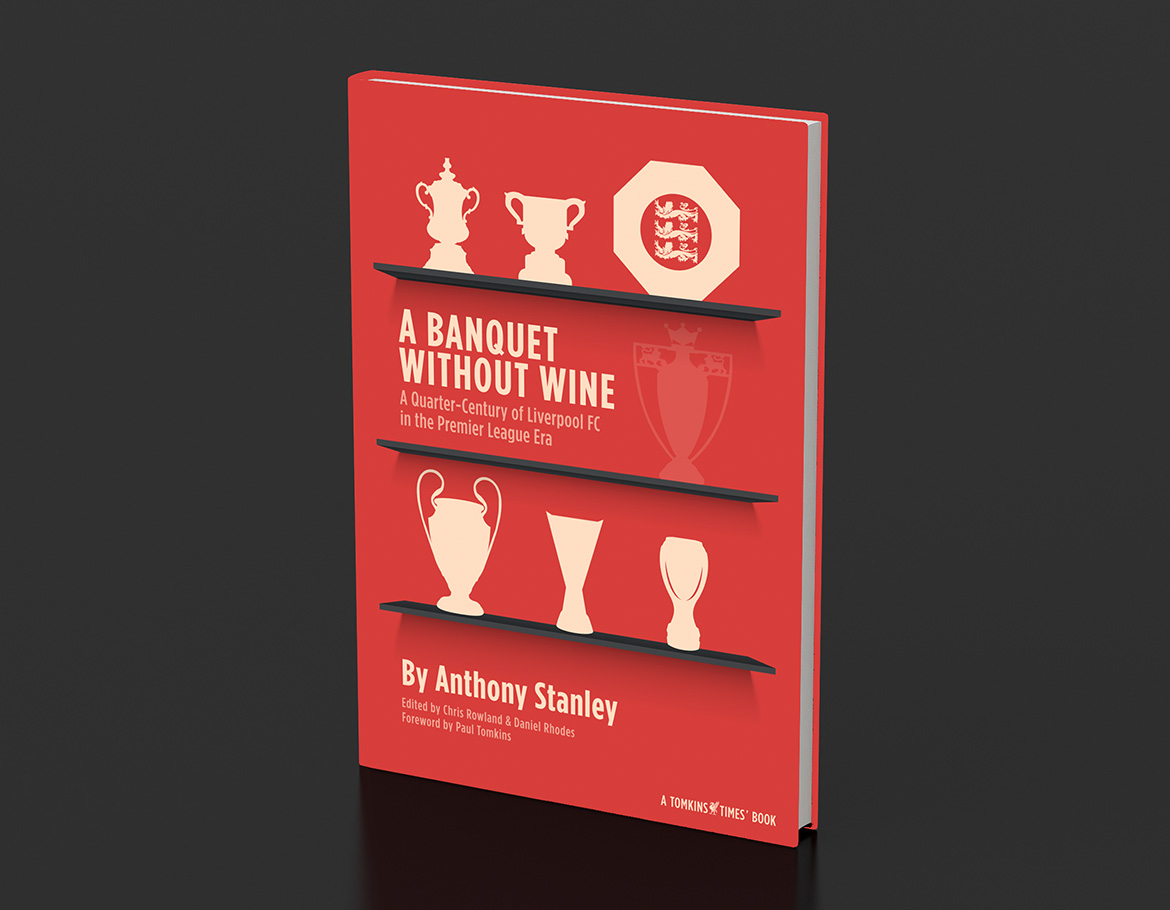 A Banquet Without Wine – originally serialised for TTT subscribers – traces a quarter of a century of an almost unremitting series of highs and lows for Liverpool FC. It encompasses the people – players, managers and owners – the games, the trophies and agonising near-misses, a court case and near-administration, a miracle in Istanbul and much more.
The book is available via Kindle, and also Amazon's print-on-demand feature. It is published solely through Amazon.
To order the book, click on the links below – although it should be available in both formats on all Amazon sites across the world.
UK AMAZON STORE
KINDLE A Banquet Without Wine: A Quarter-Century of Liverpool FC in the Premier League Era
PAPERBACK A Banquet Without Wine: A Quarter-Century of Liverpool FC in the Premier League Era
US AMAZON STORE
KINDLE A Banquet Without Wine: A Quarter-Century of Liverpool FC in the Premier League Era
PAPERBACK A Banquet Without Wine: A Quarter-Century of Liverpool FC in the Premier League Era