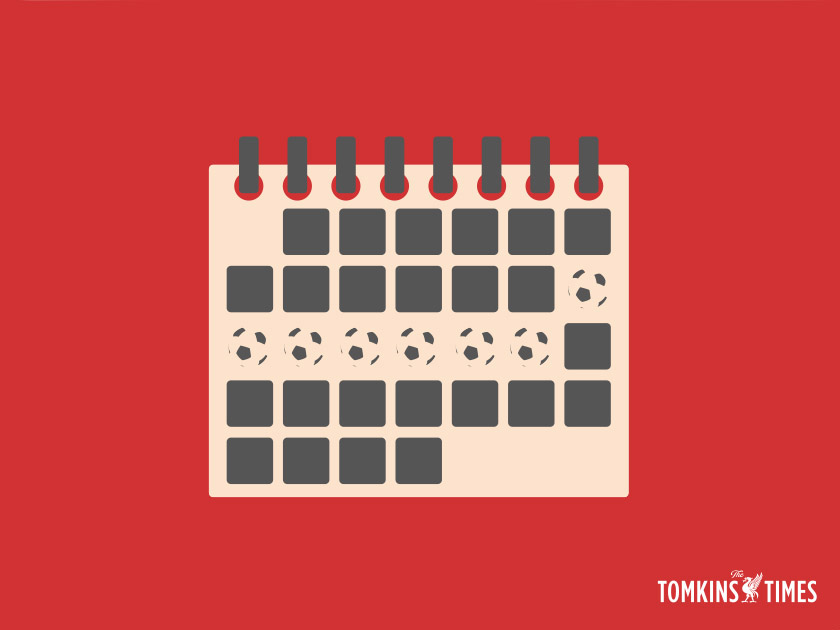 This week's posts selected by Chris Rowland and Daniel Rhodes.
1 – KloppyD discussing British managers and the prospect of David Moyes replacing Slaven Bilic at West Ham:
Really amusing to hear Allardyce bemoaning the lack of opportunities for British Managers to get work in the EPL.
Then watch him and serial failure Moyes in the box seat for the next 2 jobs that come up. With Hodgson the last manager to get appointed.
The problem is not a lack of opportunity -its these English Managerial bed blockers in their 60's who play 1970s football who give British managers a bad name.
Hilarious listening to Dom King (Daily Mail) on Sunday Supplement talking about how Moyes is a good appointment as he has "something to prove". What? He's failed in his last 3 jobs. I think he's proven all that needs to be.
2 – Red Mick pondering refereeing at yesterday's Chelsea-Man Utd match:
Beginning to wonder whether refereeing shouldn't be more proactive. Take yesterday's Chelsea game. Hazard was kicked from pillar to post by different players. A couple of inconsequential yellows handed out. Yet this was deliberate and cynical targeting of a key player. Yes, he goes down easily but does he deserve this sort of treatment? If the ref was more proactive he could call the opposing team captain over and warn him that the next cynical foul on the player would get a straight red.
Second point. I am sick of seeing Fellaini endangering the health of fellow pros with his constant and quite deliberate elbowing. Every ordinary fan in the country knows this is his tactic. Again yesterday he thumps Morata. Why can't the ref talk to the player or the coach and say: look, I've seen what you do, I won't have it and first use of your elbow will be a straight red? This guy, who is a really ordinary player, is going to hurt someone badly.
3 – ab248 discussing the arrival of xPected Goals on Match of the Day:
Yes, it's the very fact of MOTD and the BBC featuring it that's interesting, and quite positive. It's interesting to me in relation to my professional (academic) life as the BBC has been making efforts with better ways to communicate risk and probability in other fields which I work in like health risks to the individual – what to make of those scary 'you have an xx% increased chance of xxx cancer from that glass of wine/bacon sandwich etc' headlines. They've used so called natural frequencies here.
I know this has been brought about by crisis incidents such as over the MMR vaccine scare and internal reviews that followed, but I'm not sure what's driven the xg thing? And it is now rather anomalous that MOTD continues to feature the kind of commentary that Chris describes which sits awkwardly alongside the useful numbers – and remain unexplained to punters. They'll surely at least have to have a short separate feature soon using the numbers – though I guess it will be a 'boffin' type for the time being like Mr Swingometer John Snow at election time, as I don't see Shearer and Neville enlightening us any time soon…
Just to add in relation to Bob's comment that the logic would indeed be that the former players would get driven out eventually – apart from the smarter ones like Gary Neville who probably could get his head round it – and the rest go back to running pubs (or perhaps something more befitting modern day riches like a nightclub)
4 – Jeff on a number of topics, becoming one of his many must-read comments:
First, one must note that clubs with famous youth programs such as Barcelona have endured barren periods in developing their youth players but instead of cutting back on their youth program they put more resources into it. If you saw the recent under 17 competition, I think you would agree with me that Abel Ruiz was either the best player at the tournament or darn close to the best player at the tournament. If he breaks through in a couple of years at Barcelona, it will break a 10 year fallow period of developing players who actually play for Barcelona. Oh yes, over the past decade there has been an endless list of young players who were predicted to be quality pros and it did not happen. England may point to success at youth levels but it does not mean that success at a higher level of football will follow.
Second, the biggest and most powerful club in Germany is Bayern and if you have paid attention to this club the past couple of years under Guardiola and Ancelotti, you would have read story after story about the fact that young German players were not being fairly treated by the club or developed by the club and the club needed a German manager. The bruhaha in Munich may well explain why when Ancelotti left that the club went to the way back machine and brought in Heynckes to to run the playing side of things this season and who knows what will happen in the future. The idea Bayern need a German manager reflects the belief in England that England  clubs need English managers and both cases reflect the tribalism that is a ugly underside of football.
Third, my point is that I along with a handful of people on TTT remember England winning the World Cup in 1966 and one can argue that if Peter Bonetti had not made a goal keeping blunder that England may well have made the final in 1970. (I feel bad talking negatively about this lad because of his severe health reality.) Since then England under Bobby Robson had a decent run – nothing more – and since then nothing. Maybe just maybe instead of looking for excuses England need to realise that countries such as Germany and Italy and Spain produce a seeming conveyor line of talent and ask what are they doing and what is missing in England. Will this happen? Of course not.
Fourth, why did FSG hire Jurgen Klopp? He has a track record in Germany of developing young talent and spotting under valued players. To me knowing how to develop young players is one of those skills that you either have or you do not have and Klopp has it and  this is why Liverpool hired him. English clubs need to look for managers and coaches who actually know how to develop young players.
Fifth, I think everyone here believes that Phil Coutinho and Robert Firmino are wonderful players and glad that they are in Liverpool. If you look at them before they came to Liverpool and started to show they were high end players, they played a few more than 50 matches. To me if you want to develop a young player, you need to give them roughly 50 matches to to establish themselves. How many managers know how to play a young lad 50 times in such a way that in the first place does not damage his confidence or hurt the team and in the second instance allows him to develop and does not retard his progress. To me Klopp is one of the few managers in the world who actually knows how to develop young players.
Sixth, Paul noted above that one of the best players on recent times Andrea Pirlo needed years to develop into the player we all remember. In England, how many players are thrown on the scrap heap before they are given a chance to develop. To me if you want to develop young players the time has come for clubs such as Liverpool and others to have B teams that can play in the lower leagues of English football. This system works elsewhere and should be adopted in England.
Seventh, I am not English but I have followed English football for more than 50 years. To me if you ever wanted to see a business and yes football is a business run by backward people who have no clue about the business they are running it is the English FA and the Premier League. Reform is needed but simply put not going to happen.
Eighth, I am one of those who remembers Poland knocking England out of the World Cup in 1974. To me if you watched  the Polish side it was a fine one with some wonderful players -notably the wingers – and finished 3rd I believe in the World Cup. Instead of this being a wake up call for English football I heard the same nonsense that Paul wrote about and to this day I keep hearing the same nonsense. Maybe just maybe football authorities need to realize that fundamental reform is needed but as I wrote it is not going to happen.
Ninth, I expect as many perhaps most here encountered something Paul wrote and this is the reason why we came to TTT. Week after week and month after month, and year after year, he produces fine pieces on football and Liverpool FC and I always enjoy what he writes and I consider myself lucky living thousands of miles away from England and Liverpool that I can look to Paul to sound thinking about football and Liverpool. I want to give  him a big thank you.
5 – Paul on Neymar, and his level of stupidity:
One should add to Chris' comment that there are plenty of reports in France that Neymar is unhappy at PSG. I might add that if you have seen him play, you would say that at best he has been a mediocre player for PSG and looks like someone who does not want to be there. To me the question is will PSG have to spend many many tens of millions to keep him  happy and if they do where will the money come from.
Then again, he's made another fortune in the process, so maybe he's the smart one. But only men with small penises judge their status by wealth.
Articles published on the site this week:
Monday November 6th:
My Day at the Match – West Ham United (A) Nov. 4th 2017, by Andrew Beasley.
Tuesday November 7th:
Anfield Index Interview With Paul Tomkins
Naby Keita: Thumpng Thunderbastard, Red Mist & Relaxation, by Daniel Rhodes.
Wednesday November 8th:
The Secret Pundit Takes on The Commentators, Part 9: 'He is a Top Top Player' by our mystery correspondent Per Dantic.
Thursday November 9th:
Same Old Boring Shit About British Managers and Players By Paul Tomkins
Friday November 10th: 
Liverpool's Post-Match Radar Round-Up By Andrew Beasley