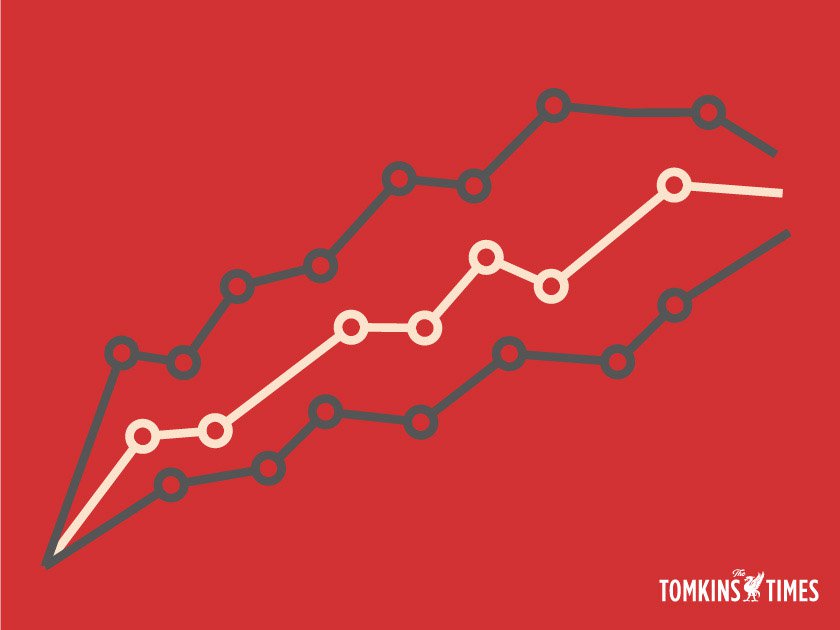 Although the title suggests these articles are weekly, it actually indicates how far through the season we are at the time of writing. In fact they will be once a month. For a full explanation of how the radars are calculated, please see the opening article in the series. Want to make your own radars? The template is here.

The obvious place to start in the last round-up was the total dismantling of Arsenal. Sadly the last month hasn't been anywhere near as good for Liverpool, so we'd better look at the Manchester City game first so we can get through it together.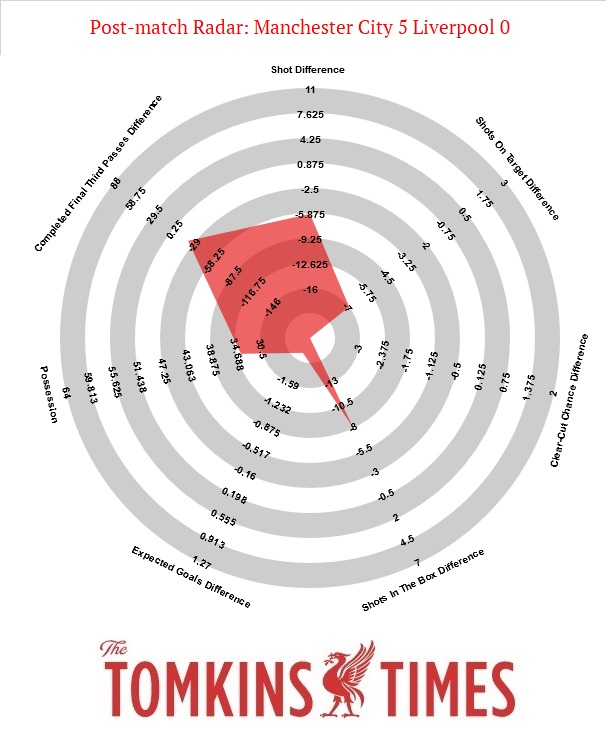 This can be a group therapy session. To me it looks like a fly swat, which seems appropriate as City swatted Liverpool aside 5-0. What can you see in the horrors of the above radar? I usually include an impressive radar from elsewhere in the Premier League in these articles, but it'd be a struggle to top the Citizens' effort from this match.
The rest of this article is for subscribers only. 
[ttt-subscribe-article]