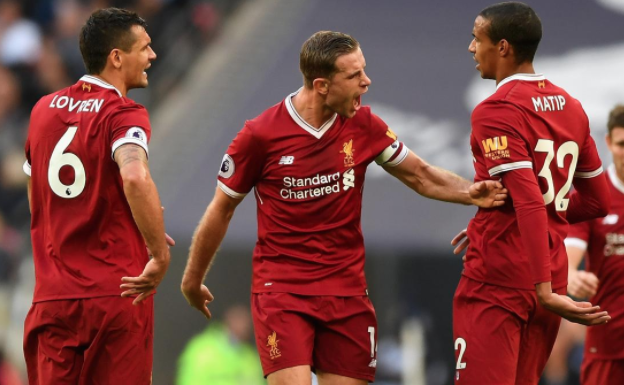 This week's posts selected by Chris Rowland and Daniel Rhodes.
1 – Ding's thoughts on us not signing a centre-back during the summer:
In trying to assess how "poor" a decision not to get a CB in summer was, it should be borne in mind that our defensive record towards the end of last season was relatively solid: in the last 12 EPL games beginning from March, following the comparatively disastrous January/February stretch, we won 8 games and lost only once, conceded 9 goals but kept 5 clean sheets and scored 23. Yes, our attack was somewhat tempered, but our defence was clearly also making fewer mistakes. (Compared with shipping 12 goals in 7 matches during Jan/Feb including against the likes of to be relegated Hull and Sunderland and nearly relegated Swansea, it may have seemed to a neutral that the defence was actually improving.)
In this regard, it was not unreasonable (as I think has been pointed out elsewhere on the TTT) to think that, while the defence needed upgrading, it wasn't a complete disaster that justified shelling out on almost any perceived "good" CB out there. Klopp may have thought that the defence had the potential to get better. Nevertheless, he did try to upgrade, but when it turned out that if he couldn't get the chap he wanted, he appeared content to wait. Even given the run of results we've had so far, the defence hasn't been epically disastrous – before the Spurs game, more of the spotlight was on our profligate finishing rather than the defence in terms of the blame apportioned for the run of draws we endured, though of course many have pointed out the soft nature of the goals we've conceded.
In hindsight, Klopp's hesitancy during the summer may well turn out (and is probably already turning out) to be a poor decision. But it may not have been a wholly unreasonable one to make in the view of the information he had at that time.
2 – KloppyD on our defensive issues – the only topic in town!:
I believe Ted Knutson on Twitter has screen shotted Dortmund's 2014/2015 xG profile which shows a big hole in the middle of their defence. As in, in front of the goal – penalty area. As in, through balls and dribbles. Its systemic.
Lovren misjudged the header for the first goal – but its header he makes countless times against Lukaku. This time he misses – but he's being asked to do this by the coaching staff….be aggressive, defend from the front.
He goes off – he's had a shocker. We concede 2 more soft goals. Matip, Migs, static team watching the second ball land at Alli's feet. Gut instinct? All the players are shit! I don't believe this can be true.
To me, this says the team are being coached poorly.
On top of this, as noted elsewhere, Klopp has retained 4 of the back 5 since he joined. He's signed a GK he doesn't start in the PL. A left back for £10m who doesn't make the squad having been usurped by a player who was apparently a couple of £m away from going to Napoli in the Summer and couldn't get on the pitch last season. And a 32 year old CB who is also clearly not trusted anymore.
This isn't me sticking the knife into Klopp. He's my favourite manager since Rafa. He's taken us to 2 finals and into the CL ahead of Utd and Arsenal. Great achievements.
But the removal of Lovren and Klopp's post match comments (and the visceral fan post match reaction) suggest its all down to the players. This to me is unfair. Yes they may not be the best back 5 in the league. But they were good enough to deal comfortably with Spurs last season. And get into the Top 4. They are getting worse.
Yesterday was Liverpool vs Arsenal from August – except we were Arsenal.
Klopp has shown he can "dog it" when required – see back end of last season.
We also have a solid run of fixtures coming up – Huddersfield, West Ham, Southampton, Leicester, Swansea.
We can turn this around. Klopp can get this right and with this run of games we could be in a very different position come January.
But he needs to implement a system that is sustainable. Not one for the next 2 months. One for the next 4 years. That's the challenge.
3 – GlasgowRed, again on the defence, after Chris Rowland asked whether yesterday at Wembley was a watershed moment:
Re watershed moments, I think it is.
I think amongst a section of the support there will be a feeling that the honeymoon period is over. Folk will not tolerate more performances like this. Whilst on this site, we can debate xG and a million other mitigating circumstances, for the 'man on the street' results are what determine a manager's length of stay.
The folk on this site are in the minority. That's not to say that everyone else is stupid or misinformed but if you were to take a straw poll of the support and ask them to describe the team in 10 words or less, a lot of would say:
"great going forward, absolutely useless at the back."
If you then asked them who is to blame for this, probably 80% would say the 'money-grabbing bastards of FSG' and 20% would say 'Klopp knew we had a shit defence and he's not sorted it.'
This is the herd mentality and there's usually a wee bit of truth in it. Of course it doesn't paint the whole picture but if you're looking at the situation in very simplistic terms, the "great going forward, absolutely useless at the back" narrative does hold a bit of water.
If you watched Klopp's face for the last ten minutes yesterday he looked shell-shocked. I've never seen this from him before. I obviously don't know what's going on in inside his head but I'm going to put this out there. Was it finally a realisation that he can no longer work with certain players? Has he finally realised that he's tried all he can to improve them but certain players can't improve?
A phrase that's used on this site a lot is 'revert to the mean'. Our mean for far too many years now has been one of very good offensive play, often devastatingly good offensive play, allied to poor defensive play and a soft centre in midfield.
I think amongst a section of the support there will be a feeling that the honeymoon period is over. The vast majority of great teams are built from the back with a strong spine. We lack all of that IMO. Have done since Benitez.
For me, Klopp is now paying the price for not being ruthless enough.
If I was guessing, I'd say at least one in two of us would have thought we'd have had a defensive overhaul by now plus a strong DM signing if you'd asked the question after the UEFA Cup Final.
The fact that we've not is extremely concerning for me.
A common riposte to the 'I refuse to believe VvD is the only CB out there' is well then who do you suggest?
Apart from Jeff and maybe a few others nobody can really come up with answers. But truth be told, it's not up to us to come up with the answers. There's guys at Melwood paid hundreds of thousands a year to do that.
As for the 'blowing your budget' on a player now and maybe not having the funds to get VvD later, well again that doesn't wash for me. The defence and midfield needs money spent on it. Big money. Keita will be a great signing and I think we can afford to wait for him without buying a midfielder in Jan.
But defensively, we should have bought players to replace Lovren and Klavan never mind VvD. Matip would then need to fight for his place with the new guys.
It's all so disheartening. Gary Neville said something that blew my mind yesterday. I mean honestly fucked with my head. He said something along the lines of if we'd had a defence we may have won a league in the last few years, possibly two.
Now, I don't necessarily agree with that and I think there's an element of him winding us up but dressing it up as sympathy. However, there's an element of truth in it.
The defence is relatively easy to improve, not necessarily fix. I don't think you can ever 'fix' something like a defence but you can make it less bad and then improve it.
We do not need a lot more. We just need to stop losing goals that would embarrass a pub side. That's not much to ask is it? We're not expecting to be transformed into Arsenal c George Graham, nor do we want to become Greece Euro 2004.
We just want to stop conceding shocking goals. That means changes in personnel. Otherwise, the cycle will continue ad nauseum. So have a car crash day like City or Spurs. Have a nice 3 or 4 game run then draw a game we should have won due to a defensive brainfart. Then another couple of wins, then a car crash. Rinse and repeat.
Whether we like it or not, football is a dirty, ruthless, cutthroat business. At what point does someone say, hold on, this ain't good enough Jurgen?
Hopefully it'll be a while yet but some chairmen at other clubs would be getting twitchy by now.
For me, Klopp needs two things. He needs full backing from FSG with as much money as they're prepared to spend plus the next three transfer windows. That will take him up to the end of 2018/19 and nearly four full seasons in the job.
By then, if we're not in a position to mount a serious title challenge in the 2019/20 season, I think we could say with some confidence that Jurgen's coat will be on a shaky peg.
My fear is that there's a sizeable section of the support who won't even give him that time especially if we see a 'regression to the mean' over the next year or two and become a yoyo CL qualification team. And we all know, that when fans get twitchy and the boos start coming (cos they will if folk don't see quick progress), chairmen can make rushed and unsound decisions to appeal to the masses. Add in a star player fucking off to a mega club and before you know it, there will be a Klopp/FSG out movement, not necessarily in that order.
This to me is the reality of the situation in modern football. Whether it's right or wrong is immaterial. It's reality.
4 – Mädchenkliiop with a slightly different slant on Sunday's reverse:
I just think we've got a lot of the emphasis wrong in our reactions to this game.
It's interesting listening to Klopp describe in his post match presser where he felt we went wrong for the four goals conceded. The main fault for the first was that Trippier got to play the through ball at all – and if you look at it, then he's right that Henderson and then Can were too casual in not getting their bodies in the way and making tackles too late. For the second goal he seems to be wondering if Moreno should still have been up there rather than covering. (That one seems a bit harsh considering Moreno's involvement in the chance previously but it's still interesting that he thought there should have been cover for Lovren.)  For the third goal once again it's Can who is too casual – it's even him is the nearest to Ali and failing to react to the 2nd ball of Matip's lousy header. He doesn't really say much about the fourth, although if he did I feel certain he would mention that Matip shouldn't have conceded the free kick out wide.
So all in all, according to Klopp, the players he considered responsible for the 'school boy' errors in this game are not the list of names coming up regularly throughout this thread, but more so Can, Henderson and Matip when defending out wide. I don't think he's dismissing the errors made by Lovren and Mignolet or turning a blind eye to the need for better quality in that department, but what he's saying is that the way forward is to prevent the service to the goal scorers in the first place. Tbf this is what he's always said and we've seen many a performance to back it up. Like the weekend before against United for instance.
I think there's a strong case to say that our principle match loser at Spurs was Can, not Lovren and there's also a case to say that, judging by that performance, his commitment to the club is questionable. I'm not trying to protect Lovren here, but rather say that maybe it would have been much easier for Can to have prevented two goal scoring opportunities than Lovren.
However, the way I look at it, this just highlights the difficulty Klopp has in trying to keep the team on track. Trying to keep players like Can with his contract situation and Coutinho on board and fully motivated is not straightforward and he doesn't necessarily have all the cards in his hand. There is no point in us the fans trying to pin blame on individual players and start demanding replacements because it's almost bound to be counterproductive. We simply don't know what is involved behind the scenes and what it takes to get the team to perform or acquire and integrate new players. What we do know is that things can spiral out of control when a player goes rogue like Sterling did and BR allowed other players to be scapegoated and cold shouldered. It's been a bruising summer for Klopp with the terrible timing of the Coutinho business and the struggles trying to get Keita and VVD. And surely those sagas have affected Can and Lovren too. I think Klopp's done an absolutely incredible job of holding things together.
The issue for me is team unity. That's what's going to improve our defending and elevate us to the level that Klopp can deliver. We know what a fully functioning Klopp side looks like because we've seen it and they can defend. The main character trait of his best teams has been total commitment. That means discipline too.
And this is the other thing that I think many people are getting seriously wrong about the performance at Spurs. It wasn't just about 'individual errors'. It was about our team succumbing to the pressure applied by some seriously good tactics executed by a very good, in form Tottenham team who managed to knock us off our balance early on at home. Pochettino is a great manager and he's probably been planning revenge on Klopp for a good long while. He beat us with his tactical set up. We lost our discipline. But what is so terrible about that in a match at this level? We are acting like there was no pressure and we just let them in; even Klopp seems apalled by what happened; but it's not true.
Look at it through Spurs eyes – just as you would for the ton of famous steals we have made against top sides in recent years – and you can see that Kane, Ali, Son, Lorris and I would add Trippier to that list, had to perform at the top of their game to force those errors. Yes – we should have been more alert, but we should know better than most that sometimes you can get on top with brilliant players.
And one other thing that I've not heard mentioned much that added to all this is that for one of the first times ever for Spurs, they managed to mobilise the Wembley crowd. I heard they'd already gone to considerable lengths to minimise the amount of LFC fans and when that first goal went in the atmosphere became a real factor in their favour and dare I say it, it spurred them on. Now where have I heard talk of the home crowd lifting the level of their team's performance recently? mmmm……. let me think……!
5. El Indio on the difficulty of our schedule and over-reactions
This is so fantastic, I want to take printout of this article and slap headless idiots out there with these facts.
The negativity around this club is sometimes so unbearable that I feel like wanting to avoid football altogether.
Two defeats. Just two which happened during the toughest run I felt we had for a long time.
My hypothesis seems to have been proven by the very fine analysis by both Tim and Terry.
I see a lot of data everyday such is the nature of my day job. And it is my belief that a lot of people tend to ignore the underlying trends/insights on data and just jump on the noisy train to prove themselves right.
Yes, the defending could have been better at Wembley. Yes, we are aware of some of the issues that have persisted this season. But you have to give the coaching staff and the manager sometime to fix it 0r experiment something new. And as such it's not going to work 100% seamlessly as they had envisioned.
Yet people out there just give up on the manager, the owners and the club.
Do these people have the necessary acumen to run a business or manage an amateur team before hurling all sorts of insults and barbs everything linked to the club?
I really doubt that even a small % would come near the achievements of the fine team we have and the staff assisting them.
It's like one of those lessons from Ben Graham, you need to look at every situation through your own glasses rather than wearing someone's darkened ones.
In the past few days I've read a lot about Dortmund's last season. I can't imagine the pain and suffering everyone must have suffered around the North Rhine-Westphalia region while seeing their team bottom of the league table after all those great years.
Yet three men in the club's current coaching staff turned it around in a much dire situation. I'll be interested to read why they can't do it again?
Articles published on the site this week:
Tuesday October 24th:
Grabara, Masterson, Jones & Brewster – the Future Spine?, by Daniel Rhodes.
Wednesday October 25th:
The Secret Pundit Takes on The Commentators: Part 8: "The Referee Could Not Have Been Closer", by our mystery correspondent Per Dantic.
Thursday October 26th:
Liverpool's Season a Real Kick in the Face (and Bollocks) by Paul Tomkins, Tim O'Brien and Terry Dolan