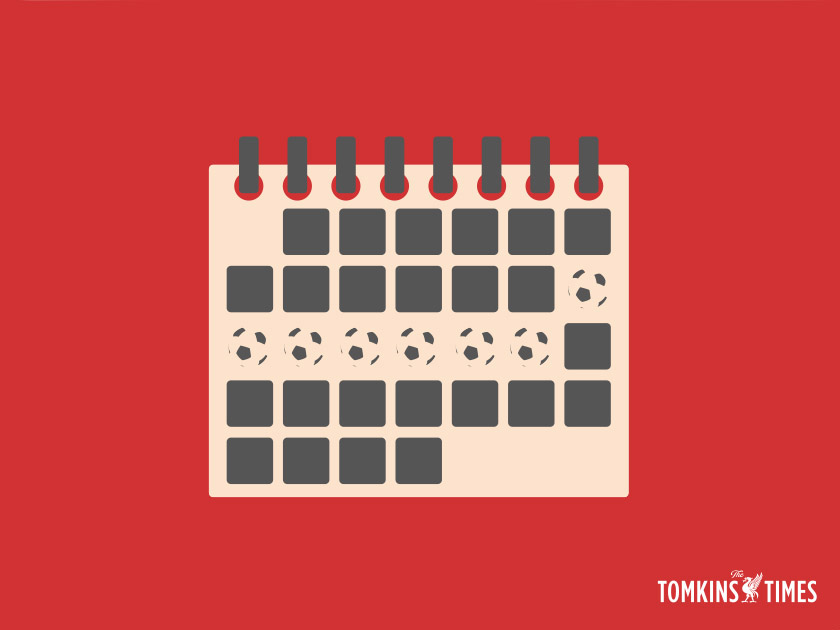 By Chris Rowland and Daniel Rhodes.
Here is our weekly round-up of five extracts from articles or comments that have appeared on the site during the past week.
This is meant to give some idea of the types of debates our subscribers have during the week.
To subscribe you don't have to try to match the quality of some of these comments, as they are some of the very best. You don't even have to comment at all, just 'lurk' and enjoy the articles and comments and being part of our community.
There's a Subscribe tab at the top if you'd like to join us. 
1 – Krishen Bhautoo
The big net spenders, club wise, shouldn't be a surprise to anyone. The 'Rich Three' (both Manchester clubs and Chelsea) dominate the spending yet again.
Of the £1.42bn spent by Premier League clubs, the Rich Three accounted for almost £560m of it (over 39%). In terms of the £664m total net spend, they make up over £348m (or 52.5%).
The rest of the top six spent £217m (15.3%) and had a net spend of nearly £22m (3.3%).
Liverpool can't complain too much as our net spend is the fourth highest with £55m, however, this is significantly lower than Chelsea's ~£85m, City's ~£127m and United's ~£136m.
We can take some solace that we had £70m ready to spend on VVD and another ~£70m to spend on Lemar, which would have taken our net spend close to £200m. Let alone the deal to sign Naby Keita next summer is done (reportedly £48m plus £7m as an extra). And we point blank refused to sell Coutinho for what would have been the second largest transfer in the history of football.
2 – DavidW discussing Wales' new hero!:
I think Woodburn's escapades with Wales have done us a favour. The most difficult thing for young players to handle is the high-pressure situation. In both those games he has come on when the team needs the subs to make an impact in a high pressure game – completely different to coming on for a run-around when the team is cruising to a win.
From Saturday we have 2 games* per week pretty much every week, and an international break at the beginning of October with most of our players likely to feature in important matches. By the middle of September, I expect players like TAA, Woodburn, Gomez, Chamberlain, Solanke and Grujic to be featuring in League and CL matches, and maybe even the likes of Virue and Brewster playing in whats-it-called cup ties. (The team selection for the first of these on 19th Sept will be really interesting).
* Must Win, of course.
3 – Stevenson 1988 taking agents to task:
Chris, apologies if this has been raised before, but it appears that Jerome Sinclair's last day loan switch to Sheffield Utd hit the buffers because of his agent.  Apparently  the agent's fee was suddenly doubled on deadline day, despite the deal having seemingly already been agreed by all parties concerned. The result being that the lad is stuck at Watford and not getting any games. Lest anyone has forgotten, his agent is that wee charmer Aidy Ward, although there is a certain karma in all of this given the way in which he forced through the switch to Watford in the first place. Quite frankly, the agents have way too much power and should just be paid by their clients – the players – in the same way that they would pay a Solicitor or Accountant. If it was made illegal for them to receive payments from the clubs themselves – and more specifically any cut of the transfer fee; we might see the whole situation settling down. Before that happens (and there is more chance of hell freezing over than FIFA/UEFA taking action), we are stuck with the current bloody mess.
I'm just glad that the clubs have finally started to fight back – even though that cost us VvD. The corollary to that of course, is that I suspect that it may well spell the end of 6 year or even 4 and 5 year deals being signed. I think more and more players will look to sign 3 year deals with release clauses so that they no longer feel trapped at any club – no matter how happy they may feel at the time they sign the contract. It may give them less long term security in the event of injury, but would give them far more freedom – although it would be a nightmare for the clubs.
4 – Jeff pondering whether Barcelona should really be so attractive to Coutinho:
Yesterday elsewhere on TTT we discussed the reality that one can never believe a word that comes out of the Catalan press except it does get scores right. Now, I have no idea what will or will not happen in regard to Iniesta and Messi signing new contracts or not with Barcelona. This being said, it may well be that both Iniesta and Messi bail out of Barcelona at the end of this season. If this happens, Barcelona will look like a very different club. It will not be the best club in Spain nor the second best club in Spain and may well not be the third or fourth best club in Spain and given the fact that its youth academy is not producing players and the reality of its finances, it is far from clear how much money will be available to bring in new players. In addition, it may well be that it is years before Barcelona can sort things out. Oh yes, there is that pesky world of the election of a Barcelona president and the chaos that will be happening if Barcelona goes in the direction I have just written. Is this the reality that Phil Coutinho wants to deal with? If Barcelona wants to make a splash signing which may well be what Barcelona wants, how much will they pay for Phil Coutinho? Will the fee be north of 150 million or reach 200 million or will Barcelona simply not be able to pay a decent fee for him?
I have no idea what is happening in Barcelona nor do I know what the future holds, but today the certainty of Phil Coutinho going to Barcelona is at best a huge maybe.
5 – Stevenson 1998, who makes his second FF appearance of the week, on OOTs and the atmosphere:
Interesting articles, but I believe they are based on the false premise that for some reason OOTs are not as vocal in their support of the team as Scousers and that this manifests itself at PL games more than CL games. I suspect that I would qualify as an OOT and, living in Lytham St Annes, would immediately be categorised as wealthier than the average Scouser – although I'm not too sure why that matters. At no time apart from during my university days have I ever lived in Liverpool. Classic OOT material.
And yet, all my family comes from Liverpool – both sets of grandparents – my mum and her 6 siblings, my dad and his 3 siblings. Until my aunty died nearly 2 years ago we would still go back to her house, which used to be my grandparents' house, for parties. It was the only house they had lived in throughout my life and I'm 61 now. My grandfather was a director of Vernons pools based in Liverpool and he took me to games – the '66 charity shield at Goodison where Hunt and Wilson paraded the World Cup. My dad took me on the Kop in the corner section, sat on his shoulders. During the 70s whilst at university I went to all the European games at Anfield – midweek only because I played rugby on a Saturday and league games were always on a Saturday back then. In 2005 I went to all the home games in the glorious charge to the miracle in Istanbul, but sadly failed to convince my wife that I should go to the final – 2 lots of school fees hurting the bank balance enough, plus a business to run.
And now? Now I don't get to many games at all. When I do it is via hospitality tickets as the easiest way to gain entry, albeit at an horrendous cost. Just because I can afford it now though, doesn't mean that it doesn't still seem bloody expensive to go to a football match. So in some ways I'm a classic OOT, yet I've served my time. I've slept on bedroom floors because I couldn't afford a hotel room when going down to watch the team at Wembley – the Anfield of the south for so many years. I've queued for hours outside the Kop to get in on match day – I was the last in the queue before they closed the turnstiles when we drew with West Ham at Anfield to clinch the league – I sneaked in later when they opened the gates to let people out so that I could see them parade the trophy.
When I do go, I still nearly cry every time I hear YNWA – as I actually did when we beat Chelsea in 2005. I think I still have tinnitus as a result of the noise that night. Do I sing at every home game? No, not always. If the crowd around me is singing I will, but I tend not to be the leader when it comes to singing – and if you heard me you'd know why. A self conscious, dull, flat monotone is not the stuff of the X Factor, although it should perhaps be X rated. So apparently I shouldn't really bother going any more. The space in the ground should be given to some young local who is going to sing his heart out for the lads. Quite honestly I don't really have an issue with that as such – indeed I go so rarely that he can have my seat most of the time anyway. However, he won't be buying the hospitality packages that the club is selling to people like me and if they downgrade those to just normal ticket prices – or even discounted prices for young locals – then their business model starts to fail.
Plus, of course, why shouldn't I go? What makes me any less of a supporter because I didn't stay on in Liverpool after university? Am I more acceptable if I've not been successful in life and therefore cannot afford hospitality tickets? Is this just another version of the Roy Keane prawn sandwich argument? The way the game is going all clubs are looking to maximise match day revenues – hence the magnificent new main stand and guess what – new hospitality facilities. The club needs the extra revenue and there is seemingly a steady stream of people like me who will attend a handful of games a season and be prepared to pay for it – but we are still in the minority. I would surprised if hospitality packages took up as much as 10% of the average home gate, so surely the onus is not on that small number to shout out or get out, surely the onus is on the regular match day fan to "be up for" a Stoke or WBA home game as well as the big CL nights – after all, isn't that the very least that we expect from the players?!
6 – Damien, cliches & a comment of two halves:
It's a game of fine margins, a game of two halves, a game of clichés.
Arsenal make their way North to Anfield. It's maybe too early to be a six pointers, but it's a game of significant importance. Gone are the days of your Gerrards and Vieras but both teams good squads on paper. Arsenal a team that like to play football. Will Arsenal change their brand of play?
For Liverpool their Captain starts in the middle of the park, he's a no nonsense player. Salah starts on the left, he's got a yard of pace. Will Liverpool miss their talisman Coutinho and what his cultured left foot has to offer, but Sane is fit and he is a top, top player.
Liverpool kick off and it's all to play for.
Firminio scores, he earns every bit of his money.
Sanchez pounces on a loose ball. That was a great cross but where was no one there.
Sanes latches onto it and it's in the back of the net. A good time to score.
Karius for the second time gets closed down. That was careless.
Oh Bellerin that's schoolboy defending. Salah steals the ball he's got genuine pace. That was absolutely sen-sational, what a goal. Quality football from Salah there. Surely man of the match performance.
Sanchez collects the ball, but just offside. He fell into the offside trap.
Sturridge, Liverpool's Supersub comes on. Firminio dinks it to Sturridge and he is in aces of spaceand he scores, he certainly knows where the goal is. It could be a cricket score at this rate, Arsenal can only hope the final whistle comes soon enough to end this misery.
Sanchez comes off the pitch. A bit of 'handbags' going on there. He'll have nightmares about that for years.
Some tired legs out there. Firminio comes of to a standing ovation. He gave 110%.
Martin Atkinson blow's the final whistle and it's 4-0 at Anfield.
For Liverpool it's a ludicrous display of attacking football. At the end of the day goals wins games and Arsenal didn't have a shot on target.
For Wenger he's lost the dressing room. Time and time again Wenger has no Plan B. You can't win the title in August but you can lost it and for Arsenal it seems to be deja-vu all over again.
Articles published on the site this week:
Monday September 4th:
Everything You Need to Know About the Summer 2017 Transfer Window, by Krishen Bhautoo.
Tuesday September 5th:
Plotting the Course of the Premier League: Radar Round-Up – Week 3, by Andrew Beasley.
Wednesday September 6th:
The Secret Pundit Takes on the Commentators Part 3: "It's a Game of Fine Margins", by P.Dantic.
Thursday September 7th:
In-depth Scouting Report: Man City (A) By Daniel Rhodes