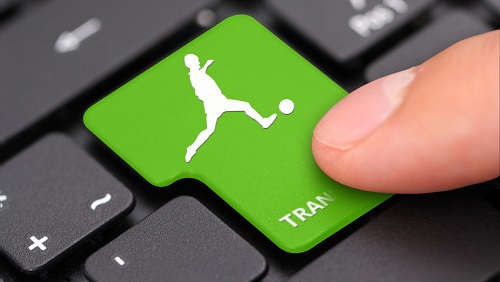 The summer transfer window has been and gone, with somewhat of a whimper given the hype that had surrounded it.
No moves for Coutinho, Van Dijk, Lemar, Sanchez or Costa, though big deals did occur for Sakho moving to Palace, Drinkwater to Chelsea and of course, Oxlade-Chamberlain to Liverpool.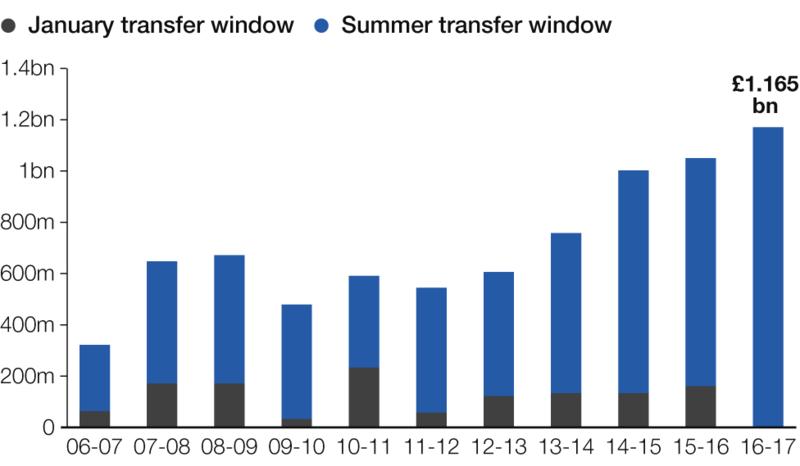 Even given the anti-climatic nature of the final day, a total of £1.42 BILLION was spent in total this window, around £260m more than last season and nearly £560m more than 2015/16.
The TV money has clearly made an impact.
So who has spent how much and on how many?
Firstly, loans. 185 of them. That sounds a significant amount, with only 20 of them were loans in, whilst 165 were loans out. No prizes for guessing who loaned out the most!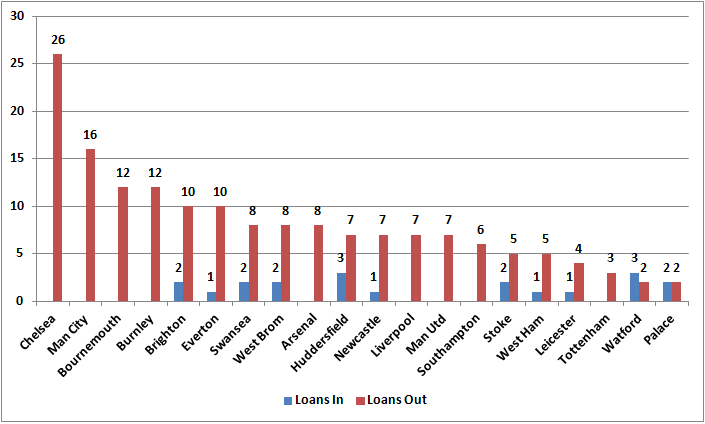 All data for this piece sourced from The Telegraph, The Guardian and The Mirror
Prizes may have been given for guessing that after Chelsea and City (who accounted for 25% of all the loans out – though Chelsea loaned out THIRTY EIGHT players last season), Bournemouth, Burnley, Brighton and Everton would be next on the list for loans out.
Liverpool's loans out are the following:
Ryan Kent (Freiburg, Germany)
Jordan Williams (Rochdale – 6 months)
Toni Gomes (Forest Green Rovers)
Allan Rodrigues (Apollon Limassol, Cyprus)
Divock Origi (Wolfsburg, Germany)
Pedro Chirivella (Willem II, Netherlands)
Brooks Lennon (Real Salt Lake, America)
Shamal George – (Carlisle United – 6 months)
Connor Randall (Hearts, Scotland)
Taiwo Awoniyi (Mouscron, Belgium)
Sheyi Ojo (Fulham)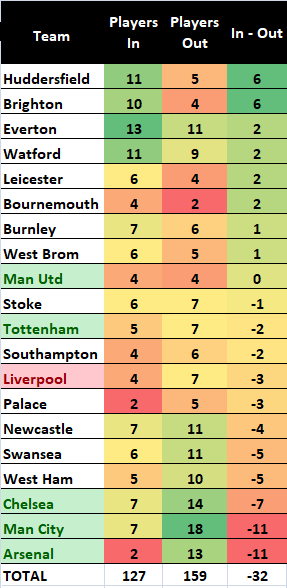 Back to 'proper' transfers.
Despite a total net spend of £664m and 286 transfers taking place (excluding loans), the Premier League was left with 32 fewer players than before (note: Naby Keita's transfer to LFC has not been included in any figures).
This predominantly came down to the Top Six trimming their squads by 34 players in total, but Man Utd sold four and recruited four – even though they had the largest net spend in the league (more on that later).
In an effort to remain in the division, two of the promoted sides made the biggest increases to their squads with six additional players for each of Huddersfield and Brighton, whilst Rafa's Newcastle lost four players.
Of the 18 loans in, Huddersfield, Watford and Leicester made half of them with three each (which I believe is the limit allowed by the PL). Loans also make Huddersfield, Watford and Everton the teams with the most incoming transfers (14 each) with Brighton the only other team to reach double digits (10).
In terms of spending, the new Merseyside Millionaires were the third highest spenders (not net), having spent more than Tottenham and Arsenal combined. In fact, their £147.2m is nearly as much as the combined five lowest spenders in the division. In net spend terms, they spent nearly as much as the bottom ELEVEN spenders combined (though several clubs made fairly large profits this season which skews matters a little).
However, if we look at net spend compared to others, they come in 5th. Behind Liverpool 😉 .
Strangely, the average net spend per club was £33.2m. Last season, that figure was £34.8m. I suspect this is to do with many large deals being 'internal' to the Premier league. Lukaku, Walker, Sigurdsson, Matic and Chamberlain all moved for big money within the league for a combined £244m, so the overall net spend for the league doesn't change for those players. Let alone other players such as Drinkwater, Keane, Sakho, Iheanacho and Pickford taking up another £141m.
In 2015/16, £861m was spent on 122 players (or about £7m per player). 2016/17 saw this rise by about 50% to £10.3m per player. This summer saw that figure reach £11.2m per player. Not the sky high figure many would have expected given the increase in spends.
The big net spenders, club wise, shouldn't be a surprise to anyone. The 'Rich Three' (both Manchester clubs and Chelsea) dominate the spending yet again.
Of the £1.42bn spent by Premier League clubs, the Rich Three accounted for almost £560m of it (over 39%). In terms of the £664m total net spend, they make up over £348m (or 52.5%).
The rest of the top six spent £217m (15.3%) and had a net spend of nearly £22m (3.3%).
Liverpool can't complain too much as our net spend is the fourth highest with £55m, however, this is significantly lower than Chelsea's ~£85m, City's ~£127m and United's ~£136m.
We can take some solace that we had £70m ready to spend on VVD and another ~£70m to spend on Lemar, which would have taken our net spend close to £200m. Let alone the deal to sign Naby Keita next summer is done (reportedly £48m plus £7m as an extra). And we point blank refused to sell Coutinho for what would have been the second largest transfer in the history of football.
FSG, eh? only in it for the money.
Finally, here is a brief summary of how Premier League spending compares to the rest of Europe over the last two seasons (I double and triple checked the figures for Ligue 1 and PSG accounted for 'only' £210m of the spend!).