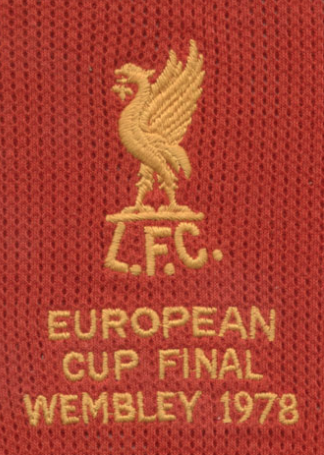 By Chris Rowland and Daniel Rhodes.
Here is our weekly round-up of five extracts from articles or comments that have appeared on the site during the past week.
This is just to provide a flavour of the debates our subscribers get involved in during the week. If you fancy a bit yourself, there's a Subscribe tab at the top. 
Anfieldiron recounts his extraordinary experience at the 1978 European Cup Final at Wembley:
I have a very special memory of that season. After buggering off to Rome the year before without telling her, 'cause we were skint, the missus insisted that if we got to the final at Wembley, she was coming with me. There was no denying her. Still skint, funny how you find the money for a European Cup Final, off we went. About five minutes before half time she tells me she doesn't feel well. Then she fainted. Bloody hell woman, it's the European Cup Final! Oooh, I was cross.
So with assistance, I got her out to the concourse beneath the terracing, and found a first aider who helped me carry her to the nearest first aid post. Not totally without sympathy, I helped her into a chair and left her in the capable hands of St John. (No, not that one.) It then dawned on me that the first aid post was directly above the players' tunnel, and unbelievably, right before my eyes, were steps straight down into said tunnel.
The half-time whistle went and the players began trooping off. Should I, shouldn't I? Fuck it, down I went and as they passed, slapped most of them on the back as they went off for the half-time break. Dalglish, Souness, Yosser Hughes,Terry Mac, Jimmy Case, it was unreal.
Eventually, after harbouring thoughts of staying there until they came out for the second half, I got sussed and sent back up the steps. Reunited with the missus, I gave her a big kiss and told her I would never love her as much as I did at that moment. Which, unfortunately, was true!
Site village elder Beez gets his first article on the official LFC site!:
A nice moment for me – I've written an article for the official LFC website.
http://www.liverpoolfc.com/news/first-team/266845-elite-finishing-the-stats-behind-salah-s-2016-17-season
Salah scored with 18.8 per cent of his shots in Serie A last season, which is an elite level of finishing. In the last six seasons in the Premier League, a total of 106 players have had at least 80 non-penalty shots, which is how many Salah had in the league for Roma. Of those, just four converted more than 18.8 per cent of their goal attempts.

This isn't a one-off for Salah either. He converted 19.4 per cent of his league shots the year before, and 20.7 per cent of them in his half-season on loan at Fiorentina. In total in Serie A, the Liverpool new boy scored 35 of his 181 shots, at a remarkable rate of 19.3 per cent.

He converts a lot of shots, but it's no accident either. Not all shots are equal, and that's why the football data analysis community use expected goals (or 'xG' for short) to account for that fact. I have my own simple system, and in my model each shot Salah took last season had, on average, a 15.7 per cent chance of being scored.

Referring back to the 106 Premier League players I mentioned earlier reveals that just one of them took higher quality shots on average than Salah did in 2016-17. It was Emmanuel Adebayor in 2011-12, in case you were wondering, and I bet that wouldn't have been your guess.

The Egyptian's pace means that defenders can rarely keep up with him, and this enables him to get clean through and take lots of high-quality shots. Salah had 24 Opta-defined clear-cut chances in Serie A last season; only 19 players across the last six seasons in the Premier League have had so many (excluding penalties).

Salah doesn't appear to take shots from poor locations too often either, with 76 per cent of his shots being taken inside the opposition penalty box. This compares favourably with the Premier League average of 59 per cent of shots being taken from within the 18-yard area.
Hopefully the first of many!
Joe Bloggs with some interesting thoughts on this transfer window (based on some of the comments on the site):
1) It seems clear that there are some high profile targets the club are (VVD, not sure if we can 100% guarantee Keita is a target, but is very likely, seemingly)/were (Salah) clearly interested in. The club seems to not have an issue with spending serious money, this window, either, at least not with the top targets, as Salah has already broken our transfer record, and so would VVD with any of the values we were quoted as being willing to offer. I think from this we can make some educated guesses that FSG were always willing to spend this money, but only when they felt the time was right, and that we had the right springboard to make that jump (ie Champion's League and a strong core starting to resemble something that could challenge for the title.
2) That being said, there are other targets that we could be looking into which nobody, or very few in the media are aware of. It seemed that some may have known about Solanke being a target (there was at least some noise last January about a move to LFC) for example, but by and large this was a surprise.
3) I think this window is starting to give us more insight into how Klopp is adapting and changing as a manager, and I think that at this point, it is clear that while Klopp has retained some of his core principles such as those regarding building a squad around a certain team ethos, and in general preferring to buy players cheap where he can, that there is now a shift, I think triggered by FSG's and his feeling that it is this upcoming year we look to cement ourselves in the top 4, and aim for the title. Now we can see that Klopp is not only looking for the greatest value for money, proportionally, given at least a certain level of skill, he is actually looking at all players, singling out those that would be willing to play for Liverpool and meet his requirements for capabilities, mentality and ingrained ethos. This is of course still done within some cost parameters, but those have clearly exploded for this window. Salah is one of the best players across a forward line in the world who is also willing to press, Keita is starting to show similar signs of class in midfield and VVD in defence. All of these players could or will be snatched up by Europe's elite within a year, but the difference is that now we're competing for them.
This does not mean we will bring in the two remaining names on this list, but it does mean that the target and our upper boundaries have shifted. The number one focus for this window is getting in the additional first team players to elevate the squad to another level, and if they aren't available, then Klopp will fall back to what he has already done so well historically in finding either a rough gem, or a player about to take that leap and will cultivate them to become a player on the level of a Keita or VVD.
I think these points all show how, given the opportunity, the huge fan base and potential of the club (which has a higher baseline than Mainz or Dortmund), Klopp wants to exceed anything accomplished in his career so far, and has the backing of the owners in making these goals a reality. This I believe is the reason for these un-Klopp-like targets (from a financial perspective). It's not that these are targets Klopp wouldn't consider, I believe it's that previously he simply *couldn't* consider them, and now he has the financial clout to approach them, whilst retaining our best players. He does not want to be the manager of a Monaco or a Dortmund, where projects grow and then are picked apart before they bear the full fruits of their labour, he wants to build a legacy, and that means bringing in the best players for his philosophy, mixed with the best talents to learn from those world-class players.
Exciting times indeed!
I think the twitter-verse might have to brace itself for meltdown. The assumption that there will be a shortlist of "nearly-as -good" alternatives if we can't get our first choice may be misplaced. Klopp's  m.o appears to be spend what it takes to get your ideal player, or if you really have to, spend very little on a short term buy until the next opportunity for the ideal player comes along. I can't see him spending 30 mil plus on someone only as good as (or with the potential of) what we already have now. In todays prices you would be paying that much for a Matip or a Lovren.
This could be the reason we didn't buy a LB in the last two windows. The ideal left back in terms of ability and fit wasn't available, so rather than spending money (and committing to wages) for more of the same he keeps hold of the cash so we can compete when the opportunity for the "ideal" player comes along.
I'm sure we will do more business in this transfer window, but we need to be prepared to accept that its highly likely to be short of our dreams, and accept the fact that even with what we have bought so far and with the progress of some of our youth over the last season, we already have a stronger squad than we did before the start of last season.
Jeff responding to the above comment:
A club has to want to sell a player to Liverpool for a player in fact to be available to Liverpool. Sometimes you believe that a player is available and is available at a price that makes sense and once negotiations start you learn that this assumption in fact is false. Therefore, instead of the possibility of bringing in someone you have to move on. Sometimes you believe a player will be available at a certain price that makes sense to you and you learn that the player is not in fact available to you at a price that makes sense to you and you move on. Sometimes you learn that a player who you did not think for whatever reason was unavailable is in fact available to you at a price that makes sense to  you and you do a piece of business.
Time after time the media pushes out rumors that Liverpool want this or that player and if they do not get this or that player the club is making a huge mistake or the club has missed out on a player that it needs or on and on. If you are talking about center backs, VVD is a fine player but is he better than say Inigo Martinez? NO if you are looking around Europe are there center backs out there who I would rather have than VVD besides Martinez and the answer is yes. For example, if Liverpool could one way or another bring in Jonathan Tah who I do not think is moving this summer I would be thrilled because I believe by the next of next season he may well be the best German center back which means better than Hummels and at worst equal to him. (I think today he is better than Sule and will be bettre than Sule in the future.) Are there center backs in Holland who I think would make everyone in Liverpool happy? Yes. Are there center backs in Germany who would make every Liverpool supporter happy? Yes I could go on and on.
I do not and have never believed the rumor world and I do know that Klopp spends money wisely. He will bring in players who he is confident will make Liverpool a better side and if Liverpool rack up anywhere from 5 to 10 more points next season that they achieved this past season Liverpool will either win the Premier League or come close to winning the Premier League and the future will look bright.
Articles published on the site this week:
Monday June 26th:
Should They Stay Or Should They Go? Part 3 -Attack, by Andrew Fanko.
Wednesday June 28th:
Progress at a Price?, by Chris Rowland.