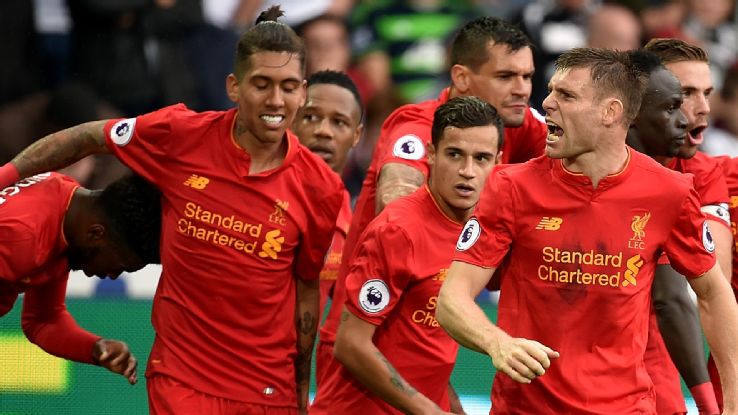 Yesterday I posted my assessment of the first half-dozen members of the Liverpool squad, but only after a couple of thousand words on the team's current predicament (which was free to anyone to read).
I want to just add a couple of additional general points on the squad (which are free to read), that have arisen as a result of the Wolves defeat, before assessing the majority of the squad (which will be for subscribers only).
The squad is now perceived to be weak because, in particular, the side against Wolves didn't look good enough. But what was wrong with the kids and the reserves when they helped beat Leeds and Spurs in the League Cup? If we conclude players aren't good enough when a game or two is lost, why do we ignore their successes? Even the best teams, with the best players, play poorly and lose games.
I noted this a while ago, but your reserves will obviously look weaker when you have good reserve players out injured. (Just as the bench looks weaker when six first-teamers are out, as the reserves are then in the XI.) Marko Grujic has missed the last few months, and while he's only 20 and adapting to life in England, he's a full Serbian international.
Danny Ings may not be Lionel Messi's long-lost twin, but in a game like this he would have been perfect. He's out for yet another year, with bad luck befalling him yet again, a month after the summer transfer window shut. Mamadou Sakho would have been perfect for this game, but he burnt his bridges with Klopp over the summer, and while I like the player, I back the manager on issues of repeated breaches of club discipline. Sheyi Ojo is another promising understudy, but missed the first half of the season with injury and hasn't featured must since; but clearly will, once back to his best.
Trent Alexander-Arnold is now a bona fide back-up to Nathaniel Clyne, but with Clyne's injury 'TAA' had to be kept in cotton wool for Chelsea on Tuesday. So that's another reserve player taken out of the equation. Is it a shock that a third-choice right back, Connor Randall, isn't that great? If you you want great third-choice players as well? Get real.
Anyway, onto the squad.
The rest of the squad analysis, which follows below, is for subscribers only.
[ttt-subscribe-article]