By Daniel Rhodes. 
Seems futile writing a scouting article about a player we've signed, especially when the club seem to be employing the best Southampton scouts, by paying a huge premium on transfer fees once they've established themselves on the south coast.
Holding my hands up, and I'm not going down the fume route at all, but the transfer fee going into the Saints' coffers, once again, is my biggest concern. He played well against us, but that is no reason to go and buy a player. Perhaps more importantly though, our defence has hardly been solid, so I'm very reluctant to praise any player who does well against us.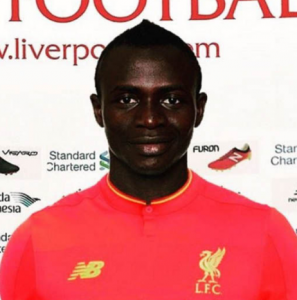 Whenever I've seen him, and that was an albeit small minutes sample, he seemed strong, incredibly quick on the break with the obvious ability to dribble at a rapid pace. He seemed wasteful on the ball though, often picking the wrong option, and rather than bringing a teammate into play, he'd try to beat another player. His finishing seemed composed, especially for a winger. His closing down of the opposition trying to play out from the back was impressive, although not always in sync with the rest of his team.
Here's his first interview with the club:
I must admit though, his stats profile and some positive words from football coach and author Jed Davies, makes me think that this deal, just about, makes sense for both clubs.
All stats below are midfielders only. They may have played up front at various points, but in the Opta feed they're classified as midfielders.
Mané is elite level in this group for an attacking midfielder. He gets into the right positions for quality chances, and finishes more than half of them.
Ranking alongside the likes of Sanchez, Walcott (who has played as a striker), Hazard, Sterling, and Mahrez means he's in the same group as the last two Premier League Players of the Season.
Another elite level performance of 0.44 and 0.36, on a par with Firmino, who also played as a forward for large parts of his first season. I've included penalties in this, so take that into consideration.
Mané doesn't make it onto this list, and maybe this is an area he can improve? Firmino, Milner, De Bruyne, and his Saints teammate Tadic all make it onto this list; however this is the top 10%, so maybe it is expecting too much, for the price, to see him near the top of all the key attacking metrics.
The rest of this article is for subscribers only, including videos looking at Mané's shooting, dribbling, acceleration, strength, through-balls and best bits using professional scouting software.
[ttt-subscribe-article]