By Chris Rowland and Daniel Rhodes.
W/c Monday 18th April 2016.
Welcome to our weekly round-up of news and events on the site, matters relating to LFC and the world of football generally.
The Week in Football – Liverpool FC:
Monday 18th:
Daniel Sturridge has his mojo back says the Liverpool Echo.
… it's the exciting emergence of Divock Origi which has coincided with Sturridge getting his mojo back.

Sturridge's response to Origi being picked to start both legs of the Europa League quarter-final with Borussia Dortmund ahead of him has been emphatic.

Outstanding in the rout of Stoke, he followed that up by coming off the bench to make a telling contribution in the miraculous fightback against Dortmund.

If what transpired at Anfield on Thursday night was a truly momentous team effort, there was no doubt who was the star of the show at the Vitality Stadium on Sunday afternoon.

Sturridge lit up what for most of a lifeless first half was a classic case of after the Lord Mayor's show.

He provided the injection of class required to ensure that momentum was maintained on the back of the club's European heroics.
Joe Allen's recent form has prompted Reds boss Jurgen Klopp to say the 26-year-old Wales international deserves a new deal. (Star)
Klopp, meanwhile, has denied he fell out with 20-year-old winger Jordon Ibe earlier this season. (Express)
Mario Balotelli, who is on loan at AC Milan, says he does not want to return to Liverpool at the end of the season.(ESPN)
Tuesday 19th:
Liverpool are the target of a £700m takeover move by an anonymous member of the Abu Dhabi royal family. (Star)
A member of the Abu Dhabi royal family – the same family as Manchester City owner Sheikh Mansour – has set his sights on snapping up Liverpool and has more than £700m in the bank waiting to complete a deal.

Starsport revealed at the start of the month that talks have already opened on a proposed sale.

Although the identity of the bidder remains a closely guarded secret, one likely candidate is Sheikh Khalifa, the president of the United Arab Emirates.

He is estimated to be worth more than £30bn and is even wealthier than his half-brother, Sheikh Mansour who has turned City into two time champions since buying the club in 2008.

There is nothing to stop such a deal going through with a Premier League spokesperson confirming yesterday: "There is no Premier League rule in terms of relations owning different clubs."

Liverpool are valued at around £650m and are currently owned by American sports investment company, the Fenway Sports Group.

FSG bought Liverpool for £300m in October 2010 but since then their value has soared.
Liverpool are in more trouble with Uefa after European football's governing body charged them with a fireworks offence. (BBC Sport)
The disciplinary charge came after a flare was thrown on to the pitch following last week's Europa League win over Borussia Dortmund.
The Reds were already facing charges relating to fireworks offences and crowd disturbances in earlier rounds.
A Uefa disciplinary panel will look at the charges on 19 May.
The flare was thrown after Dejan Lovren's injury-time header saw the Reds beat Dortmund 5-4 on aggregate to book a semi-final against Spain's Villarreal.
The Premier League club were also charged for illicit chanting, throwing objects and crowd disturbances, as well as further firework offences, following their last-16 victory over rivals Manchester United.
And they received another charge after the quarter-final first leg in Dortmund for away fans allegedly blocking stairways.
Liverpool's case will be heard by Uefa's control, ethics and disciplinary body on the day after the Europa League final in Basel.
Thursday 21st: 
Micheal Owen has been made an International Ambassador for Liverpool.
This new role will see the former Liverpool striker engaging with fans around the world and representing the club at various fan and commercial events.

On the appointment, he said: "As a Liverpool fan I am honoured and delighted to have been asked to play this international role for the club.

"Liverpool FC is the world's greatest football family and it's great for me to be able to represent the club in an official capacity once again."
Liverpool completed arguably the most one-sided victory in recent derby history, with a four-nil victory against their local rivals. The Reds had thirteen shots on target; Everton didn't test Mignolet once.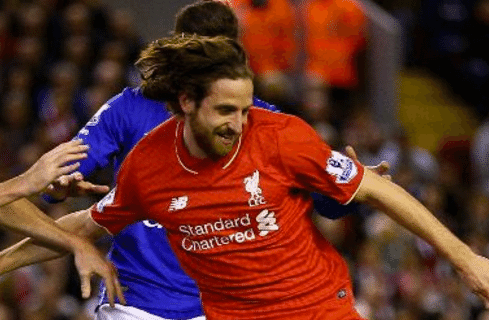 Daniel Sturridge, after scoring his 50th goal on Wednesday, claims he now wants to make it to a hundred:
"My dad and my brother pay attention to that stuff. I just look to go out there and score as many goals as possible," he said.

"But to be in a winning team is more important because when you are in a winning team that is what matters most.

"When you score goals and your team doesn't win games it is the worst feeling in the world. Although you do feel good, you lost so they don't mean anything.

"I am blessed and grateful to God for all he has blessed me with. It has been a good time since I've been here and it is great to get to 50 goals.

"I won't play it down and say I'm not happy I've done so well so far with the club but it is onwards and upwards.

"It is important to understand now the next aim is 100 goals. Now 50 has gone it is on to the next game and hopefully I can add to that."
Sakho, another goalscorer on Wednesday night, explained why he ran towards Toure after his headed goal from a corner:
"Kolo told me this morning I would score again so that's why when I scored I thought of him and ran to celebrate with him."

"It was a very, very good atmosphere, a very good result for us, and I think we deserved it because we played very well," he added.

"The 12th player was with us – the fans. It was a really good night for Liverpool."

"When people start to speak about Liverpool beating Dortmund [etc], we need to stay calm, continue to work, and we will see.

"We need to stay focused for every game because this year is not finished and we need to work.

"We need to enjoy tonight but after [that] we need to stay focused because in football every game is different and we need a positive result in the next game."
Friday 22nd: 
Anfield is set to host the final of the Four Nations championship. The mini-international competition in real rugby. None of that union nonsense.
Sean O'Loughlin, England rugby league captain, said: "Playing at iconic venues such as the Olympic Stadium and Anfield are one of the reasons we play the game.

"Walking out in front of 45,000 fans in London last year was one of the highlights of 2015 for me and I am sure that playing in front of big home crowds will push the team on to what will hopefully be a successful campaign."

Four Nations tournament director, Jon Dutton, said: "We are delighted with the venues selected for the 2016 Four Nations tournament and we are sure the players and fans of all four countries will have a fantastic time.

"Anfield is an iconic sporting venue and I am certain that all teams will be determined to reach the final to play in front of what will be a very special atmosphere."

The final is due to be held on Sunday November 20. Anfield last hosted a rugby league game almost 20 years ago when St Helens and Castleford clashed in a Super League fixture.
Liverpool's Belgium forward Divock Origi, 21, will be out for between four and six weeks with the ankle injury he suffered during Wednesday's win over Everton. (RTBF – in French)
The Week in Football – General:
Monday 18th:
Jose Mourinho appears to have overcome the opposition of Sir Alex Ferguson and will replace Louis van Gaal as Manchester United manager. (Manchester Evening News)
The former Chelsea boss has told friends he is confident of succeeding Van Gaal at Old Trafford this summer. (Telegraph)
Manchester United goalkeeper David de Gea says 18-year-old forward Marcus Rashford can go on to "make history" at Old Trafford. (manutd.com)
The rest of this highlights package is for Subscribers only.
[ttt-subscribe-article]