By Paul Tomkins.
While there has been clear progress made under Jürgen Klopp, the recent ride has not been without its moments of worry – and that's before the issue of centre-backs and their 'slimming' pills.
I think we can all agree that the squad he inherited now looks a lot better than any of us thought back in October; almost every player has improved, or flourished, under him (some of it will be him improving them, and some of it them finding form), and the Reds are just two games away from a second final of the season. So this bodes well. My optimism remains undimmed, when a few games into this season it was very dim indeed.
However, you must also think: if this is how certain players can look improved under Klopp, imagine if even better players were bought and he did the same with them.
It clearly wasn't a perfect squad, no matter how good the German is making some of the players look (or they are making themselves look, either to prove a point, or because the system suits them, or because they just happen to be in form right now).
The good news is that the squad overhaul that people saw as essential is no longer necessary, even if some diligent pruning and a smattering of smart additions are still required.
While new injuries occur all the time, Klopp has yet to have the benefit of a full squad, with Danny Ings and Joe Gomez – two players ideally suited to his approach (in that they are quick and strong, and good on the ball) – injured from his very first week at the club. And with the help of sod, and his annoying law, as soon as we reach the point where Daniel Sturridge finally gets himself fit, half a dozen others are ruled out, including a totally unexpected blow this weekend.
I don't want to comment too much on Mamadou Sakho failing a drug test, given that it's still under investigation and he can ask to have the B sample tested; and I'm not an expert in what is a complex subject. All I can say is that a two-year ban for an influential and popular player would be a right kick in the teeth, and leave a £20m asset, even if unpaid for that time, worth £5m at the end.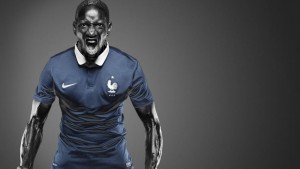 But unless Klopp prescribed him the 'supplements' (hugely unlikely), or knowingly turned a blind eye to what was being taken (hugely unlikely), then it's simply more bad luck for the manager. (The only good news, as far as we know, is that Sakho hasn't bitten anyone.)
Similarly, how many in-form players get seriously injured by red-card challenges? Even the worst challenges rarely lead to bad injuries, and when legs are broken or ankles fucked, these won't always occur to a team's best (or most effective) player at the moment in time.
While some injuries may be down to Klopp's methods, which may or may not be the result of the possible inferior conditioning of the players when he inherited them (and if that was the case, then the debate becomes: should he have waited until next season to go heavy metal, although that would have made this season less fun), the fact that two cruciate snaps happened pretty much while the ink on his contract was still wet means you can make a case for an outsized portion of bad juju.
The glut of torn hamstrings can perhaps be down to the training (although all clubs have some such injuries), but Jordan Henderson's travails after years of über-fitness are, like the cruciate victims and poor Divock Origi, mere misfortune. There can be no proclamations about Klopp having it easy in his (partial) debut season.
Consistency will always be hard to attain with so many changes (new players, new systems, rotation and injuries), but I think that on the whole it's probably gone better than expected, especially after the mid-season funk.
(Not to be confused with the good funk – if you'll allow me a gratuitous aside – which the imperious Prince gave us, mixed with rock, pop, jazz, classical and Sheena Easton. I've still not heard many better, nor crazier albums than Lovesexy, which blew my 17-year-old mind in May 1988, just as Liverpool, under King Kenny, blew my mind at the very same time when landing their most glorious league title. Little did I know then that it was not only the last truly great Liverpool side, but the last truly great Prince album. Life, you utter cunt. Anyway, apologies for the language, and I digress.)
Despite obviously not being happy about them, I'm not too bothered about the leads Liverpool have let slip over the last couple of months. And here's why.
The rest of this article is for subscribers only.
[ttt-subscribe-article]