By Chris Rowland and Daniel Rhodes.
W/c Monday 8th February 2016.
Welcome to our weekly round-up, a diary of news and events on the site, matters relating to LFC and the world of football generally.
The Week in Football – Liverpool FC:
Monday:
Liverpool owners Fenway Sports Group are considering a review of their ticket prices after a walkout by thousands of supporters during Saturday's draw with Sunderland at Anfield. (Daily Express)
Reds' fans' group The Spirit of Shankly has warned there will be further demonstrations during the matches against Manchester City and Chelsea. (Independent)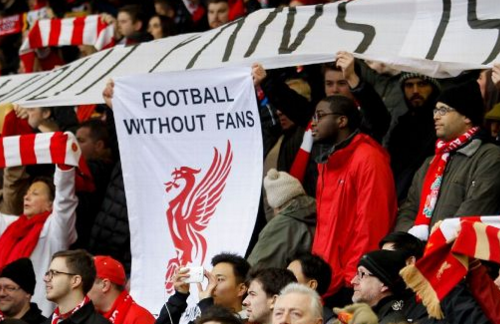 Jürgen Klopp is set to return to work today after discharging himself from hospital following an emergency operation after a bout of appendicitis. (Daily Mirror)
Tuesday:
Jamie Carragher has made a passionate plea for cheaper tickets for Premier League fans and explained why he joined the Anfield walk-out on Saturday. (Daily Mail)
Jürgen Klopp hopes striker Daniel Sturridge is over his injury crisis, writes the Daily Mirror, and feels wanted again.
Klopp has urged Liverpool's owners to listen to the fans in the ticket price row and find a solution – as reported in the Guardian, The Times,BBC Sport and elsewhere.
Roberto Firmino scooped the Professional Footballers' Association's Fans' Player of the Month award for January.
Mario Balotelli, 25, will return to Anfield as AC Milan do not want to sign him permanently when his loan expires at the end of the season.(Calciomercato.com)
Former Liverpool manager Brendan Rodgers, 43, says he has spoken to Swansea about a possible return to the club but, for now, he's happy to take a sabbatical from the game, and has turned down five jobs – three in the Premier League – since being sacked at Anfield four months ago. (Liverpool Echo via beIN Sports)
It was announced the the referee for the Capital One Cup Final between Liverpool and Man City on February 28th will be Michael Oliver.
Wednesday:
Jürgen Klopp felt there were many positives to take from Liverpool's performance at West Ham United but admitted the 2-1 defeat in the FA Cup ensured his side head home full of disappointment. (LiverpoolFC.com)
"We did a lot of things really well. But the first real chance was a goal for West Ham. Our goal was great, a high-quality goal of Phil Coutinho.

"We changed really offensively and still did well and created chances. It was a big fight. We couldn't use our chances, they got a free-kick without a foul and we conceded a goal. Now we go home.

"We don't have to talk about morale, we showed morale and everything is OK with these boys. If you go through the squad tonight, it's a great game.

…

"If you want, we can see positives. We are Liverpool FC and in this moment it's not the sunniest side – a 2-0 lead [lost against Sunderland], manager in hospital, out of the FA Cup, but tomorrow when we get up, the sun will shine.

"If we want at Liverpool, all together, then we can take a lot of positive things out of this game and make the next step. We can rest a lot of players now because we will have the first matchday – I don't know when it is – when we are not involved.

"We have to use the time, we have to take the time, we have to make steps. That's what we've done until now. We don't like our results too much, to be honest, but it is the difficult way we have to go and in the end, it can be the right way.

"I'm OK, I would have gone to the next round, it didn't work, so let's carry on."
And finally, BBC Sport Gossip's 'And finally selection for today:
An accident-prone cow named after Liverpool manager Jürgen Klopp is being sold at Hereford cattle market to raise money for the St Michael's Hospice in nearby Bartestree. The animal's owner, Tom Pearson, says he named him after the German because "he seemed to be having more mishaps than the Liverpool defence and with a similar expression as Klopp reacting to his team letting in a last-minute goal at Anfield". (Western Daily Press)
What's a Manc doing owning a cow anyway?
Thursday:
Principal Owner John W Henry, Chairman Tom Werner and President Mike Gordon have tonight issued the following message to Liverpool supporters…
Dear Liverpool supporters,
It has been a tumultuous week. On behalf of everyone at Fenway Sports Group and Liverpool Football Club, we would like to apologise for the distress caused by our ticket pricing plan for the 2016-17 season.
The three of us have been particularly troubled by the perception that we don't care about our supporters, that we are greedy, and that we are attempting to extract personal profits at the club's expense. Quite the opposite is true.
From our first days as owners we have understood that serving as custodians of this incredible institution is a distinct privilege and as such, we have been driven solely by the desire to return LFC to the pinnacle of football. In the world of modern football, growing the club in a sustainable way is essential to realising this objective.
To that end, we have never taken a single penny out of the football club. Instead we have injected vast sums of our own money to improve the playing squad and modernise LFC's infrastructure – exemplified by the £120million advance from FSG to build the new Main Stand. This massive undertaking was made in order to provide more supporters access to Anfield and also to produce additional revenue to help us compete financially with clubs that have greater resources. When it opens in August this year, the stand will accomplish those goals, thereby fulfilling a promise we made upon acquiring LFC in 2010.
We were strongly engaged in the process to develop the ticketing plan for 2016-17. We met directly with representatives of LFC's Supporters' Committee and along with LFC management, wholeheartedly agreed with major concerns raised, notably: access for local and young supporters; engagement and access to Anfield for local children; access to Premier League matches for those in Liverpool most challenged by affordability.
We believe the plan successfully addressed these concerns and are disappointed that these elements have been either lost or, worse, characterised as cynical attempts to mask profiteering in the plan as a whole. Rather, we prefer to look at them as the parts of the ticketing plan we got right.
On the other hand, part of the ticketing plan we got wrong.
In addition to the other elements of the plan we proposed price increases on a number of tickets. These pricing actions generated growth in general admission ticketing revenue on a like-for-like basis exclusive of revenue from newly-added GA seats.
We believed by delivering a vastly improved seat offering in what will be the newest stand in English football, concentrating the price increases on those tickets typically purchased by fans least sensitive to affordability, and highlighting the need for LFC to begin repaying the £120million advance from FSG for the new Main Stand that these increases were supportable even in the context of growth in revenues from the new Premier League TV deal.
However, the widespread opposition to this element of the plan has made it clear that we were mistaken.
A great many of you have objected strongly to the £77 price level of our most expensive GA seats and expressed a clear expectation that the club should forego any increased revenue from raising prices on GA tickets in the current environment.
Message received.
After an intense period of consultation with LFC management we have decided to make major revisions to our ticketing structure for 2016-17:
Removal of game categorisation – regardless of the opposition fans will pay the same price for matchday tickets.
The pricing of tickets will be readjusted to result in zero revenue growth from GA ticketing on a like-for-like basis.
Though individual ticket prices may move marginally from this season, we are freezing our 2016-17 GA ticket revenue at the 2015-16 level exclusive of newly-added seats in the new Main Stand.
The price of our highest general admission ticket will be frozen at the 2015-16 level – £59.
The price of our highest season ticket will be frozen at the 2015-16 level – £869. The lowest price reducing a further £25 from the 2015-16 level to £685, as well as all other tiers being frozen or reduced.
£9 GA seats will be offered for each and every Premier League match, an allocation of more than 10,000 tickets across the season.
We would hasten to add that the other initiatives announced last week in the 2016-17 plan will remain:
17-21 young adult concession – 20,000 tickets across the Premier League season available at a 50 per cent reduction for young people.
1,000 tickets to Premier League matches across the season will be given away free of charge to Liverpool schoolchildren based on merit, as recommended by their teachers.
As a sign of our commitment to this improved ticketing structure, we are further announcing that this plan shall be in effect for both the 2016-17 and 2017-18 seasons. For the next two seasons, LFC will not earn a single additional pound from increasing general admission ticket prices.
We believe we have demonstrated a willingness to listen carefully, reconsider our position, and act decisively. The unique and sacred relationship between Liverpool Football Club and its supporters has always been foremost in our minds. It represents the heartbeat of this extraordinary football club.
More than any other factor by far, that bond is what drives us to work tirelessly on behalf of the club and its future. We have great conviction in our world-class manager and our young, talented squad and know that in time the on-pitch success we all crave will be realised.
We look forward to sharing in that success with you.
John W Henry, Tom Werner, Mike Gordon
Click here for a full breakdown of ticket prices for 2016-17.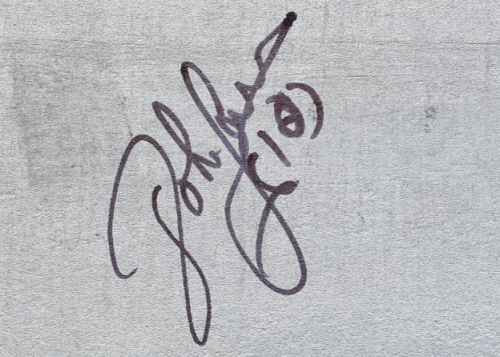 A new milestone was reached yesterday in the renovation of the Main Stand, with the "topping out" ceremony taking place:
The expansion project will see the Main Stand transformed into one of the largest all-seater single stands in European football, while incorporating an additional 8,500 fans and state-of-the-art facilities.

Topping Out, a tradition in the construction industry to bestow good luck on a new building, is held when a structure has reached its maximum height. The expanded Main Stand now stands at more than double the height of the existing stand – after a year of construction work at Anfield.

Liverpool FC's chief executive officer, Ian Ayre, joined first-team manager Jürgen Klopp, non-executive director Kenny Dalglish and a host of Liverpool legends to mark the occasion with construction workers on site.

The highlight of the event saw the group joined by the 10 legends including Ian Rush, Robbie Fowler, Gary McAllister, Jamie Carragher, John Barnes, Ian St John, Phil Neal, Alan Kennedy, Ian Callaghan and Roger Hunt to sign a piece of structural steel, which will later be lifted and secured into the Main Stand's new roof. The roof has been specially designed to project the noise from fans down onto the pitch, protecting the unique Anfield atmosphere.

The signatures will remain on the steel for the life of the building.
Friday:
Klopp's Press Conference

Jürgen Klopp today revealed Joe Allen is facing a spell on the sidelines with a muscle injury and confirmed Dejan Lovren will miss Sunday's trip to Aston Villa – but there was better news elsewhere in the fitness stakes for Liverpool.
The pair picked up knocks in the first half of last weekend's 2-2 draw with Sunderland at Anfield that required them both to be substituted before the interval.

However, while Lovren's issue isn't thought to be too serious, with the centre-back pencilled in for a return ahead of next week's fixture with Augsburg, Allen will require a period on the treatment table.
However, there was some good news (as well as Skrtel returning to training), with Sturridge, Coutinho and Origi all likely to play a part at the weekend against Aston Villa. Klopp also commented on one of the young players who has impressed recently:
"With Cameron Brannagan, the young boys like Pedro [Chirivella] and Cameron are sometimes ill like kids are!

"He was ill for one week and when I saw him before the West Ham game, I'm not sure but I think he'd lost two or three kilos and he doesn't have many, so it was not too good!

"He's back but I think we have to feed him for a few days and then he'll be available!"
The Week in Football – General:
Monday:
Watford boss Quique Sanchez Flores says Tottenham "have everything one team needs to try to be champions". (Times – subscription required)
Louis van Gaal says that Manchester United do not need to clarify his future after it emerged that Jose Mourinho is in talks with the club. (BBC Sport)
The BBC understands that Manchester United have opened negotiations with representatives of Mourinho.
Speaking after Sunday's 1-1 draw at Chelsea, Van Gaal asked a reporter: "You've spoken with [chief executive] Ed Woodward?

"Why does the club have to deny it, when you are creating stories?"

Van Gaal, 64, said last month that journalists had "sacked" him three times already this season and grew irritable by further questions over his future.
The rest of this round-up is for Subscribers only.
[ttt-subscribe-article]