By Chris Rowland and Daniel Rhodes.
W/c Monday September 28th 2015.
Welcome to our weekly round-up, a diary of news and events on the site, matters relating to LFC and the world of football generally.
The Week in Football – Liverpool FC:
Monday:
Jurgen Klopp, 48, will only consider replacing Brendan Rodgers, 42, at Liverpool if he is given full control over future signings at Anfield – meaning an end to the club's transfer committee. (Mail)
Steven Gerrard scored for LA Galaxy in a 3-2 win over FC Dallas which sent his side top of the MLS Supporters' Shield and Western Conference. (BBC Sport)
Tuesday:
Brendan Rodgers says injuries to striker Daniel Sturridge, 26, last season cost them a top-four finish and a trophy.(Telegraph) 
He also believes Sturridge can make a decisive difference in determining the outcome of Liverpool's 2015-16 campaign. (LiverpoolFC.com)
"Players like that make the difference. We haven't scored three goals since he last started a game.

"He gives you a big opportunity to win games and compete at the top end of the table.

"He is a fantastic talent and now the job is hopefully he can stay fit."

"He is in that elite band of player that we've seen here," continued the boss. "We've seen here the brand of football we can create when we have that talent available.

"He played a massive part in that, so if he stays fit and others come into the reckoning we can piece together an exciting team again.
Former Liverpool captain Jamie Redknapp has dismissed Rodgers' claims of an alleged conspiracy to have him sacked as Liverpool boss. (Liverpool Echo)
Today was the anniversary of Bill Shankly's death in 1981.
Promotion to the top flight, 3 league titles, 2 FA Cups including the club's first ever and a UEFA Cup doesn't begin to tell the story.
Go steady Shanks.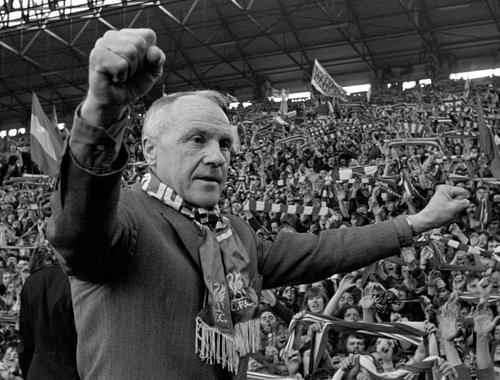 The rest of this round-up is for Subscribers only.
[ttt-subscribe-article]