By Mihail Vladimirov.
Steven Spielberg's 2002 movie 'Minority Report' starring Tom Cruise takes place in year 2054 and presents a reality where murders do not occur anymore. Three genetically modified psychic 'pre-cogs' (people with 'pre-cognition' who can see the future while dreaming) can predict the future and thus catch the murderers even before they can commit an actual crime.
The Minority Report is a cool science fiction movie with an utopian character and a high level of popcorn entertainment. However the main idea in the movie – analysing the future – is closer than we might think. In 2015 there are already pre-cogs in use, mainly in the business sphere (but who knows, the CIA or FBI might already have something in their store to cover all the bases – see the TV series 'Person of Interest' for example).
The known pre-cogs of our present (fortunately not genetically modified people but simply very advanced software programs) are not able to prevent all murders yet. Nonetheless, they are able to analyse the real-time behavior of consumers in a manner that enables the prediction of their future actions. However this often happens insufficiently or in an incorrect manner resulting in companies missing out on commercial opportunities. Despite the economic depression, today's customers are prepared to spend money, but only on products that they really need. But to present the right product in the right format to customers, you must be able to predict their wishes.
Anyway, back to football. There aren't any known proper pre-cogs used in the football sphere at the moment, but some analytics models (not least Paul Tomkins' TPI system) have quite powerful predictive abilities to present a picture of what is generally expected to happen in the future. Such models are providing strong clues about the future by simply exploring the past and making the present understandable.
Such an analytical approach can be applied to one of this summer's hottest topics – what could possibly happen to Rodgers, and by extension Liverpool, in the near future.
FSG's ultimatum?
Towards the end of the season, in a series of post-match comments, Rodgers hinted that the disappointment of this past season can only be washed away if next season sees a Top 4 finish. For a club with the stature of Liverpool such a target is logical with the only debate being whether such an aim is the accepted minimum or the best that could be achieved.
In addition, given FSG's support to the current manager (seen in both the money made available for transfers and the fact he wasn't sacked after such a poor overall campaign) there is no way around the feeling that there is kind of an unwritten, or even unspoken, ultimatum of what needs to happens next season in order the manager to be retained. Rodgers himself knows that another underwhelming campaign won't be tolerated again. This much is clear.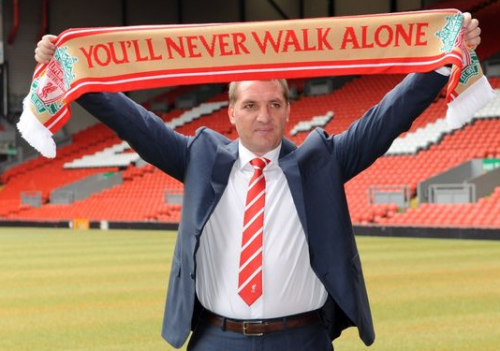 What is less clear is FSG's point of view and the reasoning being applied to such a decision. Obviously, sooner or later there needs to be a vindication of all the support and resources made available for Rodgers since his appointment. The fact that he was kept this summer is another explanation for what can be presumed to be a less tolerant stance next season, with a no-nonsense way of judging his achievements (or the lack of).
But the niggling question remains – why choose that route at this time? What's the point of excusing the manager for this past season only to increase the pressure on him for the next one? Based on his full three seasons to date, there is enough evidence to at least suggest Rodgers isn't the man to bring Liverpool a long-term success and exponential improvement to eventually reach the 'promised land' of a 19th title and 6th European Cup. Why ignore all this evidence and choose to keep him now to potentially make him a dead man walking?
It's already clear that achieving a Top 4 finish next season is going to be incredibly hard – Liverpool start from a lower base and with greater uncertainty than in the past two seasons. All the other contenders have strengthened (with further transfers surely yet to be made) and have the benefit of very experienced and settled managers. Rodgers is already under an immense amount of pressure, which is bound to only increase once the season starts, with him living on the verge of being sacked every single game unless he perform miracles week in, week out (which might not be even realistically possible given the tough fixture list in the first few months).
The rest of this article is for Subscribers only.
[ttt-subscribe-article]