Host: Daniel Rhodes
Guests: Mihail Vladimirov and Richard Jolly (@RichJolly)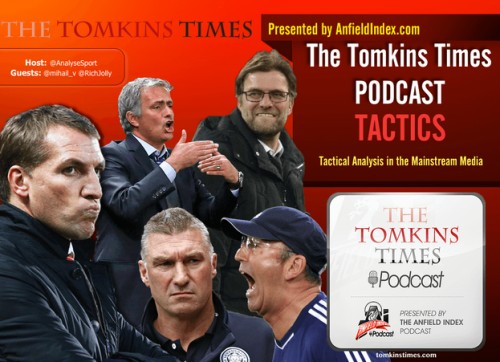 Topics: 
Is Rodgers tactically flexible?
How do we measure tactical flexibility?
No need for stupidity Jamie Redknapp.
The logistics behind the post match press conferences.
How do other countries analyse the tactical side of the game?
Should managers discuss tactics in greater detail?
Where to find the best analysis away from the mainstream?