By Paul Tomkins.
Last week's defence of FSG's transfer policy garnered some great feedback, although, for those who only read the headline, let me make something clear: it wasn't written to praise the approach. It was a defence from an 'attack' (albeit what I saw as a misguided attack rather than anything sinister), and not a case of celebration.
I think Liverpool's transfer business during the FSG era has been unremarkable; I'd call it 'mixed' at best. If someone wrote a piece saying that they'd had a 92% success rate I'd counter that, just as I did with someone saying it was a 92% failure rate – because neither is true.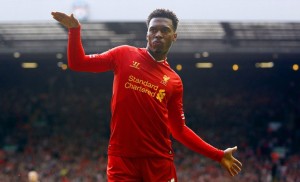 I didn't go into details on all signings, or mention all players; quite a few people have asked why I didn't mention Lovren, Lallana and Lambert, for example, while other singled out Balotelli. I've said several times this season that I'm not sure that the club should be prioritising Premier League experience or English players (I'm not convinced it's not worth the premium), or paying £20m for a centre-back who can only play where the £17m centre-back signed the previous year played. But last year people said we needed a leader at the back, and Lovren fit the bill (based on how he played last season, albeit in a different system), and everyone said we needed a Plan B striker after the Chelsea game in April, and for £4m Rickie Lambert arrived with a physical presence (of sorts) and a decent scoring record, and before Sturridge's injury was likely to be a mere 4th-choice. Lallana has done well, even if he still looks overpriced, and for £16m Mario Balotelli seemed worth the gamble (and it was a gamble).
While it makes sense that the club buys up-and-coming talent, it also needs to make older signings, to make sure there is sufficient experience in the squad. You can get away with a youngish team, particularly if energy is required, but not a naive and inexperienced one. Right now you can see the importance of Lucas Leiva in a young midfield.
My main point was that, on the whole, lots of signings fail; roughly 50-60%. This does not explain away some of the manager's and transfer committee's decisions, but you'll always get purchases that look different with hindsight, whether they end up letting you down or become unexpected hits, and not every deal will make sense to the outside observer. It obviously helps to make fewer mistakes, but as I've shown many times (most recently here), it's rarely that simple.
And my other point was that Liverpool have a budget, related in the new era of FFP to its turnover, which makes it difficult to expect many fully-fledged-26-year-old signings, even if those signings were far more certain to be successful (and on average they're not; they are more likely to be successful, but not massively so).
People say that FSG won't pay the big wages, but the club is already close to the turnover-to-wages limit outlined in FFP. Players like Steven Gerrard and Glen Johnson are being paid wages based on how good they used to be, not how good they are now. The same was true of Pepe Reina, although, of course, his replacement, on lower wages, hasn't been a success (although Reina himself had dipped since 2010, and seems content with being the no.2 at Bayern, and Mignolet appears to have got the message that if he's not authoritative he won't play). With this in mind I'm not sure why Martin Skrtel is apparently being offered a three-year deal aged 30, but at least he shouldn't be paid big bucks.
To succeed club needs to think differently, try an alternative approach, if it wants to exceed the sum of its expenditure. But with the richer clubs also having tons of scouts and analytics guys – yes, they use computers too – whilst outrageously stockpiling great young talent (Chelsea) and building £200m training facilities (City), it's not like the opposition are all missing a trick and are ripe for the taking. And in the era of FFP, Manchester United are only going to get stronger.
So what can Liverpool do to improve their odds of succeeding? (Warning: does not contain all the answers.)
This article is for Subscribers only.
[ttt-subscribe-article]