By Chris Rowland.
Welcome to today's daily digest, listing the day's Liverpool FC news, the latest LFC transfer news, other major football news and also providing links to the best posts on the site's debate section.
This article is for Subscribers only.
[ttt-subscribe-article]
LFC News:
Talking about Daniel Sturridge playing in England's recent friendly international against Germany despite club boss Brendan Rodgers deeming the 24-year-old to be unfit (Daily Telegraph), Hodgson said he was right to "test his (Sturridge's) resolve a little bit". He added 'I don't apologise for it' and 'better they get injured now'.
Yeah, cheers for that Roy.
And as a result …
Brendan Rodgers says signing a new forward in January will be a top priority after Daniel Sturridge was ruled out for the next eight weeks.
"It was always going to be the case that if we had a few injuries to key players, that leaves us light," explained Rodgers.

"It's no different to a lot of squads, but for us it's even more prominent because Daniel Sturridge is not playing and he's a good player."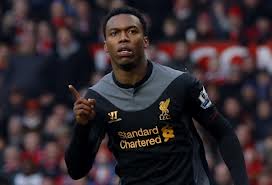 Centre of attention today
Despite operating in a slightly deeper role than in previous seasons, under direction from Brendan Rodgers, Steven Gerrard has completed more key passes than any other player in the Barclays Premier League so far this season.
"Maybe I'm playing a little bit deeper this year but I can still get into areas where I can hurt the opposition. That's what I'm trying to do. I wasn't aware of the stat but it's nice and I'd like that to continue until the end of the season."
LFC Transfer Talk:
Liverpool and Tottenham Hotpsur have been alerted after 22 year-old Barcelona forward Cristian Tello opened the door for a move away from Camp Nou in search of first-team opportunities.
Brendan Rodgers is looking to add to his squad with a loan deal for one of Bayern Munich's fringe players, reports ITV Sport.
The Reds are confident about securing a loan deal for Bayern Munich's Swiss international Xherdan Shaqiri, who has struggled to secure a starting role in Germany ahead of Arjen Robben and Franck Ribery.
Liverpool are keen on out-of-favour Benfica winger Ola John. The 21-year-old has struggled to make an impact at the Estadio da Luz since joining up in the summer of 2012, arriving from FC Twente for an initial €9m.
Other Football News:
UEFA president Michel Platini says the choice between Lionel Messi, Cristiano Ronaldo and Franck Ribery for the Ballon d'Or "is the most difficult in the history of the trophy".
Poor loves.
Otherwise, it's all about Hodgson today.
Articles Published Today:
Build a Statue of Roy Hodgson at Anfield, by Paul Tomkins.
Premier League Preview 2013/14: Norwich City (H), by Gary Fulcher, Daniel Rhodes and Mihail Vladimirov.
Hull City 3 Liverpool 1: In-Depth Tactical Analysis, by Mihail Vladimirov.
Best/Most Interesting Posts Today:
Lee Mooney gave his thoughts on modern football culture:
Football won't change. It has a very clear role and is compensated generously for playing it. As a fall-back, the evil genius running the show has also got each and every fan, owner and player completely addicted to the amounts of money that only they can provide. When a normal working person with an average wage can talk flippantly about "how their club – with £80m in turnover, operating losses and 90% of turnover leaving in wages – should spend £50m on X player" you know the world has lost the plot – and that's exactly what the people making the money – the people making the REAL money – depend on.

Perhaps we've just exposed why analytics and insightful commentary is struggling to establish a foot-hold in football…
Elsewhere, lots of response to Roy Hodgson's comments (see above). Weddhead posted much of the interview.
Rafaisthebosphorus analysed the options Rodgers has post-Sturridge and didn't like what he saw:
What will be interesting here is how Rodgers tries to get the squad to work. Having finally landed on a 'best XI' and a formation that more-or-less works for these players, he's now having to improvise again.

And whatever else Rodgers is good at, it's not improvising.

He's stuck between picking a team with the best performers, those that create the best 'team' and those that work for the opposition.

CB rotation based on 'performance' seems not to be working as well as having a more stable pairing. Putting in Flano worked for Arse against Ozil, but not against a more natural wide-man

I've had a play with some team ideas for this game, and it's not easy to put together a team that 'works', and uses our 'best' available players. And that's without trying to account for Norwich.
FirePhoenix23 forensically dissected Hodgson:
What he can't be forgiven for, and it's starting to become a recurring theme with Hodgson, is his reactions to questions which are starting to get aggresive, insulting and incrediblysnide! The comment about "better doing it now than in the summer" is just a dig at Liverpool and their fans, and it's the sort of behaviour that ill-befits a man in his position. The idea being that as long as the injury doesn't inconvenience Hodgson (and then by omission inconveniences Liverpool, the icing on his bitter and twisted cake) then he doesn't care if his player is hurt, and actually quite badly. The guy who arranges my 8-a-side games every week was more concerned when I cracked my ribs than Hodgson is about Sturridges ankle.

Imagine what sort of reaction you would have if your boss/manager/team leader/supervisor said to you when you broke your leg… at least it happened when you were on holiday and not while you were supposed to be in work.

It just goes to show that Hodgson is a piece of work and the whole of the FA are, as we know, just one huge bunch of pieces of work. No wonder they seem to be so happy with each other. They deserve each other.
Paul McCormack wondered whether there wasn't a case not just for Liverpool but for all clubs supplying England players to withdraw them in the light of the manager's apparent disregard for their well-being:
If the national manager makes clear that he doesnt give a damn about the players as long as they can turn out for England then he is not to be trusted with any player. Shouldn't all clubs and the PFA be taking hin to task over this?
Lee Mooney also described the "re-building of Liverpool" as "a delicate journey":
We're cutting costs and looking to get improved utilisation and efficiency from the players we have. In the short-term we don't have a lot of 'safety fat' to call on.

I've really enjoyed this short period at the top-end of the Premier League. After all, it's been a while. But, regression to the mean being what it is, I'd still be happy with a 6th placed finish or better. Incremental improvement from last year on the field, matched with continued transformation off it.