By Chris Rowland.
Welcome to today's daily digest, listing the day's Liverpool FC news, the latest LFC transfer news, other major football news and also providing links to the best posts on the site's debate section.
LFC News:
Daniel Sturridge could be in from the start on Sunday. When asked at his pre-match press conference on Friday whether the Reds' No.15 is 100 per cent fit and available for Barclays Premier League action this weekend, Rodgers said:
"He has certainly trained very hard this week. We've got another day to go to prepare and see where all the players are at.

"I like to give all the players every chance to show that they can be in the team. He has worked exceptionally well and, when he does that, his quality is there for everyone to see."
When questioned on whether he had any other injury concerns within the squad, Rodgers replied "Nothing at this moment".
Victor Moses claims he can score 20 goals for Liverpool this season, despite having just 21 league goals in his career so far (Daily Star).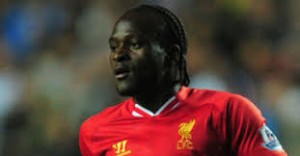 Simon Mignolet says we should focus on our own performances, rather than those from the teams around us, in the busy few weeks ahead.
"… every game in the Premier League is a tough one. It's not important to look at the opposition at this moment in time, it's still too early and we have to look at ourselves and make sure we do the right things, then we don't have to worry about what other teams are doing.

"Hull, Norwich and West Ham are three difficult games to be played and we have to make sure we're focused on ourselves."
Sunderland manager Gus Poyet pleads with on-loan Liverpool striker Fabio Borini, 22, for patience after reports in Italy suggested he wanted to a loan move to Italy before the World Cup (Daily Telegraph). 
As posted by Kinsley, Yeovil have completed the loan signing of Adam Morgan, who will sign permanently when the January window opens.
LFC Transfer Talk:
Liverpool are interested in a deal for Barcelona full-back Martin Montoya in January. Managing director Ian Ayre has been in Spain this week to open talks over a possible transfer. The Liverpool Echo said:
Montoya is out of contract next summer but the Reds are hoping a fee can be agreed to ensure he moves to Anfield at the turn of the year. Montoya is a right-back but has also played on the left for Barcelona.

The ECHO understands an agreement is not yet close with a number of top European clubs also battling to secure his services.
TalkSPORT say Liverpool will face increasing competition to land Javier Pastore as Roma and Lyon are also chasing the Paris St-Germain playmaker.
Arsenal have joined Liverpool, Manchester United and Everton in watching Dundee United youngster Ryan Gauld. The Gunners will be watching the 17-year-old Scot when he faces Kilmarnock on Friday night, says the Daily Mail.
Other Football News:
Andy Carroll will return to training at West Ham next week after a long-term foot problem which has seen him miss all of this season.
German players will get a bonus of 300,000 euros (£250,000) each if they win next year's World Cup in Brazil.
Articles Published Today:
Why Rodgers Can Be A Great Manager, by Si Steers.
Best/Most Interesting Posts Today:
With some difficult away games coming up in December, Maradoo pointed out the need to take maximum points from the other four 'winnable' games:
In the context of the season, I think it is imperative that we get three wins on the trot here for two reasons:

Firstly, the following three games are not games which I expect us to struggle in, and since we have performed with great focus against the so called 'flat-track' for nearly a year now, I want us to do the same now when it really counts. I could handle a defeat to Arsenal and a draw to Everton because of the quality of those two sides, but I simply cannot see a draw in any of the next three as satisfactory.

Secondly, with a very difficult program coming up in the four fixtures following the Hammers, the need to win the winnables and consolidate our place in the top 4 is vital.
Jeff urged caution in any assessment of Brendan Rodgers' capabilities:
At least to me, the question is not whether or not Rodgers can become a great manager the question is whether or not he will be a competent manager of a major football club. At least to me today no one can answer that question. I will acknowledge that he has done nothing to disqualify himself but on the other hand he has done nothing to prove that he is up to the job.

Optimism is a wonderful attribute but it most always be tempered with the cold harsh world of reality. Rodgers is still in the proving himself stage and the jury is still out on whether or not he is the man to lead Liverpool forward.
In another lengthy and in-depth post, Maradoo this time postulated on how JWHenry might have evaluated Rodgers and AVB before deciding on his appointment:
Henry's apparent genius might be that he assesses each situation on its merit and is able to sift through the media-hype bullshit to find the right solution for the context that is required.

In this case, we needed a brilliant man manager, who also coaches and who has the conviction of his ideals, but is also not too stubborn to learn. That is Rodgers to a tee.

It is also interesting, although of course not yet conclusive, to look at the trajectories of the two clubs, Liverpool and Spurs and see just who is on the up and who is in the mire.
Jeff put forward the argument that every victory against whatever opponent is worth the same amount and we should remember that, because making one victory worth more than another sets a dangerous precedent:
 I have long believed that it is a mistake to say that some matches are more important than others because I believe it leads teams overvalue wins against teams that only earn then three points and undervalue other opponents that cost them three points. In my world every match is simply  a question of gaining three points and it does not matter when the match is played – August or May – and it does not matter who we play if we get three points because if we accumulate enough points it will not matter how we do against are so called top 4 rivals.
Red Ed linked to a pro-Justice for the 96, anti Sun/Murdoch Guardian article by Russell Brand, which included this snippet:
We all remember the worst lies, the ones where the red tops are caught red-handed, like Hillsborough, where the Sun enthusiastically heaped more pain on the grieving people of Liverpool by claiming that innocent fans had pissed on police and rifled through the possessions of their dead fellows under the front-page headline "The Truth".
And, at the bottom of the beautifully-written article: "Russell Brand is donating his fee for this article to the Justice for the 96 campaign."