By Chris Rowland.
It's Symposium time again – and the question for our eminent thinkers and philosophers this week is "Who is your first choice centre-back pairing for Liverpool this season, and why?"
Dave Cronin: Much of this is based on speculation given how little I've seen of Toure, Sakho and Ilori as Liverpool players so far.
I'm ruling out Wisdom and Ilori as the youngest and least experienced of our centre-back options. I wouldn't seriously consider Kelly as he's never played centre-back for the first team and I suspect Coates is only still a Liverpool player because he was injured throughout the transfer window.  That leaves Agger, Sakho, Skrtel and Toure as the options.
My first choice pairing would be Toure and Sakho.  I've been a huge Agger fan for years but he underwhelmed last season and his aerial ability has been a real weak area so far this campaign. I also get the impression Agger needs to be mentally fired up for a game to perform well but isn't capable of sustaining that mentality week-in, week-out.
Skrtel, when on form and confident, can be a brilliant defender and I'd rate him as the best performing defender of all our centre-backs in the last three games.  However, his limitations on the ball are a problem in terms of how Rodgers wants us to play (assuming Rodgers hasn't significantly altered his philosophy from last season) and more so given Mignolet's weak long-range passing behind him.
When you look at the best teams in the League over the last few seasons, you get a feel for what strong centre-halves are (I thought Kompany was outstanding against Man Utd on Sunday for example).  I feel with both Agger and Skrtel that, while both are capable of putting in strong performances, they've both had the chance to prove whether they can do it consistently over a period of time and both failed to convince both individually and as a partnership.
Sakho looks like a player with the right physical attributes and mentality.  From what we've seen so far, he is strong in the air and has an excellent first touch.  He clearly needs to adapt to our League and his new teammates but that should come with time.  I also don't believe we spent all that money on him for him to be a squad player.
Toure has been a Premier League winner with two separate teams and, as such, is a player of proven quality.  In our first two League games this campaign he looked a better centre-back than we've seen at Liverpool for many years.
Toure and Sakho can both play football and both have the physical attributes and leadership qualities that could make them a top class defensive partnership.
Jamie McLaughlin: My first choice centre back pairing would be Kolo Toure and Sakho out of the centre backs we have at our disposal. For me Toure and Sakho would make an impressive partnership in the middle of the defence. They both have a tremendous amount of experience which is valuable in the centre of defence which can only help the youngsters round about them.
Liverpool are spoiled for choice in the centre of defence with Agger, Skrtel, Sakho, Toure, Ilori and Wisdom and possibly Martin Kelly all fighting for two positions. I still reckon Rodgers will select Agger and another to play alongside him in the heart of Liverpool's defence, I like Agger but he can be outmuscled at time against big physical centre forwards, whereas Toure and Sakho won't.
Sakho is a beast and when he gets a few games under his belt he will be impregnable. He is big and strong and has pace, as is Toure, but his talking and organising will be a major asset to Liverpool's defence with the loss of Carragher in the summer.
I really think Rodgers will play Sakho and Agger as his central defensive pairing because he has made Agger vice-captain and he has paid £18 million on Sakho, but I don't think they will work too well together because they are both stronger on the their left foot.
So I would pick Toure and Sakho but I think Rodgers will go for Sakho and Agger as the central defensive partnership for Liverpool.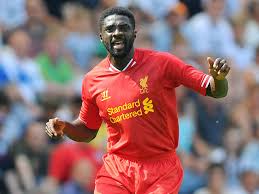 Kolo Toure – exceeding expectations?
The rest of this article is for Subscribers only.
[ttt-subscribe-article]