By Chris Rowland and Daniel Rhodes.
Welcome to today's daily digest for Subscribers, listing the day's Liverpool FC news and any transfer speculation, other PL news and also providing links to the best posts on the site's debate section.
LFC News:
Steven Gerrard says he feared striker Luis Suarez would leave the club during the summer. Asked if he thought he had played his last game with Suarez, Gerrard said: "Every day in the summer."
The Daily Star says Liverpool, Arsenal, and Lazio are monitoring 21-year-old Red Bull Salzburg and Austria Under-21 centre-back Martin Hinteregger but that Man Utd are closing in on him.
Another bit of transfer rumour – those media types really are undeterred by trifles like the transfer window being shut. This time it's the Mail Online, saying:
"Liverpool and Manchester City are among clubs to have asked about Argentina prospect Luciano Vietto.  Both clubs have been monitoring the teenager's development for over a year. The 19-year-old forward plays for Racing Club and has also been scouted by Real Madrid and Juventus.

'Vietto is the best young player in Argentina. I have received many offers from several European clubs,' said his agent Jorge Cyterszpiler. "
You can see the latest guest column by our own Assistant Editor Daniel Rhodes on the official LFC site, talking about 'the team behind the team' and the work done behind the scenes, and why much of it must be private and away from public scrutiny:
"There is no point investing so much money, time and effort in improving the small margins, if fans then expect it to be made public, just to quell any concerns they might have about team selection or tactics."
Other Football News:
Arsene Wenger is the best coach in the Premier League – at least that's what Rafa Benitez thinks. Speaking ahead of his Napoli side's Champions League clash with Arsenal this evening, Rafa said:
"Wenger is the best coach in the Premier League, then they signed good players and at this point everything is going well for them. I think he's a great manager, great person, someone that knows the league here in England, experience in Europe and always in the top four. He's doing a great job. Hopefully he can win the Champions League – but another year, not this one."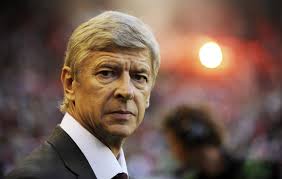 The Independent and The Times have stories on big spending for Man Utd in January. "The Glazers are thought to share Moyes's view that United's squad needs strengthening in key areas and will not baulk at spending well in excess of £100m to ensure they remain successful in the coming years."
Speaking of Man Utd, TTT favourite Henry Winter made this breathtaking statement in his Daily Telegraph article:  "Come on David Moyes, be like David Moyes. Be decisive. Be tough. Be the boss as you were at Everton. Moyes must dispel this image of him as Alex Ferguson's anointed successor, the Chosen One – or Fergie Lite to his critics."
We all thought he was being like David Moyes and being the boss he was at Everton!
The Football Association has said it will take no disciplinary action against Fernando Torres following an incident where the forward scratched Tottenham defender Jan Vertonghen on the face during Chelsea's 1-1 Premier League draw at White Hart Lane on Saturday.
"One of the match officials saw the coming together of the two players, albeit not in its entirety," the FA said on its website. "In these particular circumstances, in line with The FA's policy on when retrospective action may be taken, reviewed this summer by the game's stakeholders, no action may be taken."
I imagine they'd have taken the same lenient approach if a certain Uruguayan had done the same.
Articles Published Today:
Tactics for Beginners – No.12, by Bob Pearce and Mihail Vladimirov.
Sunderland 1 Liverpool 3: In-Depth Tactical Analysis, by Mihail Vladimirov.
Best/Most Interesting Posts Today:
Davidjb thinks "the gap between the top 6 and the rest is closing. Smaller clubs are spending money, as (I think) the Transfer Price Index demonstrated last year, and are also getting more tactically-astute managers."
Posting a link to the Transfer League Tables for the last five years, Beez said "I think this table of the Premier League's net transfer spend over the last five years is pretty remarkable".
"We're currently 6th highest spenders (behind Stoke and Villa), and behind us by £23m (so less than £5m per season on average) are Southampton."
Martin McL wondered whether the media will begin to re-evaluate Moyes' tenure at Goodison in the light of Everton's bright start:
"… at what point will the media start looking at Everton post-Moyes, lacking supposedly their best player in Fellaini, playing a better brand of football, and begin to re-evaluate him as a manager?"
And he also asked:
"Was Ferguson so good he managed to paper over the cracks of an aging weakened squad. Did he see that even he couldn't keep doing it and after winning the league jump rather than tarnish his legacy by risking what is now happening to Moyes?"
JoeP wondered "to what extent things like possession and overall domination or "performance" are just complete red herrings in football."
We've seen for the last three years Liverpool utterly dominate games but fail to convert that into points or goals, or clean sheets.

Could it simply be that two or three times on Sunday, for roughly a few seconds in each case, some world class players did something the players on the other team couldn't do, and everything else is basically irrelevant?
"Football – the quest for ever elusive meaning" is how Joe wraps up today's round-up