By Arnar Steinsson.
As a Red for almost 31 years soon, I have experienced some thrilling, sensational moments. Some of the best were witnessing a player like Robbie Fowler – and what a player! – breaking into the first team.  I can't think of many things that compare to watching him score a goal and celebrating with the pure joy he always did.
Another young player, McManaman, who seemed to skate past opponents with his speed, trickery and technical skill, brought me great pleasure until he decided to move to Real Madrid, and Michael Owen, who slotted in goal after goal which eventually earned him the Ballon d´Or.
I have been fortunate enough to follow Jamie Carragher and Steven Gerrard develop from their teens and a few years later as match winners in the greatest match I have ever seen played that night in Istanbul, bringing back old big ears for keeps, to the veterans they are today, passing on their valuable experience and leading a new generation of players . The youngest of them Raheem Sterling, Suso and Andre Wisdom. Skilful players with potential who will have learned some invaluable lessons this season. After Stevie and Jamie, the Anfield production line stalled for a while; in these times when signing top class players costs a fortune in transfer fees and wages, producing your own talent is vital financially, even before the considerations of FFP, and there's always a special bond between fans and young home-nurtured talent.
For me one of the most exciting aspects of this great club, if not the most exciting right now, is the great football Academy at Kirkby. Over the last few years, led by a great staff it has taken off like a rocket. I will start with Frank McParland.
Frank McParland: Academy Director
A local man who worked for Rafa Benitez as a scout for the first team when he was manager, McParland also worked with Sammy Lee at Bolton for a short period before coming back to Liverpool, when Benitez offered him the Academy director position. McParland has an excellent eye for talent and also a very good sense of character, essential for a man in his position. The players that aspire to play in the Academy have to have great potential, but without  character traits like a strong work ethic and willingness to learn your future trade, a player has no future at LFC. McParland has done an excellent job of shaping the Academy to its current form.
Rodolfo Borrell: Academy Technical Director and Head of Coaching
A man I would like to write a book about or read one! Benitez brought him in along with Pep Segura from La Masia, the famous Barcelona Academy, to shape the technical style of the Liverpool Academy, along with his coaching methods which have helped develop some of the best players in the world: Lionel Messi and Cesc Fabregas to name just a couple. He is held in high regard; Pep Guardiola is one of the people who have given him a lot of praise for his work. He learnt a good deal from studying and learning from his former colleague at La Masia and says he was a big influence on him as a coach and a manager. He has tremendous experience as coach for all stages of development, and he has been very successful since arriving at Liverpool as U18s coach and as U21s coach. He was promoted to his current role a few months ago.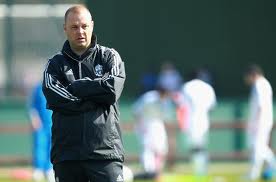 Alex Inglethorpe: U21s coach
Inglethorpe's appointment surprised me when he moved away from a very successful job as coach at Tottenham. A good relationship with Brendan Rodgers is one of the main reason for the move to Merseyside. They share the same ideology about football and player development. Like Borrell, despite his young age he has great experience of coaching and developing players at all levels and over 20 years of coaching experience, as well being manager of Exeter. Since his arrival the Academy have switched over from a 4 2 3 1 formation to a more attacking style of football in 4 1 2 3 formation like Borrell worked with at La Masia.
The rest of this article is for Subscribers only.
[ttt-subscribe-article]