By Paul Grech.
Regardless of whether he signs for Liverpool in the coming days or not, Tom Ince's story will remain a sensitive one for quite some time; that of a promising player who left the club only to go on and prove his value elsewhere. Unfortunately, whatever discussion there is on the issue will focus more on who made the mistake of letting him go than on the more critical factor: leaving Liverpool is what made him fulfil his potential.
Had he stayed, he might have had some opportunities but nothing near the regularity of play that he has experienced at Blackpool.  Just as importantly, even though he has been playing at a high level the pressure isn't the same as there is at Liverpool where a couple of indifferent performances can be enough to be marked out as someone who isn't good enough.  It is difficult for a player to grow in the spotlight of such a big club (just ask Jonjo Shelvey).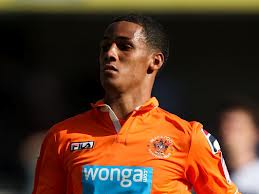 Which is the big challenge facing Liverpool. No matter how good the academy and youth set-up, it is extremely difficult to get players to the stage that they are ready to play for the first team. They need the experience of playing at a high level; to learn by making mistakes.  The difficulty is ensuring they do that before they get to the first team.
The received wisdom, at least in England, is to send players out on loan to gain this experience.  Historically however, Liverpool have been quite reticent in sending players out on loan and with good reason.  For all that it is portrayed as an easy option for players to gain match practice, it isn't.  Would a player benefit by spending half a season with a team that plays direct football? Is it good for a player to play in a division where he's constantly being kicked off the park?  Or going somewhere where the manager simply sees him as additional padding for his squad? That's without mentioning the not so trivial matter of being coached by people who aren't within Liverpool's reach which means that the club has not control over what the players are being taught.
These factors (partially) explain why foreign coaches preach of the benefits of having a second team playing within the league set-up.
Yet that will never happen in England, at least not in the format popular in Spain, which means that Liverpool will have to try and work around it.  And which also means that, for all its problems, Liverpool will have to look at sending players on loan but do so in an intelligent manner.
It is something that Tottenham, from whom the recently appointed U21 coach Alex Inglethorpe hails, have been actively doing.  For this to work, however, Liverpool need to identify clubs who like playing with the ball at players' feet and who are as high up the league structure as possible.  Attaining such a balance is not easy yet neither is it impossible.  More importantly it is crucial if Liverpool want to ensure that the promising players they have get the best shot at fulfilling their potential.
Who Would Benefit From Going On Loan?
Jon Flanagan
Thanks also to the interaction with Brendan Rodgers that was highlighted on Being Liverpool, Flanagan is increasingly being perceived as a traditional full back who is very good at defending but not at going forward with the ball. Yet whilst his strength lies in his defending, Flanagan is a player who has visibly improved with every set-back or difficulty he's faced.  Even so, with an ill-timed injury having seen Andre Wisdom take the spot on the first team when this was available, he needs to be playing more regularly at a higher level, especially since his presence means that he's blocking the path to the U21 for Ryan McLaughlin
Jack Robinson
When Stewart Downing is played at left-back instead of you, then it is clear that you won't be getting that many opportunities.  Yet Jack Robinson remains a player in whom many at Liverpool have great hope.  Certainly, he did extremely well when played in the unfortunate home defeat to Udinese which shows that he has the potential to push on.  At this stage in his career, however, what he needs is to be playing to help develop how he manages his game.
Stephen Sama
Whilst his former partner in the U21s Andre Wisdom got his senior opportunity at right-back, there is little space for Sama to make the step up, especially with four internationals vying to play at the heart of Liverpool's defence.  Having made massive steps forward since joining as a youth player, Sama now needs to move to the next level to keep on his progression.
Suso
Of all the players on this list, Suso might be the most surprising inclusion.  He has after all made a number of appearances for Liverpool without looking out of place (and impressing on a number of occasions).  Yet, for all the positivity surrounding his performances, it is clear that he needs to mature in his decision making and that maturity will only come with playing.  With the possible arrivals earmarked for January, opportunities at Liverpool should be more limited so it would be best to find somewhere else for him to get that experience.
Kristian Adorjan
The talented Hungarian has barely gotten close to the first team and if that were to continue it is possible that his progress will stagnate.
Michael Ngoo
Having started the season so strongly, many were surprised that the tall striker didn't get an opportunity at first team level.  Yet, even though he has talent and has progressed this season, there are too many rough edges in his play.  Like all others, although the gap with the first team is too wide for him, he needs to make a step up to show whether he is worth persisting with.
Paul Grech can be found on Twitter (http://www.twitter.com/paul_grech) as well as writing about the development of young players at Blueprint for Football (http://www.blueprintforfootball.com)