By Bob Pearce.
Our series on 'The First Time I Ever Saw The Reds' continues with a twist, as Bob recalls when he took his son Tom to see his first match at Anfield.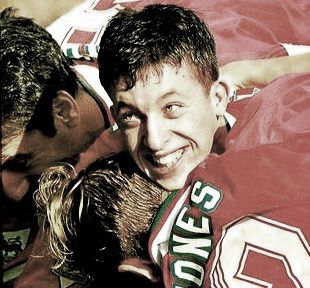 Ruddock, Fowler, and a Goal or Two
Your first visit to Anfield. It is a pilgrimage. A visit to the holy land. A rite of passage. An initiation into the tribe. For Tom, that day came at the age of 7.
I vaguely remember you asking whether it was something I'd like to do, and having said yes, at that time I don't think I had any idea that it was difficult to get hold of tickets, assuming there were enough for everyone who wanted to go.
I can remember getting much more excited about tickets on other occasions, once I knew what a trip to watch Liverpool meant. I think it may be fair to say that while I certainly supported Liverpool prior to making that first trip, it hadn't quite taken hold at this point.
Thinking about the game as Saturday gets nearer. Anticipating who and what you will see.
Neil Ruddock, Robbie Fowler, and a goal or two.
Saturday 8th October 1994. Liverpool v. Aston Villa. Roy Evans is in his first full season. This is a rejuvenated Liverpool team playing an exciting and entertaining style of football.
Walking up the streets towards the ground. Seeing more and more fans. A stream joining a river of red all making our way towards Anfield.
I remember thinking Anfield was so much bigger than I thought it would be. I remember walking to the ground and the corner of the stadium coming into view over the houses.
The rest of this article is for Subscribers only.
[ttt-subscribe-article]