By Simon Steers.
A follow-up piece to PR & Communications at Liverpool FC; looking at why the racism debate during the Suarez row failed to address the real issues; and how Liverpool need to 'change the conversation' in the media so they become an ally, not an enemy.
Another week, another negative headline about Liverpool Football Club. This time it was the Daily Star that decided an innocent exchange between friends on Twitter was headline news. Whilst Dan Pacheco's 'negrito' tweet to Glen Johnson was perhaps ill advised, it also provided the context in which the word can be used between friends.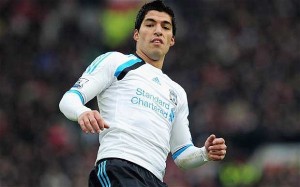 What the media in this country failed to do during the Suarez/Evra row was to separate out ideological racism v. cultural nuance. They took a one-size-fits-all view to the issue which failed on any level to address racism in football, and only succeeded in making the issue into a political football and a soap box for self-publicising individuals and groups.
I don't doubt that in pockets of this country racism does exist, and in pockets of the footballing community too. But to suggest it is an ideological problem on the scale that has been reported in Poland and Ukraine is totally irresponsible. The media outrage to the Suarez row was so utterly out of context and proportion, it has led to the two issues being positioned as acts of 'racism' when there is absolutely no comparison.
This post is for Subscribers only. 
[ttt-subscribe-article]