by Alexander Tate
Why do I bother to get up at 2 a.m. to watch a game at the weekend, or 5 a.m. during the week, when I've got such a long day of work ahead?
Why do I bother to read all about it when so much of it is incorrect, biased or founded in something less than hatred but high in ignorance?
Why do I bother to buy the shirt when I only wear it for the match? I'm too old to wear it at any other times, unlike my friend Clint. In the five years I've known him he's only not worn Liverpool colours twice, once at a wedding and once dressed as Fred Flintstone for New Year's Eve.
Why do I bother thinking that, with 15 minutes to go and 2-0 up, I can please my daughter by letting her watch Dora the Explorer before taking her to daycare, and upon my return find we've lost 3-2?
It's not a question that is difficult to answer. I am a supporter. All the time, not just when we are winning. Not just when the kick off time suits. Not just when there's a league position to fight for. But all the time. Including those when it is a 3.30 a.m kick off at Stoke in their dimly lit Britannia Stadium and I go in to the city to watch it in a bar on the Mall where there's no commentary only duff-duff music, and my companions are the drunk and the disorderly, and Zed from Police Academy.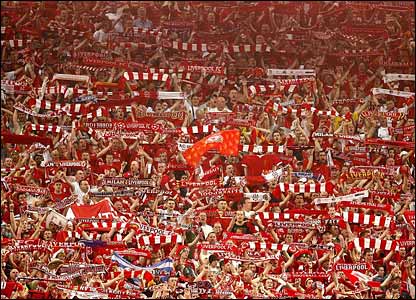 Subscribe now to read the rest of Alex's thoughts on what it means to be a Liverpool supporter
[ttt-subscribe-article]