Perhaps a problem with any temporary managerial appointment is that even when it's made permanent, it doesn't feel as secure as it would if someone had been the sole target, headhunted especially for the task. There's always a sense of second choice, hanging in the air.
I have never for one moment felt Kenny Dalglish would make a poor Liverpool manager; he understands too much about too many aspects of the job (particularly at a club with immense expectations), not to mention about this particular club and city as a whole, to make certain basic errors. It's why he was a logical choice when Roy Hodgson was as out of his depth as the sunken Titanic.
The question has always been: just how good can Kenny make Liverpool this time around?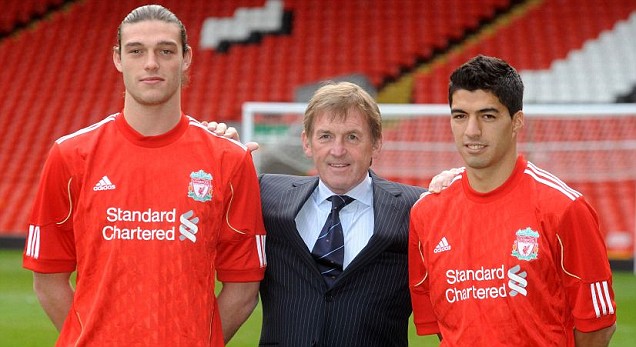 At first it was about stopping a rot, and in general he has done that, first with improved league form, and now with two cup finals. But it's not quite conclusive; with the cup runs has come disappointing league form. Which way will it go next season? – will the cup performances translate to the league, or are there deeper problems?
As fans, we look to any manager's past history and simply expect them to repeat it. When Gérard Houllier arrived, we expected him to repeat the technical work with France that saw him given a World Cup winners' medal, but despite some good seasons, it never got quite that good. With Benítez, we expected Valencia 2.0, but repeating their incredible league success was just beyond the Spaniard, even if two hitherto unimaginable Champions League finals were reached.
But the circumstances are always different between one job and another. Anyone who wants to transplant the great Pep Guardiola into their own project will not get every ounce of Barcelona's DNA.
With Dalglish, the history is more distant. What he did in the late '80s – and also the mid-'90s at Blackburn – remain special achievements. Even then, though, they come with caveats: Liverpool had reached a quite incredible five European Cup finals in the nine seasons before he took charge (winning four). He didn't have to build the club up. It was there, ready.
And at Blackburn he had millions to spend – although with inflation taken into account, he simply brought the cost of the XI up to roughly the amount that the reigning champions Manchester United had spent when assembling their title-winning sides. And before he stepped down, he had matched them.
But looking back, what Kenny did at Liverpool was in many ways akin to Guardiola's achievements at Barcelona: take a very successful side that had won European Cups and make them even better. Of course, there was no European football for English teams from the moment Dalglish took charge (in the wake of Heysel), so his 1987/88 side was only a domestic force. All the same, the football was often quite stunning, and new records were set.
The majority of this post is for Subscribers only.
[ttt-subscribe-article]