By Paul Tomkins.
An angry broadsheet journalist recently emailed me to say that my "hatred of newspapers is beyond a joke". Yes, I hate lazy reporting, opinion pieces inflated with hot air, and assertions that go against the facts. And yes, there's plenty to despise about tabloid newspapers, and the sickening way they go about their business.
But you only have to check the number of journalists I follow on Twitter – and believe me, I don't waste time with those whose work I don't respect – to see that for someone who 'hates' newspapers to a point that's 'beyond a joke', I actually quite like a lot of what they have to say. Charlie Brooker criticises television and newspapers, yet still makes TV shows and writes columns. I don't think that makes him a hypocrite.
For a number of years, the point of my writing (and subsequently, this site as a whole) has been to counter what I believe to be poor newspaper and media reporting. 'Interesting' writing that is factually incorrect is, in my eyes, worthless; or, worse than that, potentially dangerous. We all make mistakes, but readers have a right to expect some research.
The aim of this new weekly feature, pulled together by Chris Rowland and for subscribers only, is to pull apart arguments held together with desiccated Blu-Tack, but also to praise those in the media who have been talking a lot of sense. At TTT, we get very excited by good journalism, possibly because, with the pressure on newspapers to get website hits (as circulations plummet), it's much rarer than in the golden era.
Subscribe to read on.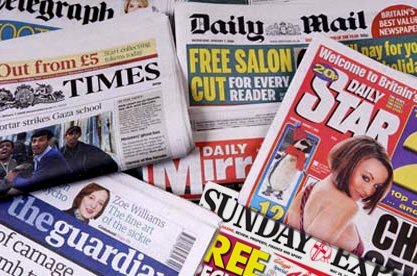 [ttt-subscribe-article]