Some phrases you may have heard in the last few years, or even possibly the last few weeks: Andre Villas Boas is too young; Alex Ferguson is too old; Arsene Wenger is too stubborn; Rafa Benítez is too tactical; Harry Redknapp is not tactical enough; Fabio Capello is too foreign; Jose Mourinho is too egotistical; Roberto Mancini is too cautious; Roberto Martinez is too nice; and Stuart Pearce must have some photos of senior FA officials in compromising situations.
Every manager has his 'thing'. When results aren't as hoped, the 'thing' is to blame. Of course, the 'thing' may be real, or it may be imagined. (Of course, some managers have several 'things'.)
It seems that Kenny Dalglish's 'thing' is that he's too out of touch. It was not a problem when reviving Liverpool last season, and it was not a problem in winning a trophy at Wembley last month. And it doesn't have seemed to have been a problem in beating Everton 3-0, and reaching the FA Cup semi-final.
Criticism
There's a pervading view that Kenny Dalglish is immune to proper criticism, as one of the club's undoubted legends. I've recently been accused of going far easier on Kenny than I had on Roy Hodgson, although my view would still be that I judge on merit. (People are very quick, and very wrong, to suggest that Dalglish's record at Liverpool is comparable to Hodgson's. If you stick to the facts, it's not.)
And while the run of league form going into the Everton game was pretty much as it was under Hodgson, the difference is that under Hodgson that was all we had to go on; there was no good start, no trophy lifted, no vanquishing of Manchester United (twice), Arsenal, Everton (twice), Manchester City (twice) or Chelsea (three times). There wasn't even anything like the recent defeat to Arsenal, where the opposition admitted Liverpool had been the better team.
Aside from victory over Chelsea, there was just the bottom half of the table, plus home defeats to Blackpool and Northampton.
Any criticism of Kenny I do make can still end up with people telling me I went far easier on Benítez – whom I apparently I only ever agreed with, and whose every signing filled me with joy (which doesn't explain the nightmares Philipp Degen gave me).
Again, I feel I judge on merit, and Liverpool, perhaps understandably, aren't quite yet back at the level they were for five of the Spaniard's six seasons which, for me, were easily the best since a certain Scottish manager was in charge two decades earlier.
The rest of this post is for Subscribers only.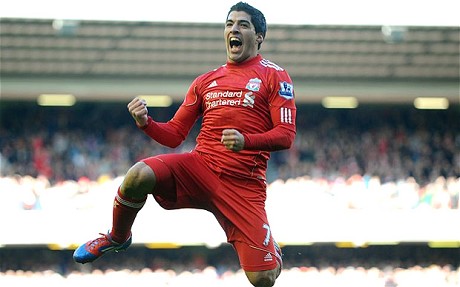 [ttt-subscribe-article]