By Simon Steers
After a gut-wrenching loss against a side fighting relegation where you throw away a two goal lead, it is very difficult to search for the positive. It is inexplicable how we could have dominated the game for such large periods, managed to score two goals but implode in the last 15 minutes. There has to be a collective responsibility; it wasn't the fault of one player or the manager in isolation.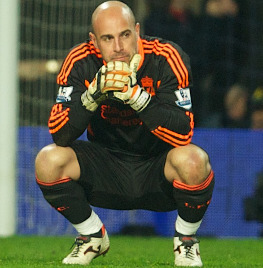 I have written on this site before about mentality and confidence. Against QPR it felt as though we lost concentration. We had some experienced players on the pitch but we ended up making basic errors that cost us the game. We need to find a way of developing a stronger mentality in the league. We do not react well to setbacks in a game, we tend to become anxious and lose belief.
We do have some good players at the club, who are all individually capable of good performances. But it hasn't clicked collectively in the league this season. We haven't found the right chemistry or formula to consistently get the best out of our new signings. There has been a lot of criticism of Carroll, Downing and Henderson but all three have not been helped by the fact that a system is evolving.
We have to try and find the right formula to get the best out of each player; if there was one criticism I would make of Dalglish this season, it would be there has been too many square pegs in round holes at times, the classic example being Henderson, who most observers feel is a much better player when deployed in a central attacking role.
The issue many supporters have is that this is now becoming repetitive. It seems to be the same issues with each setback. But there has to be a reason that Dalglish persists. It appears that we still lack quality in certain areas, especially in midfield. Of course we miss the drive and dynamism of a Gerrard in his prime, and Lucas offers us a top class option in DM, but I'd love to see a Ya Ya Toure style of player at the club.
The rest of this post is for subscribers only
[ttt-subscribe-article]