It's almost a cliché that the Christmas period shapes how a season unfolds. Those at the top at New Year usually win the league, those in the relegation spots usually get relegated etc etc. With games coming thick and fast whilst the rest of the country is wedged and bloated on the settee and either on holiday or recently unemployed (happy austere Christmas everybody!), there are crucial points to be won and lost during the feast of festive football. And by the time the hectic period is over, the managers have stopped complaining about too many matches and the commentators have started spouting clichés about the 'magic' of the FA Cup 3rd round, the league programme will be into its second half.
We've had several significant Christmases over the years, so I thought I'd delve into Christmases past and see what they told us about what was to unfold later that season.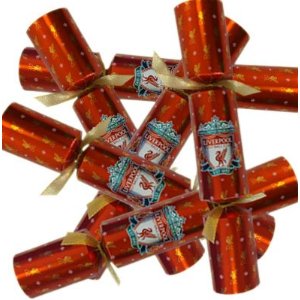 Boxing Day was always a traditional 'go to' match, with above-average attendances just expected as a matter of course. Not least because the Boxing Day match gets you out of the house and provides respite from the aforesaid settee and enforced jollity, often with people who don't generally make you very jolly. Besides, you didn't have to worry about having a ticket to go the match back then, you just got up and you and your mates decided to go.
For any managers, players or fans complaining about too much football over the holiday, spare a thought for the workhorses of the 1986/7 season. Partly because of how the dates fell in relation to a normal weekend fixture programme, there no fewer than four league games in nine days over the holiday period, something that has happened occasionally. We began on Boxing Day at Anfield against Manchester United, before they were any good. They were good enough to beat us 1-0 that day however with a late Norman Whiteside goal, their first away win of the season under their not-yet-purple-nosed new manager. The very next day we went to Hillsborough and won 1-0 with a Rush goal. New Year's Day and we were off to Forest for a 1-1 draw with a late equaliser, again by Rush, then on Jan 3rd another 1-0 win, this time against West Ham at home, came courtesy of a Steve McMahon goal. We finished the season a distant second behind the neighbouring bitters and lost the League Cup Final 1-2 against Arsenal (the first game we lost that Rush scored in), but won the big one, the one that mattered, the mighty inaugural Screen Sports Super Cup, beating Everton home and away in the final.
If you'd like a better Boxing Day against United, try 1978, when we whacked them 3-0 at the Big Top of Self-Delusion thanks to goals from Ray Kennedy, Jimmy Case and David Fairclough. We went on to win the league that season, as normal, with United ninth, Arsenal seventh, Spurs 11th, City 15th and Chelsea relegated!
Only subscribers can read the rest of this post
[ttt-subscribe-article]