Liverpool are on a run, unbeaten in eight, finally keeping clean sheets again, and winning matches away from home. But Liverpool are also failing to win games at Anfield, particularly against sides who should not be taking a point back on the bus.
Swansea aside, Liverpool are passing the ball nicely, and creating loads of chances; and even at the weekend, when well below par, the Reds came close on numerous occasions. And yet Liverpool continue to drop points. Some of the new signings have settled instantly, others are failing to impose themselves. Some things are working, others are not.
We're doing miles better than we were this time last year (particularly in terms of general performances), but not as good as we were in the first five months of Kenny's second stint. We took three strides forward in January, but arguably one back since the summer, albeit without Gerrard for most of either of those two spells.
Players who came to life under Dalglish – Maxi and Kuyt in particular, both of whom were incredibly prolific in the second half of last season – have been replaced with (thus far) expensive English under-performers on either flank (although booing them, as a minority of match-goers do, is not the solution; however, Lucas shows that you can come through it).
Suarez and Carroll is now working very nicely away from home, where there's more space, and where hold-up play from centre-forwards is arguably more important for onrushing midfielders (and to help support each other), but at Anfield, where it's easier to commit more men forward, the dynamics appear wrong. Teams sit deeper, so Carroll doesn't need to hold the ball up in quite the same way; instead, crosses get pinged in on a too frequent basis, and even though he won most against Swansea, they led to nothing. Other weeks, too many long balls have been hit in his direction.
Carroll missed a great chance early on in the Swansea game, and had that gone in, he might have gone on to get a hat-trick; as it was, his connection with that chance was sweet, but the direction a fraction off in hitting the bar. (To coin a new phrase, one of those that if you scuff, you might not fluff…) Had the Reds converted even 50% of their gilt-edged chances, no-one would be complaining.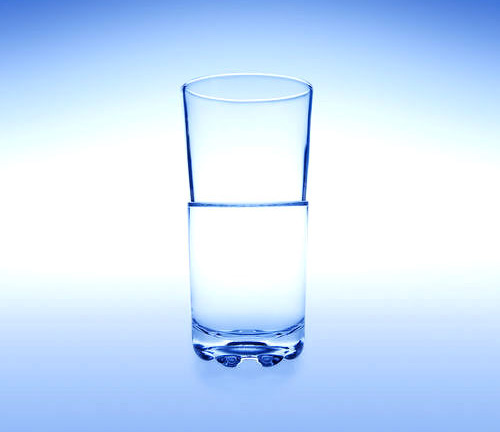 So, is our glass half empty, or half full? Clearly it's not empty (as it was a year ago), and clearly it's not full, either. But when the liquid hovers around the halfway point, tempers fray and faults get magnified. And as things get heated, which criticisms are valid, and which ones wide of the mark?
What follows – which is the majority of this article – is for Subscribers only.
[ttt-subscribe-article]