One step forward, two steps back. That's how the Wigan result was explained to me on Twitter. Four wins in a row, and suddenly a draw – courtesy of a ludicrously offside goal – becomes a greater number of steps back than the clear forward momentum of recent weeks.
Liverpool won just over a point per game under Roy Hodgson. Under Dalglish, even after this setback, it remains two points per game; top four form, if the starting position hadn't been 13th. Hodgson's goal difference was never in the positive, and ended at minus three; Dalglish's is plus six.
Without the injured Gerrard, Agger, Carroll, Shelvey and Cole, and with Meireles vomiting at half-time, the 1st-team squad – which had been thinned by the greedy Gillett and Hicks – was fairly decimated, particularly in terms of attacking/passing talent; same old story with international week, in that sense.
(From Zaid on TTT Wigan discussion thead: "A wonderful statistic on the best team in the world right now, Barcelona. Before last night, they had only won six out of their last 19 games after international matches, winning 49% of the available points, compared to their normal rate of 81%." Last night they failed to win, yet again, after an international break.)
It wasn't a classic game at Anfield, but both teams looked to play the ball around on the deck and work openings. On two occasions Luis Suarez was within inches of a goal on his first start since early December, and with fitness he can only get sharper.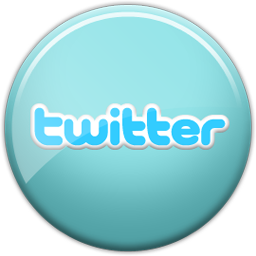 My dealings on Twitter of late reminded me why I set up this site, and why I gave up on public fora several years ago. I don't really want to come into contact with the clinically stupid on a daily basis.
I only ever use the application Tweetdeck for Twitter, which allows me to see the messages of those I follow in the first column, anyone mentioning my username in the middle column – so, comments aimed at me, or referring to me – and direct messages (from those I follow) in the final column.
The first column is like my dream forum: people like Jonathan Wilson, Gabriele Marcotti, Sid Lowe, Tor-Kristian Karlsen, 'Zonal Marking'; plus friends and interesting thinkers/celebs/personalities; and obviously writers on the game from around the world, and all the very best Liverpool writers and bloggers. It's brilliant.
The middle column is usually some interesting messages lost amidst a seas of nonsense, abuse and spam. Wading through to find the gems is often a depressing experience, because I have to encounter the kind of people I'd avoid in real life. (At times, if Twitter was a bus, I'd be sitting next to, behind and in front of the nutters.)
Each week I lose count of the times people tell me that Lucas is shit, even after games in which he won all of his tackles and had a 90% pass completion rate, including passes in all directions.
I appreciate that I may have come across as a miserable, moaning bastard during the Hodgson Administration (I was), but this was because standards had fallen way below what was acceptable, in terms of style of play, results and attitude. But to me, people like Lucas and Kuyt, despite not being perfect (and not exempt from having really bad games), are good enough for Liverpool on the whole; someone like Konchesky never was. Whether or not someone better comes along, Dalglish is good enough for Liverpool; Hodgson, with that kind of approach, wasn't. (This excellent piece in today's Independent sums it up perfectly.)
So I don't want to hear excessive moaning when we've won four and drawn two of the last six league games, and done so by looking to play in a way acceptable to the traditions and expectations of the club. You'll have off days and poor displays, but if these are the exception, that's fine by me. Twitter can bring home how daft people can be after an excellent month, where we've had more away wins in three games than Hodgson managed in 10.
Twits and Twats
The whole Twitter experience can be overwhelming, in terms of information being sent your way, and people tugging at your sleeve for time and attention. [Edit: I should add here that I now I have 27,000 followers, and have found it an increasing overload on my senses since I first began tweeting 18 months ago.]
While I don't blame people for asking, there's also all the countless 'can you reTweet my blog?' requests (I used to do that sight – or should that be site? – unseen, but inadvertently reTweeted a racist, so either I now read a lot of material, or I politely ignore them, and feel like a meanie.) If you reTweet something that is interesting but not necessarily your viewpoint, people treat it as if you wrote it, and that leads to confusion too.
Then there are the messages from the people who think that you're ignoring them because you've not responded, and who go all 'Stan' on you. In amongst all this, rational debate can seem a long way away. At times during games, or moments of high drama (new signing, manager sacking, etc), I can get over 100 messages a minute, and some people will suddenly flip on me if I've 'ignored' them. This is the culture of the modern internet fan; I want it now, and I want it for free.
In the excellent Charlie Brooker's "How TV Ruined Your Life", he recently showed a clip from an MTV series of an American teen screaming at her mum "you've ruined my life!" because she'd just given her a $67,000 car as a birthday present at the wrong time. "You were supposed to give it at my party! I hate you!". Suddenly America's gun laws made sense to me. While the world at large is not sickeningly rich and spoilt, there's still a large sense of entitlement out there.
Perhaps more than anything else, I get a lot of very angry messages because I charge subscribers to read some of my work. Of course, these messages are never from subscribers.
(Current poll has 68% of those who have voted saying £3.50 a month is 'outstanding value for money', 25% saying it's 'very good value', and no-one at all saying anything worse that it's 'good value for money'. Some ex-subscribers may beg to differ, but the site loses only a very small proportion of those who sign up, and only five people have needed to be banned in 18 months.)
Perhaps I shouldn't have to justify myself, but it doesn't hurt to point out why I charge, just to correct some of the bullshit that gets written about me. (And if Twitter is exceptional at one thing, it's spreading rumours.)
I had to give up my career as a designer at the Guardian when, in late 1999, I was diagnosed with Myalgic Encephalomyelitis. In the late '90s I was a season ticket holder at Anfield, and for a couple of years, working it around playing football semi-professionally. I haven't kicked a ball since early 2000, when, in denial, I tried to convince myself I was not actually ill, and failed miserably.
Whilst entitled to benefits at the time, I instead tried to work as a freelance designer; at home, at my own pace, but without much luck. I also started writing for an independent fan site in late 2000. When, in May 2001, readers made me aware of concerns about how the site was run, and large sums of money they'd invested in it only to never seen the money again, I quit (the money was then repaid to those individuals, after I brought it to public attention), and began sending my work to various other sites instead, including Red and White Kop (RAWK) at the time of its creation.
Before I self-published my first book in 2005, I never made a single penny from writing about Liverpool; hundreds upon hundreds of articles, and nothing – just for the love of writing and the love of Liverpool FC. It never occurred to me it would one day be my living. Had I not fallen ill, I'd probably still be a designer, writing for free, as a hobby.
I began writing for the official Liverpool site in 2005, after they approached me, and for the first couple of years that too was unpaid, but with the ability to plug my books. (Anyone who writes books will know that they are not very profitable – unless you're some vacuous celeb – and therefore, with advertising not at all cost effective for most publications, your only recourse is to 'plug'.)
While the set-up with the official site was more than fine by me, and in later years I gratefully received a small fee, the plugging of my books also angered a lot of people. But as I've mentioned before, when Liverpool were in a slump, book sales plummeted; no matter how good the book was, no-one wanted to know.
The final straw was when Liverpool lost to Aston Villa at the start of last season; I sold one copy that week. That netted me £4.95 from the wholesaler, but of course, I'd paid to print and courier the books, before even factoring in the money it costs to live and work in the six months while you're writing it. I was miserable because the Reds had lost two of the first three league games, and now I was earning less in a week what those on minimum wage earn in an hour. (Yes, I'd had weeks where I earned a hell of a lot more than those on minimum wage would, but overall, with such unpredictable rewards, it was not a good way to earn a living with health problems.)
It was then that Anu of Digital Query suggested launching a subscriber site, and offered to build it for free, and only receive payment if it was a success. I was sceptical, but he delivered the goods within a week. And I haven't looked back since.
But why is there such bitterness and hostility towards me for earning a living this way? I'm not conning anyone; there is nothing beyond the paywall other than my opinion and analysis, and the opinion and analysis of other subscribers and contributors – I'm not promising that you'll get insider info, hot news, or anything else I cannot deliver on.
I've had a lot of enquiries from other bloggers and writers about how the set-up has been a success, and all I know is that I've worked hard to build up a readership during more than a decade – probably around 1,000 articles in that time, and nine books since 2005.
If people don't like my stuff, that's entirely understandable and totally acceptable. I don't even like some of my own work, looking back, and I wrote it. What I don't quite get, however, are the angry messages, often from people who don't want to read what I write anyway. (I also get angry messages about the length of my articles, from people who don't like me or my stuff; as if writing more than 400 words offends them.)
This week, a lot of people told me stuff like "journalists don't charge readers for their work", or how these random Tweeps – non-writers (often non-spellers) – don't charge for their thoughts. It's the kind of stuff I get all the time, but it came to a head this week.
Some are now calling me a conman, simply because I charge; and yet a service is delivered to excellent levels of customer satisfaction, to people who are interested in what I write. I wouldn't say that it hurts my feelings so much as damages my reputation in the eyes of those who don't know anything else about me; and as a writer, reputation – words – is all I am to readers and potential readers. I may well be too precious about my reputation, but it's very important to me.
Somehow, writing about your club for profit is viewed as unseemly, even though this is the first time I've made more than a basic living in more than a decade, and I'm almost 40. (One sniper said on Thursday that he 'hoped the old man had a heart attack' as a result of the abuse; it took a while to realise he meant me!)
But there's just a general rage about people being asked to pay for content on the internet. It's bizarre. All I'd say is that if you can't afford £3.50 a month, I try to make some of the articles free; and if you can, and are happy to pay to support my work and the community (I now pay other writers for their time and efforts), great. If not, I don't need any new subscribers, so there's really no harm done. You don't have to subscribe, and you don't have to read my work. It's your choice.
Anyway, to cut a long story short(er), I was going to try and explain on Twitter why I'm deleting the '@/Mentions' column. But attempting to get a nuanced point across in 140 characters is not easy, and is even tougher when some of the recipients reply before they think (others just pound the keyboard with their foreheads and dribble over the keys).
This will of course paint me as aloof and arrogant [oh look, it has!], but hey ho. I'll lose out in some ways, as I'll miss the chance to read some of your informative messages, but I'll save a lot of precious mental energy by not having to sift through the detritus in a large rubbish tip to find the gems. I know I've overreacted with people on Twitter on a couple of occasions, and therefore I'm no saint, but this aspect of it is just not for me. In last month's Word magazine, Mike Skinner of the Streets said that he only uses Twitter for posting links to his blog now, as he was sick of the "playground bullying", and I can empathise. It's just a steady drip, drip, drip of antagonism.
Shanklyboy
Finally, I'd just like to pay tribute to Ray Osbourne, aka Shanklyboy on RAWK, who tragically died last month, well before his time. Ray was one of those brilliant, enlightened fans who worked hard to save the club last summer (via Save LFC). He was one of my most cherished readers; the kind of person I was extremely proud to have following my work, and whose own opinion on RAWK was one of the very few I sought out. Donations to his family's charity of choice can be made here.