A detailed study of Premier League managerial performance in relation to time spent at a club. By Lindsay Bell, with additional comments and editing by Paul Tomkins, and utilising data from "Pay As You Play: The True Price of Success in the Premier League Era"
While the Beatles may have sang that "All You Need Is Love", it seems the LMA prefer the Beautiful South's "Need A Little Time".
As the rewards of success and the costs of failure have grown exponentially, then so the pressure on chairmen and boards to appoint the right man and gain immediate success has become greater.
The average Premier League manager's reign is now 3.39 seasons, but when you remove Ferguson, Wenger and Moyes (the three longest serving managers who are far above the average) this figure drops to an average of just 1.1 seasons for the other 17.
This has led to one of football's most regularly expressed and readily accepted truisms, namely that clubs are too quick to dispense with managers who, with additional time, would be able to get it right in the end.
Jonathan Wilson discussed the issue in this recent Guardian piece.
It's a commonplace of punditry when discussing whether a manager should be allowed more time before being sacked to point out that the two longest-serving managers in the Premier League are Sir Alex Ferguson and Arsène Wenger and to conclude that stability brings success. Of course the opposite is also true, that success brings stability and, while Manchester United's board showed great patience to Ferguson early in his career, and the Arsenal board are showing great patience to Wenger now, essentially both have stayed in their jobs for as long as they have because they keep winning things. And there are counter examples: José Mourinho has made a habit of club-hopping with significant success, while the great Bela Guttmann declared early in his career that "the third season is fatal" and made sure never to stay long enough anywhere to put his theory to the test.
The argument rests on the premise that a new manager takes time to implement his own ideas, to put his own stamp on a side or to simply clear out the deadwood of his predecessor and bring in the players he wants and who suit his preferred style or system.
It was an argument vehemently made by the allies of Roy Hodgson. But does the data back it up?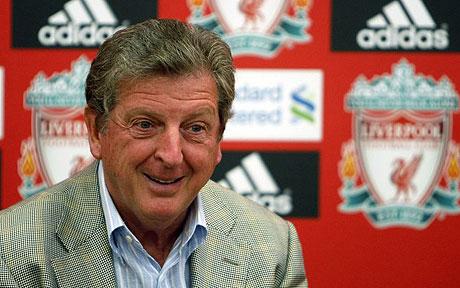 This post is for Subscribers only.
[ttt-subscribe-article]