By Graeme Riley. After the long winter hibernation, the Europa League commences again with the round of 32. The teams who have reached this stage have either progressed through the group stage (24 teams) or were relegated from the Champions League (8 teams) as they could only finish third in their respective group.
Liverpool have been drawn against Sparta Prague, a team who we have never met before in European competition and indeed we have only once before met a team from the same country – Slovan Liberec in the UEFA Cup Second Round in late 2000. Could this be a good sign, since Liverpool went on to win that competition, and qualify for the Champions League in a storming finish to the league season?
Club formation and history
Sparta were founded in November 1893, making them one of the oldest clubs in Central Europe. Football was a strange affair; a game consisted of 3 thirds and the first team to score 3 goals was declared the winner, so even a 2-0 result was classed as a drawn match.
In the first Bohemian (Czechoslovakia was not created until the end of the First World War) championship which took place in 1896, only 4 teams took part. In the second match of the series Sparta defeated perennial rivals Slavia, only for the referee to disallow the sole goal of the game after the game had finished. Sparta pulled out of the competition in protest.
The club originally played in black and white stripes, but changed this to same colours as Arsenal – redcurrant – following a visit to London by the club president in 1906.
Sparta won the first of their 24 Czechoslovak titles in 1912, and their first cup win was in 1909. They have enjoyed two particularly successful periods; during the 1930s they won 4 league titles and provided the majority of the national team together with arch-rivals Slavia. The second period was the late 1980s and early 1990s, when they won 8 of the last 10 championships before the break up of the country into the separate states of Slovakia and the Czech Republic.
After the split, Sparta dominated Czech football like never before, winning 11 of the 17 titles to date.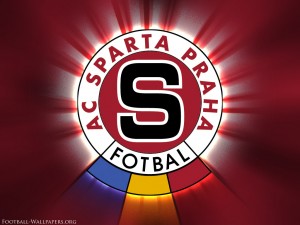 The rest of this post and the match discussion is for Subscribers only.
[ttt-subscribe-article]