By Andrew Beasley ('Beezdog'), with thanks to @bojochris for providing the bulk of the statistics
No doubt you've probably had similar conversations to me lately.
Me: "Good to see Liverpool have signed a decent striker, he's scored over 100 goals for Ajax"
Others: "Isn't he that cheat from the World Cup? Who bit someone? And besides, the Dutch league's crap".
Me: *sigh*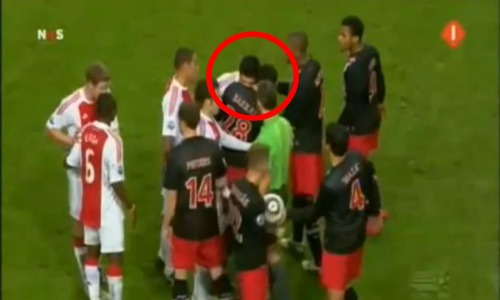 Whilst the above issues are true and relevant to varying degrees, how much do any of us really know about Suárez? After all the Dutch league isn't as widely televised as some overseas football, so I thought I'd take a look at his stats.
During his career in league football, Suárez has 102 goals in 168 appearances for Nacional (Uruguay), Gronigen and Ajax (Holland) plus of course Liverpool. As well as this, he was the Dutch league's player of the year in 2009-10, and picked up a couple of man-of-the-match awards at the last World Cup (though presumably not for the game with Ghana). On the face of it, he comes with a good pedigree.
I have obtained a breakdown of his goals – foot used, area of pitch scored from, and more – for the last two-and-a-half seasons with Ajax, so will be focussing upon this period.
This post is for Subscribers only.
[ttt-subscribe-article]