By Dan Kennett. Following on from the previous review after 13 games this article aims to put Liverpool's performance in the first half of the 2010/11 season into context with the history of the Premier League.  Halfway is a fair point for extensive analysis as apart from postponements, clubs have played each other once.
As well as looking at the league tables across the Premier League area courtesy of www.statto.com this article also utilises the Pay As You Play TPI database.  It also attempts to quantify the oft repeated claims that 2010/11 is an "unusual season" with a "condensed" or "tight" league table.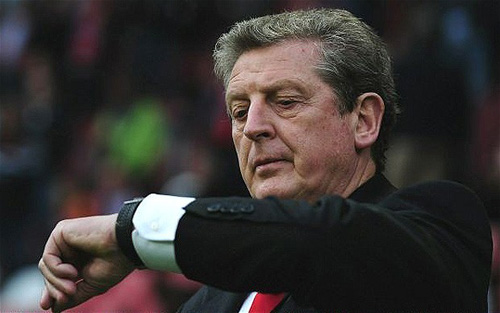 Part One: LFC current season performance versus historical Premier League performance
There's been a lot of coverage of this in recent days (e.g. lowest points total going into the New Year since 1953/54 relegation season), not least from the Liverpool Echo and Liverpool Daily Post so I don't want to spend too much time going over this again. At the halfway stage, Liverpool has set a host of unwanted records:
Lowest points total =25 (previous was 28 in 92/93 and 98/99)
Fewest wins = 7 (previous was 8 in 3 seasons)
Most defeats = 8 (previous was 7 in 4 seasons including last season)
Fewest goals scored = 23 (previous was 28 in 4 seasons)
Worst goal difference = -1 (previous was +6 in 92/93)
Joint worst league position =9th (along with 92/93 and 98/99)
Now let's compare against the median of Liverpool's Premier League record at halfway (note – the first 3 Premier League seasons were 42 games, however the median is almost exactly the same for all measures when you include and exclude the 42 game seasons)

If Hodgson had managed to re-create a typical LFC Premier League performance of 10 wins, 34 points and a goal difference of +13 then Liverpool would be 5th, behind Chelsea on goal difference but ahead of Spurs.
If Hodgson had managed to match last season's dismal campaign then Liverpool would still have been 6th, 4 points behind Chelsea
Using last season as a benchmark, if I was Roy Hodgson's boss and in charge of his appraisal I'd be setting his season goals as:
Minimum targets = 6th place, 64 points
Stretch target = 4th place, 70 points
Both are fair given Liverpool's performance in the Premier League era.  At halfway that translates to 32 and 35 points.  Currently Hodgson would be missing the minimum target by 22% and the stretch target by 29%, an almost impossible margin to make up in the 2nd half of the season.
(Note from TTT statistician, Graeme Riley: The last weekend game with a lower attendance was 34,705 v Sheff Wed in Sept 1997, when Anfield Road was being refurbished, and the lowest on New Year's Day since 1983; and before that, 1955.)
Part Two: LFC current season performance versus TPI performance
Parts Two and Three of this post is for Subscribers only.
[ttt-subscribe-article]