"The End of the Innocence": the Don Henley song about a bitter divorce was released during the last season Liverpool won the league title. At the time I was just 18: on the cusp of adulthood, and blissfully unaware of impending baldness. And naively, I thought that Liverpool won league titles all the time; after all, they'd won the majority of championships during my lifetime.
Kenny Dalglish was still manager. But Hillsborough was a recent and painful memory, and Heysel wasn't exactly in the distant past. My very first game was a year later; I paid just £6 for a seat in the Anfield Road end.
But it was before the Premier League. And therefore it was before the influx of wealthy and often cynical businessmen, and riches that turned players into untouchables. It was also before fans were often seen as almost irrelevant.
And as a Liverpool fan, it was before bizarre internal battles that laid the guts of the club bare. We got to see behind the curtain, and those operating the kingdom were not so magical after all.
Henley, paraphrasing 'America the Beautiful', sang "O' beautiful, for spacious skies / But now those skies are threatening."
We know the feeling. A pair of Americans were welcomed with open arms, but now we can't push them out of the door quickly enough. They didn't bring dark skies; they brought thunder and lightning.
"When 'happily ever after' fails,
And we've been poisoned by these fairy tales,
The lawyers dwell on small details … "
Now comes Kenny Huang, head of Hong Kong-based investment company QSL Sports Ltd. Dare we dream? Can we return to the days before we lost our innocence? Is this really the answer to our prayers?
The rest of this post is for Subscribers only.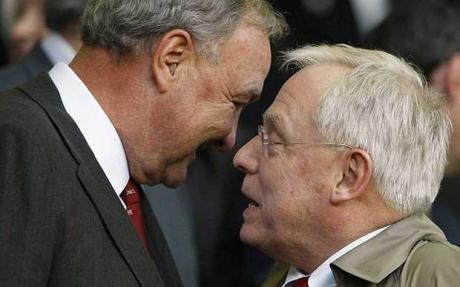 [ttt-subscribe-article]