"If you can stop, stop. If you can't, you know you're a writer, and that's just your bad luck. Join the club." Nick Hornby, September 2009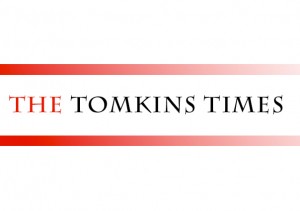 The past few weeks had proved incredibly frustrating for me, as I made known on my old blog.
I received a lot of emails of encouragement, and suggestions about how to make blogging viable, and reduce the stresses I found myself under.
My main problem, ever since I went full-time as a writer, has always been the lack of salary, and how book sales – my only real source of income – are hit terribly by bad results, as well as other factors beyond my control. And unless I produced books regularly, I would struggle.
I can no longer live with that pressure, because it's like betting on the Reds to win in order to make your wage that week (except rather than just handing over a small amount of money in the hope of it gaining that weekly pay-packet, I've had to put in months of work to create something to sell, which I've also paid in advance to produce, only for a bad result to scupper sales).
Of course, a smart man would probably bet on his team to lose (something I've never done in my life), because then you can't lose. If your team loses, you win money. If your team wins, well – your team wins.
The key to continuing as a football writer was to get some kind of regular salary, one way or another. With my ability to work a normal job taken away by an unpredictable illness, I was running out of options.
The good news is that I have had enough people interested in paying a small monthly subscription to make it worth giving a go.
If I can pick up more along the way, it will help make the project more comfortable, and I will then be able to concentrate my efforts on The Tomkins Times rather than producing another Liverpool book in 2010 – although some people I canvassed expressed an interest in an Anthology of the season's writings, which is always an option.
(Some of my energy will still go on completing my novel, but this doesn't yet have a guaranteed audience, beyond a few readers who might also be curious, so certainly cannot be seen as a means to make a living at this juncture.)
However, if subscription levels drop below a certain point, or not enough of those who suggested they'd sign up actually do so, I will stop and reassess the situation.
Subscriptions will be monthly (with no annual option at this stage), via Paypal, and set to automatically recur. So once you sign up, you won't have to do anything.
This way subscribers can cancel at any point, and I'm not tied to producing articles for a year, or otherwise going through the rigmarole of calculating and issuing a number of refunds if, for reasons beyond my control, I can't maintain my side of the bargain.
I'd rather receive money on a month-by-month basis, as we go along, seeing how it works for all concerned.
(Anyone who definitely cannot use Paypal, email me and I'll see if I can sort alternate payments, but I can't guarantee this, and it may be more time consuming and cause delays.)
There will be two levels of subscription:
£2 a month for Standard Membership, and £3.50 a month for Premium. 'Standard' gains access to a minimum of one fully-formed piece a week, while 'Premium' gains access to any additional mini-blogs, plus the serialisation of my books, as well as discounts for purchasing the actual printed material. See the subscription page on The Tomkins Times for full details.
There won't be a forum – nice idea but too much hassle – but a comments section can act as relatively a private platform to express views, without the risk of idiots spamming it. (And no need for members to enter anti-spam codes every time they post a comment, unlike on here.)
In time I may build it up to include guest writers, as some people have suggested, but right now it's best to keep things as simple and manageable as possible.
This blog will be kept open for the time being, not least for its archive, but in time it may all be migrated to the new blog.
At present I have reduced my commitment to the official site to just one column a month, and this reduces the need to write pieces on there every week during difficult times (for me or for the team, or both!).
While I am happy to try and offer a brighter perspective in those times, it's sometimes something I'd rather limit to people who appreciate what I am saying, rather than the ignorant who will never be swayed by even the most leak-proof of arguments. Yes, that's preaching to the converted, but it's far less hassle than preaching to the mentally perverted.
In the meantime, I'd like to thank all you who took the time to offer feedback, and in advance, all of you who sign up.
I'd also like to thank fellow Red, Anu, of Digital Query, for donating his time to get the project up and running – without his technical expertise and commitment to helping it succeed, I'd still be sitting here scratching my head (or another part of my anatomy).
Technical Advice
In the first few days we may experience a few technical problems, as we gauge the demand on the server and adjust things accordingly. There was also an issue with changing passwords (a delay of roughly 5 minutes in activating the new one), which has been addressed. Finally, confirmation emails with passwords may end up in spam folders, so please check. Your patience is appreciated as we go through the technical dentistry to deal with initial teething problems.