As is the case following any birth, it's early days. But the past week has shown a new Ryan Babel – intent, direct, and happy on the right.
His body language, and body shape, looks ten times better already on this side of the pitch, with Benítez having shown he has underrated man-management skills in rehabilitating a player whose career at Liverpool appeared to some observers to be over.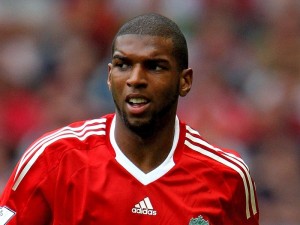 Of course, Babel's not helped by the form of two other right-wingers: Kuyt, who continues to silence his critics (and, indeed, improve his goal rate), and Benayoun, the will-o'-the-wisp of the Premiership. Both of these players can, and do, play in other positions, so Babel has hope.
Chris Waddle, in summarising the match for ESPN, said that he thought Babel to be an excellent player. John Barnes, the other great English winger of the '80s, recently said the same thing. (I'm not sure I trust Waddle the tactician, but he does know a maverick talent when he sees one.)
[ttt-subscribe-article]