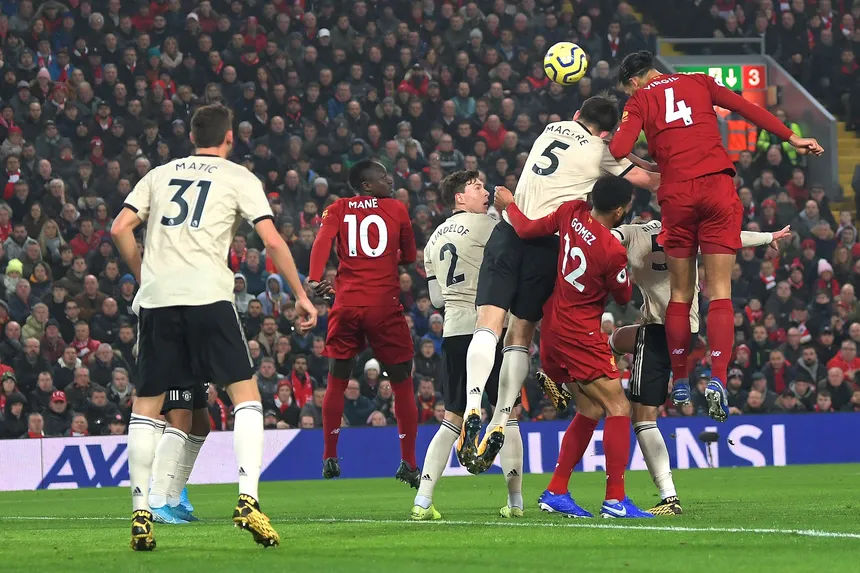 Imperious Defending: 'Mediocre' van Dijk after Injury Back To His Best
What follows below is an excerpt from my latest book, This Red Planet: How Jürgen Klopp's Liverpool FC Enthralled and Conquered The World.
However, before launching into the excerpt I wanted to look into just why Virgil van Dijk's best quality – his utter aerial domination – is actually likely to be more important, not less. 
After his own truncated preseason in 2021 where, after the injury of 2020, he was only ready in time for the last couple of friendlies, the summer of 2022 wasn't ideal either, with another lack of sufficient game-time (this time due to the shortened summer), the Dutchman began 2022/23 with a mediocre display and concession of a sloppy – perhaps tired – penalty (the type which I wish more referees would give to Liverpool players). 
But this season is should take less time for him to get up to speed, given that a year ago he was coming back after serious injury. Either way, both last summer and this summer he barely played many preseason minutes. But the short chapter from the book that I'm sharing in the second half of this piece looks at how van Dijk recovered from the slow start last season, to statistically (and via the eye-test) look better than ever.
The excerpt also covers the issue of centre-backs and aerial duels, which is something I've focused on intently since 2015, but has become vogue again with the arrival into the Premier League of some expensive short-of-stature defenders. 
Here's a recent article I wrote about the summer's transfer activity and the size of players being bought, but it's worth noting that, as some defenders get smaller, the following has happened:
The arrival of Erling Haaland, 6'4", half a foot taller than City's previous/existing strikers.
The arrival of Darwin Núñez, 6'2", half a foot taller than most of Liverpool's previous/existing strikers, and three inches taller than the false nine.
The arrival of Gianluca Scamacca, 6'5", half a foot taller than West Ham's other strikers.
The proposed arrival of Marko Arnautović, 6'4", taller than any of United's other strikers, albeit that deal appears to have died in the water. (Erik ten Hag did use a 6'3" striker, Sebastien Haller, at Ajax; and United missed out on 6'4" Benjamin Sesko. There's now talk of 6'2" Cody Gakpo. He likes tall strikers, yet also tiny centre-backs.)
In addition, Burnley's Chris Wood, 6'3" moved to Newcastle, and Newcastle have signed lots of 6ft+ players in 2022 (including a 6'5" centre-back to go with the 6'7" one they signed in January), whereas Spurs have signed eight six-footers already in 2022 and are now linked with a 6'3" midfielder.
Chelsea now play Kai Havertz, 6'3", as their centre-forward. Not a traditional target-man, he's still handy and awkward to deal with in the air. Everton have Dominic Calvert-Lewin, 6'2" (and with a better leap than most), and Salomon Rondon, a similar height.
Again, not all of these players are going to play like 1990s-era Duncan Ferguson, but a good leap on a small guy will almost always lose out to a good leap by a bigger guy (as my research on height vs aerial duel success over the years has shown: on average, every extra inch of height over 5'10" improves the aerial win percentage). Yes, smaller players can work on their leap – but so can taller players! (As van Dijk does, as you can see here.)
Aleksandar Mitrovic, 6'2", is back in the Premier League, and given that older target-men tend to know how to use their physicality better (the same with defenders), he may now prove more of a handful in the air aged 27, as he's already shown against Liverpool's smaller Trent Alexander-Arnold (the weak aerial link in the Reds' defence).
Kieffer Moore, 6'5", plays as the striker for promoted Bournemouth alongside 6'2" ex-Red Dominic Solanke. For a league supposedly no longer about strapping strikers, this already seems like a forward line bigger than almost any seen before. Phillip Billing, 6'4", is one of their midfielders. This seems like a team twice the size of 1980s' Wimbledon. 
Nottingham Forest have Sam Surridge, 6'3", and new signing Taiwo Awoniyi, who while not a giant, is 6'0" and very powerful (as Liverpool fans will know, even if he never played a game for the club). 
These clubs replace Burnley, who lost their best tall striker mid-season (so were no longer quite as long-ball, and were only the 7th-tallest team in the top flight last season, even with the brief addition of a 6'6" replacement); and Norwich, with the relatively little Teemu Pukki as the spearhead – who was, incidentally, an elite presser. Watford were, admittedly, a big team. 
Chelsea's Armando Broja, 6'3", is wanted by various Premier League clubs on loan (Southampton may want him back, but they've signed the 6ft and still growing Sékou Mara, aged 18). Danny Welbeck, 6'1", plays up front for the hard-pressing, silky-passing Brighton. Wolves' main striker, Raul Jimenez, is 6'3". Leeds' Patrick Bamford is 6'1". Crystal Palace shifted out Christian Benteke, 6'3", but have Jean-Philippe Mateta, 6'4", and Odsonne Édouard, 6'2".
So it's not even like 20 years ago, when an outlying 5'9" defender would be up against mere 6ft target-men like Alan Shearer; now they'd be up against many who are much taller than that. (And most of these outlying 5'9" defenders were in Serie A or La Liga.) As I've said in recent pieces, everyone knows set-pieces are becoming more of an art form, with specialist coaches (including now at giant-laden Spurs), so you have to surely maximise height where you can, given that the best playmakers are still more likely to be small (or their lack of height is not as much of an issue). 
Indeed, looked at like this, it's hard to find many Premier League teams who don't play with (or have the option of) at least one giant forward (6'1" – 6'5"), whatever their individual playing style, or that of the team. Some have two, and a few teams, like Palace, have a third striker who is 'merely' 6'0" (Jordan Ayew).
Without having checked every squad list, and therefore I may have missed someone, I can think of Arsenal, Aston Villa and Leicester (Patson Daka is 6ft, but not really a target man) when it comes to having no strikers who are 6'1" or more. 
Maybe there are one or two other teams I've overlooked, but it suggests that roughly 15 of the 20 clubs have at least one 6'1"+ striker who you'd expect to trouble a 5'9" centre-back. 
(Arsenal did have Pierre-Emerick Aubameyang, 6'2", but he was one of those taller guys who always looked hopeless in the air, albeit he also played wide quite a lot, so was more like a tall goalscoring winger. As an aside, you have to laugh at the loyalty shown to the hitherto successful Aubameyang at Barcelona, as they have with various other players: force existing players to take pay cuts to bring in the likes of Aubameyang and Memphis Depay and then try and ditch Aubameyang and Depay when forcing long-serving players to take new pay cuts to bring in strikers on even higher wages. But that's for another day, even before getting onto the Frankie de Jong fiasco.)  
If you were playing against Manchester United, you'd surely target Harry Maguire with your quicker attackers, and Lisandro Martinez with your taller ones. While they both may cover each other's weaknesses to some degree (and United have 6'4" Scott Mctominay to help at set-pieces), each has a clear achilles heel. (Just as David de Gea doesn't sweep up behind a high line, Maguire likes to defend deep and Cristiano Ronaldo doesn't press from the front.) 
All the talk is of pressing and passing in the Premier League – and clearly the game has evolved – but as I keep noting, the average heights of teams are getting taller at a rapid rate, and this transfer window brings more giants to the league. Even Man City upgraded a small defensive midfielder for one who is 6'3" a couple of years ago, now have several 6ft full-backs, and have a new 6'4" striker. 
Often I wonder if people focus on specific examples, and ignore the general picture – in life, as in football. Even now, it's not just Haaland and Núñez as tall strikers, but a whole host of giants joining a league where the narrative is often that height doesn't matter much anymore. And the transfer window isn't even done yet.
Playing with three at the back can definitely mitigate for some lack of height (spreading three fairly tall players over the space, instead of having two really tall players often in between two small or medium-height full-backs), but aerial balls remain a big part of English football. Players note it when they arrive here – how physical it is, and the size and height are part of that power, not just fast-running little guys. Virgil van Dijk isn't just tall, he's incredibly strong too, and that strength as part of a 6'4" frame is going to win out against someone with the same build who is 6ft or under, as it'd be a different weight class.
The continued English fascination with the aerial game (even with better passing these days) suggests to me why below-average height (6'1") defenders – Ozan Kabak, Sokratis Papastathopoulos – could win 80% of their headers in the Bundesliga (where pressing still remains much more intense than in England) and then come to the Premier League and almost see that halve.
In addition to tall strikers brought by clubs or arriving via promotion from the second tier, several 6'4" and 6'5" midfielders and defenders are also joining the league via transfers and promotion, to offer set-piece threats and in the case of the midfielders, open play at times. (As I write this, Everton have signed 6'5" Amadou Onana.) 
As such, two commanding centre-backs who are 6'4" or taller, and can play football as well as defend (and ideally also have pace to counter the ball in behind, given that a high line is essential to high-pressing, progressive football), seem more important than ever. 
To have the very best – even if he didn't have his best game at Craven Cottage – seems vital (although Joël Matip and Ibrahima Konaté are both giants, too; and both van Dijk and Konaté have a great leap as well, while Matip is just damned tall).
Anyway, onto the excerpt from This Red Planet.
Book Excerpt: 'Mediocre' van Dijk after Injury Back To His Best
In 2021, during the Reds' slump, I devised a concept I called 'Imperious Defending' – combining different defensive statistics that could be measured purely as win percentages: aerial duels and ground duels. I wanted to get a sense of what was being lost with the absence not just of Virgil van Dijk but also Joël Matip (and to a lesser extent, Joe Gomez). In the end, it helped to show how slowly van Dijk started upon his return to the side in August 2021, but also, how he returned to his best once fully back in his stride.
[The original article about Imperious Defending can be found here.]
There are other ways to judge the defensive qualities of centre-backs, but things like recoveries and clearances are often dependent on who a player represents: just as the keeper with the most saves should usually be in a relegation-threatened team, as they would logically face the most shots. 
You can't quantify things like reading of the game particularly easily, but you can quantify who is bloody hard to get the better of once a duel takes place. These are zero-sum encounters. Someone wins, someones loses, and you can work out the percentage success rates; whereas blocks, interceptions and goal-line clearances are just numbers, totted up more often by weaker teams whose defences are kept busier.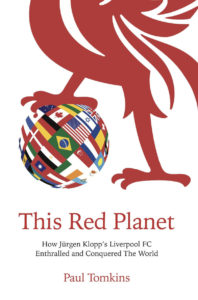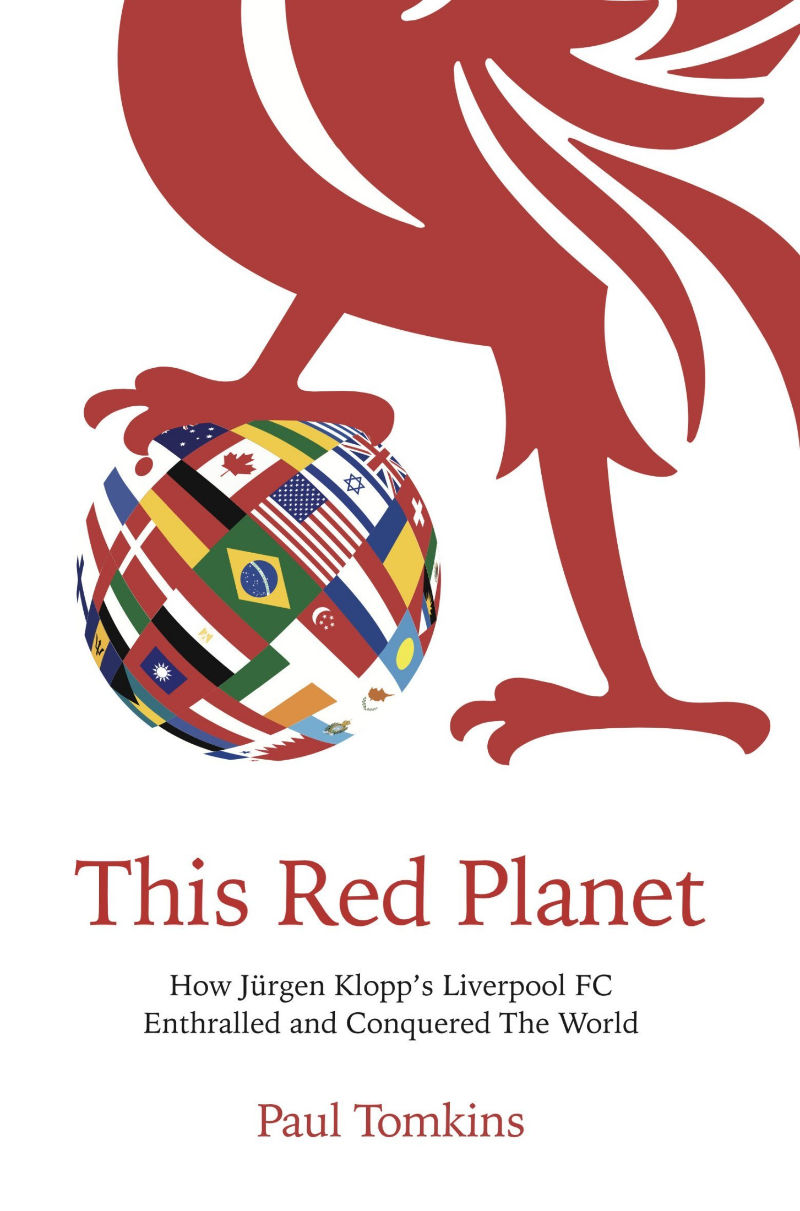 Ergo, if you wanted to look at who are the best blockers of shots (in terms of most blocked), then you have, in order, James Tarkowski of Burnley, Craig Dawson of West Ham, Grant Hanley of Norwich and Conor Coady of Wolves. Two of these were fighting relegation, and the other two in low-block, counterattacking teams. Chelsea's Thiago Silva rates quite highly for blocks, but with half the number of Tarkowski, and half the number of clearances; yet Silva has twice the number of recoveries as the beefy Burnley blockade. Tarkowski did not suggest himself to be ideal to defending a high line, but perfect for a packed box.
So, last year I went back over the data going back to 2011, and combined the percentage success rates of aerial and ground duels, which produced an overall ranking system. As such, it didn't cover the prime years of some other centre-backs, like John Terry, Rio Ferdinand, Daniel Agger, Jamie Carragher and Nemanja Vidić – just catching their later years; and missing others, like Jaap Stam, Sol Campbell and Sami Hyypia, altogether.
All in all, there were 45 centre-backs who played in at least two Premier League seasons and had figures good enough to qualify for the Hall of Fame as duellists, with 26 of those still in action. (Also, there were a minimum number of minutes to be played for a player's season to count, and he had to have contested a minimum number of duels, as explained in more detail below.) In total, the 45 averaged nearly six years of Premier League football.
And there was a clear winner when it came to this Thou Shalt Not Pass metric.
Supergaaf!
With 10 years of data churned, checked and digested, a certain Dutchman just happened to rank as the best defender on 'Imperious Defending' metrics; just ahead of Man City's Vincent Kompany. But of course, that Dutchman was cut down in his prime by a flying lunatic, and as such, his 2020/21 did not end up producing enough data. 
However, I went back and updated the figures in May 2022, and, in particular, took a more detailed look at Liverpool's key centre-backs: Virgil Van Dijk, Joël Matip and new-buy Ibrahima Konaté, as well as some other defenders of interest, including those who have left Liverpool, and those at the main rivals.
The contrast between the van Dijk returning in the second half of 2021 from Jordan Pickford smashing up his knee, and the van Dijk of the second half of 2021/22 proved startling, and indeed, hugely comforting. The fears that he could be permanently diminished by the reckless goalkeeper proved unfounded. 
(Note: All data is Premier League games only. Players are excluded if they didn't reach the minimum requirements for minutes played – 400 – or either type of duels contested: 20. I also excluded players who also played as full-backs, as the same players win a lot more aerial duels in that position because they are often contested against 5'7" wingers and not 6'5" centre-forwards. This applies to John Stones, Nathan Aké and Joe Gomez. Andrew Beasley also noted that full-backs' tackling stats can be unreliable when deemed to 'win' the ball when directly conceding throw-ins. My Imperious Defending Rating simply mixes the win percentages of aerials and ground duels. It's worth noting that players contest many more aerial duels than ground duels, so the overall metric does slightly favour those who are good in the air.)
De Koning!
In the first 14 games of 2021/22, Virgil van Dijk didn't even take his customary place in the top ten defenders for percentage of aerial duels won. Slightly leaden and lacking full fitness, it was a struggle at times. To leap when not quite fit is a bit like sprinting when not quite fit: the power isn't the same. 
But then from games 15-35, he ranked no.1 in the league on that metric. The King was back; long live the King. 
The ranges for my Imperious Defending Hall of Fame proved fairly broad. The worst scorers of the 45 central defenders who at least made the cut were Daley Blind, 60.8, just ahead of Toby Alderweireld, 59.4. Mid-ranking, and just below the top 20, were Jamie Carragher at 69.1 (clearly on the wane in 2011-2013) and Dejan Lovren, just below at 68.8 (which also included one season at Southampton, where his figures were unremarkable).
Fifteen players in the Hall of Fame have a score above 70, but only five have a score of over 73. I would say that two of the top five are surprising – for one, a later dip in form creates the recency bias that makes the earlier commanding performances easier to overlook. 
Joël Matip ranks 5th, with 73.3.
Kurt Zouma, outfoxed only by the RSPCA and purely a 'stopper' compared to Matip and others, ranks 4th with 74.1.
Liverpool's footballer of the year in 2011/12 and set-piece scoring machine in 2013/14 (an incredible seven league goals), Martin Škrtel ranks 3rd, at 74.6. 
Then comes the man many considered the best centre-back of his generation – at least until Virgil van Dijk came along. More than two points clear of Škrtel is Vincent Kompany, in 2nd place, at 76.6. 
Yet even Kompany has to bow to the Dutch master's 77.2. 
To show how much van Dijk's injury carried over into the first part of 2021/22, his Imperious Defending Rating sat at just 70.1 after the first 14 games, to the start of December, when the Reds sat 3rd in the table. By that stage, Liverpool had conceded two or three goals in four of the league games, as well as twice in the Champions League group stages (albeit van Dijk was rested against AC Milan).
Now, 70.1, if that was his career average, would place van Dijk 15th in the Hall of Fame; or basically, a Gary Cahill or Phil Jones: a very solid stopper, and just ahead of Ryan Shawcross, a very basic stopper. That's the level he was performing at. 
However, from games 15-35, van Dijk blew the bloody doors off the art of defending. In that 20-game sample his Imperious Defending Rating was 83.7; also known as 'frankly ridiculous'. Averaged out across the whole season (with three games to play at the time I ran the numbers), it still ranks as the Dutchman's best season in English football, at 77.8. 
(To be fair to Škrtel, his entire 2011/12 was even better, at 84.4, albeit in a team that defended far more deeply. I'll get onto Škrtel's nosedive in form later.)
One interesting thing is that van Dijk doesn't really tackle anymore. He made 68 in one season with Southampton, but averaged around 30 with Liverpool; in part as he has less to do. In 2021/22, after 35 games, it was just 18, with an exceptional 15 won. It's well noted that Alex Ferguson offloaded Jaap Stam when the defender's tackling statistics fell, but the manager later realised it was more that Stam was reading the game better. Still, a drop in quantity in any statistic could also show signs of concern. Yet the main thing is that the success rate remains high, and very few goals were conceded in that 20-game run – suggesting that van Dijk remained a massive presence. 
In the Imperious Defending Rating Hall of Fame he now averages 77.2 overall, up slightly from 77.1 when I first created it in 2021. But perhaps most astonishingly, his rating each year reads as follows: 77.9, 77.5, 75.3, 77.5, 77.0 and 77.8. The consistency is incredible, especially as it spans two clubs and one super-serious injury. Compare the scores of the eight seasons Vincent Kompany qualified for, as the player who, overall, ranks 2nd to van Dijk: 82.6, 78.3, 77.6, 66.4, 80.9, 75.6, 74.7 and 76.5, which shows far more volatility. 
Kompany, three years into his time in England at the starting point of the study in 2011, ended strongly, but started imperiously. In between he had one very mediocre season: 2014/15, when Manchester City finished a fairly distant 2nd to Chelsea, went out of the Champions League at the round of 16, and never made it past the 4th round of the domestic cups.
Halfway through 2021/22, Antonio Rüdiger appeared the most improved defender, after some low-scoring years (61.8, 58.3, 64.9) up until 2020. His score was over 80 in the first half of the season, but when it became clear that his future lay elsewhere and Chelsea began defending poorly as a team, it fell to an average of 75.0, down from his 2020/21 score of 78.9.
After that amazing start (albeit he'd been in England since 2008, just like Kompany) Martin Škrtel deteriorated quite markedly, year on year. By the end he was timid and mid-table: 84.4; 76.3; 72.8; 72.3; 69.2, which shows a clear downward trend over his final five seasons at the club. Again, no one gets close to van Dijk for consistency.
Joël Matip still ranks #5 in the Hall of Fame, out of the best 45 defenders since 2011, and clearly his game is not about winning tackles. If 'goes on mazy runs and crazy adventures' was added as a metric, he'd rank top. While not as consistent in this side of the game as his main partner, Matip is another player who has improved over the years, from a skinny, tall and talented but error-prone new arrival to a stronger, more confident quiet leader on the pitch. 
What's surprising is that Man City's big-name, 'leader' centre-backs (Aymeric Laporte, Rúben Dias) rank as fairly mediocre as Imperious Defenders. Clearly they're excellent on the ball, and good readers of the game, but it seems that City 'defend' by keeping the ball at the other end, or keeping it so well at the back that they don't slip up much. They actually play with an even higher line than Liverpool, which means fewer aerial situations to deal with.
Almost the worst centre-back in the Premier League this season in terms of Imperious Defending? One Ozan Kabak. He ranks one place from bottom of 50+ qualifying centre-backs this season, just ahead of Leeds' Robin Koch. Playing in open sides, who are being overwhelmed, obviously can make life difficult, but it does at least provide a lot of involvement. Kabak's Liverpool figures were not great last season, particularly in the air. But after a slow start he did end with an almost-respectable 58.8% of his headers won, albeit still well below the standards required. Kabak's ground-duel rate was very good for the Reds, at 84.2%, but the sample size, in the end, was only nine games. His overall Imperious Defending score at Liverpool was 67.9, which would put him in the top 30 for the Hall of Fame if his sample size was big enough. At 6'1", however, he couldn't cope with the aerial side of the game, especially at such a young age.
Alas, with the extended sample size of his time at Norwich (albeit still only 11 games), he would sink badly. Of 49 aerial duels he won just 22, at 44.9%; and his ground duels, of which there were far fewer, were good but not as good as with the Reds (71.4%). The overall score was 50.8, with the greater number of aerial duels keeping the figure lower. What's interesting is that he arrived from Germany with excellent aerial statistics, but the Premier League is a different beast when it comes to that side of the game. Being just 6'1", to me, is never enough, unless you can also defend like Franco Baresi. 
By contrast, Konaté's first eight league games for Liverpool would have put him at all-star level on the Imperious Defending Rating (73.6, or the 5th-best score, just edging above Joël Matip's six-year average); but again, the sample size was too small. By the time he'd played his ninth game, his rating fell to an average of just below 70. That said, his best performances came in the Champions League (and he had a sensational final, which Liverpool unluckily lost); and his Premier League stats were way ahead of the man he essentially replaced, Ozan Kabak.
Nat Phillips' contribution to the end of 2020/21 was exceptional in many ways, but he wasn't a standout in the Imperious Defending Ratings, albeit the 66.1 would have ranked about 30th in the Hall of Fame, were his sample size to have been bigger. He actually ranked a little behind Kabak, who was better on ground duels. However, the key difference-maker was Rhys Williams. 
In his few games, his score of 81.8 would rank him as the most unbeatable centre-back in the Hall of Fame. Obviously this was unsustainable. But it was, all the same, an incredible cameo. He won 30 of his 38 headers, and all six of his ground duels. He was brought in to a job, and while there were lots of things he could not do that van Dijk and Matip could, he was, for those vital games, a one-man wall. 
Going forward, it will be interesting to see how Ibrahima Konaté fares. An all-round talent, he began the season using his gigantic physique carefully, and maybe didn't contest aerials as aggressively as he needed to. This is common for younger defenders, especially mild-mannered ones. In time, a sense of authority can build, and aggression becomes more natural, even if the player is never going to be snarling bully. The fact the Konaté edged out Matip in the run-in after the latter's most consistent season is partly to do with his greater pace (to help cover for Trent Alexander-Arnold), but it shows the quality the young Frenchman has. It also proved a way of getting the team's average age down, with so many players aged 30-or-so; something that the transfer and contract inertia of Covid allowed to happen (along with the fact that all the players were still performing to such a high standard). Dropping Matip seemed unthinkable; but Konaté usurped him. 
One key to elite squad building is not to buy squad players (albeit one or two 'fillers' can help), but buy players who can, in time, make the existing first-XI stars exceptional substitutes. Mediocre squad players often never get the chance to understand how the team plays, never get to feel important; whereas if your subs' bench includes Matip, Roberto Firmino, James Milner, Joe Gomez and maybe even Jordan Henderson, then the knowhow is all there, waiting to be called upon; ditto gradually-integrated youngsters like Harvey Elliott and Curtis Jones. As the Premier League finally moves to five substitutes in 2022/23, the Reds' best-ever squad could be key for another title race, another assault on the Champions League.
This Red Planet available now at all global Amazon online stores.