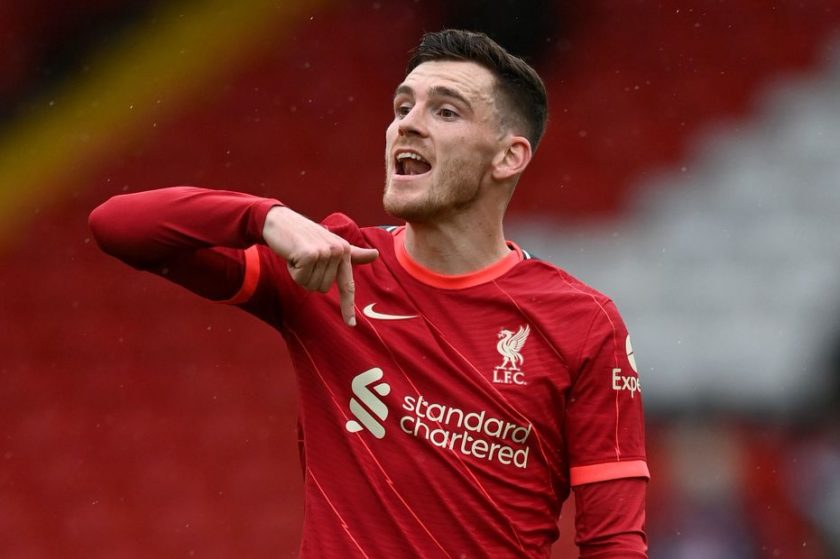 His start to the season may have been slightly slow, but Andrew Robertson has become one of Liverpool's best players in 2022. Going back to pre-season, the Scotland captain arrived late due to his commitments in the Euros, and then got injured (although minor) a week before the start of the Premier League. So it was evident that with less time off and an interrupted pre-season, the left-back shouldn't have been expected to be flying for the first few months of the season.
That's how it turned out to an extent, and Jürgen Klopp managed his minutes more than any time he has done in the past, having Kostas Tsimikas as an able deputy. Robertson started 15 of the first 21 league games and was hit-and-miss in some (he missed four games due to rotation/minor injury and two due to a red card). He has done so in 13 of the last 14 league games since the turn of the year and has looked much like his own self. So, as the importance of the games has ramped up, the 28-year-old has found himself playing almost every minute. And he's making a  good job of it.
Below is a chart of the percentage of minutes he has played in league and Champions League since his arrival at Liverpool: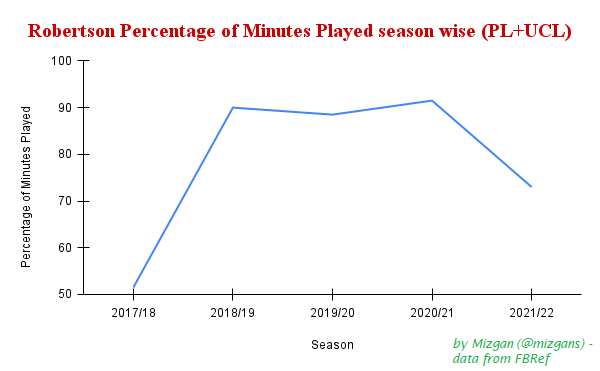 This chart gives us an idea of how Robertson's minutes have been managed in the two major competitions this season, which was both needed and also helped by the fact that Tsimikas is not a bad deputy by any stretch. Playing time, which was in and around 90% in the last three seasons, has dropped to 73% this year in league and Europe. As a result of that, the Scotsman is able to perform at his best with some sort of physical freshness in this latter and crunch of half of the season.
The rest of this article is for subscribers only.
[ttt-subscribe-article]