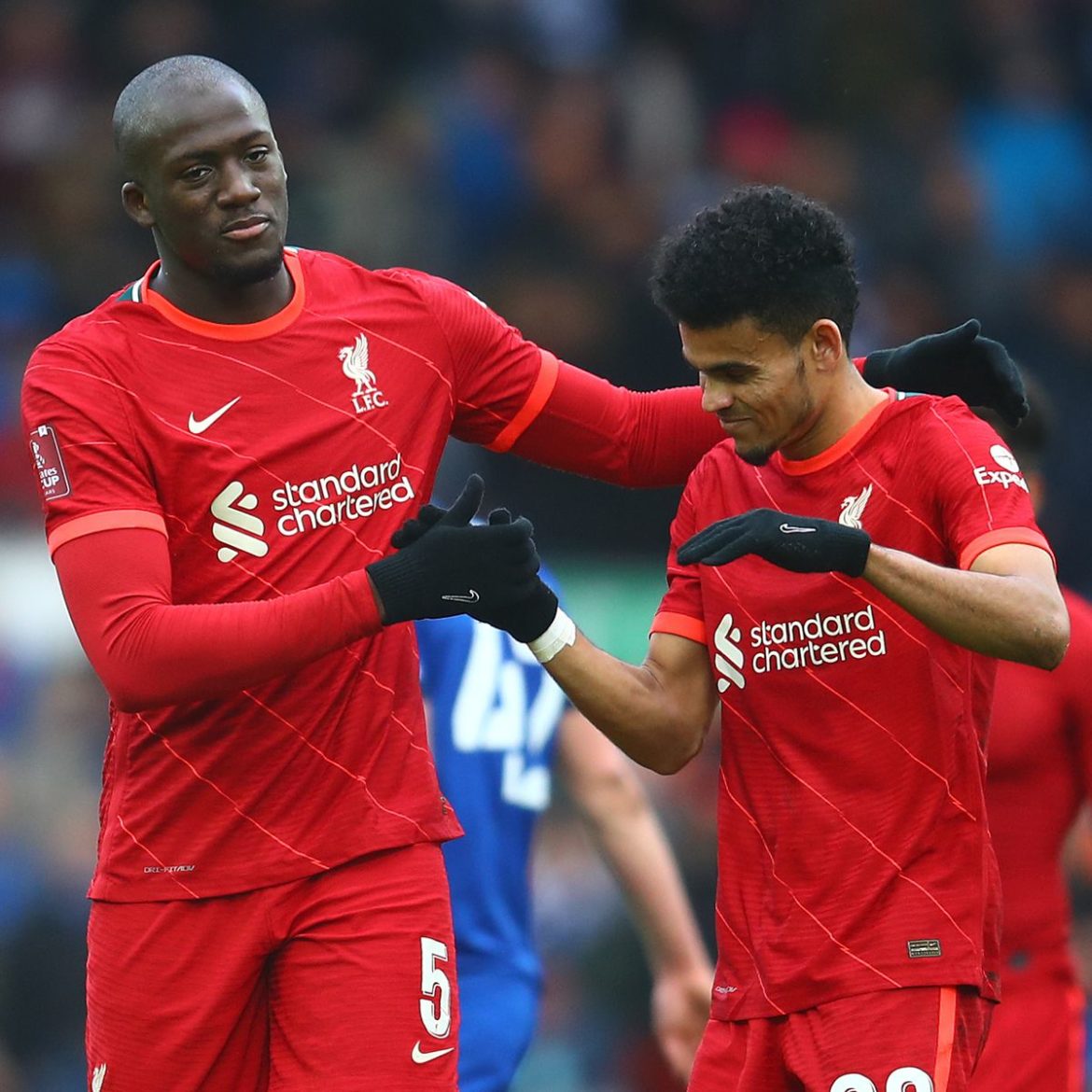 Did we just see the future?
In the league this season, Liverpool have averaged 28.1 years old in terms of team-age, and on occasions, neared 29. This is not sustainable, obviously; albeit we know that there is a gradual transition already underway – seen in the games where the average age has been much lower (such as the start of the season, before Harvey Elliott – looking superb – got horribly injured).
The XI that beat Man City in the FA Cup semi-final averaged 27.9, and while not exactly young, this also did not include Diogo Jota, the 25-year-old who is the Premier League's most dangerous player in terms of xG per 90 minutes (excluding penalties). Indeed, no other player betters 0.6 for expected goals and/or actual goals (non-penalty) per 90. You have Timo Werner with around 0.6 expected goals per 90, but he is scoring only 0.3 goals per 90. Jota has 0.7 in expected goals and 0.7 in actual goals. (As shown in Mizgan Masani's TTT piece on Sadio Mané last week, which was good timing for the Senegalese's masterclass at Wembley.)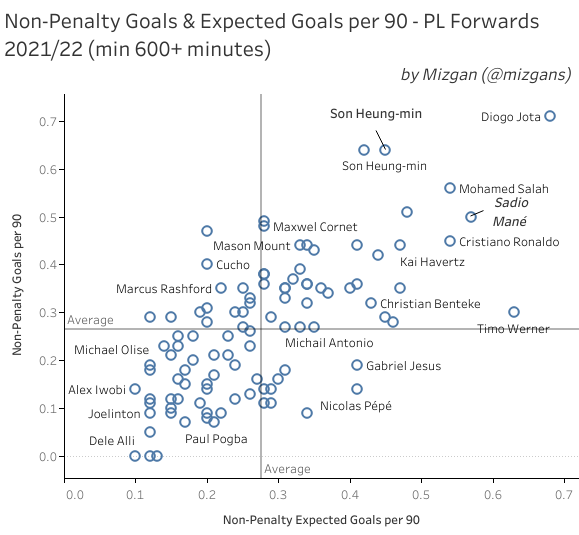 Put Jota in for either Sadio Mané or Mo Salah, and you're down to 27.4, a very healthy average, but still full of experience.
Plus, as I've said before, Liverpool have a lot of key players around the age of 30, but Jordan Henderson aside, none beyond 30. It means that none are essential to be replaced immediately, and some could go on for two more years, if not three. You just wouldn't want them all to age out together, unless they've become squad players by then (a bit akin to Man City with Vincent Kompany, Sergio Agüero and David Silva, who all each lasted until at least aged 33). 
This article is for subscribers only. See details below for how to sign up for £5 a month.
[ttt-subscribe-article]