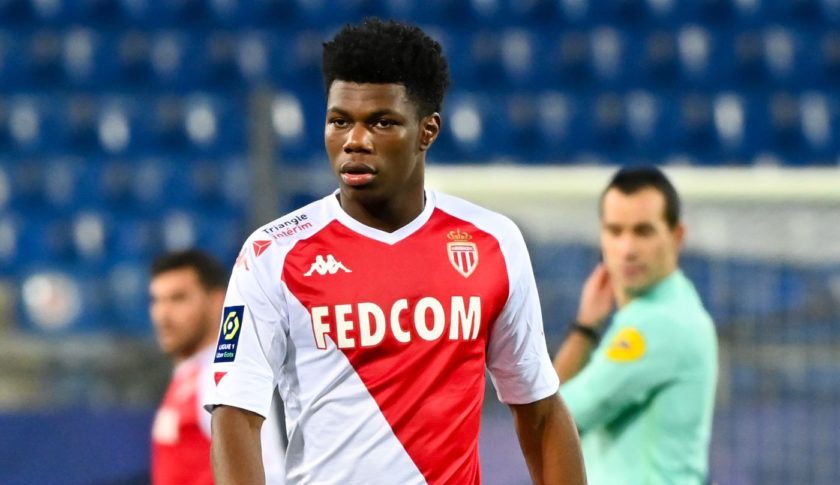 Aurelien Tchouameni is one of the many midfield names linked with Liverpool in recent times (I have 14 since the January window closed! – Ed). The French international, who plays his club football for Monaco, has been one of the sought-after players in Europe in the last year and a half. His growth as a player has caught the eye of many, and the Reds are looking at him with a view to bolstering their midfield options in the summer.
Tchouameni arrived at Monaco in the January window of 2019/20 season, and started playing regular football from the start of 2020/21 season onwards. Currently, he is one of the mainstays in a team which is seventh in the league and would struggle to get any sort of European football for next season. If another club is to lure the player away from the Stade Louis II, that would surely be a strong pull.
The 22-year-old did well in the recent friendly he played for France, and also dominated the midfield in a 3-0 win against Paris-Saint Germain just before the international break. Positionally, he likes to play either as a sole defensive midfielder or in a double pivot.
Below, we will take a look at his numbers and his playing style in detail to devise why top clubs, including Liverpool, are interested in signing him sooner rather than later.
PS – Tchouameni's contract expires in the summer of 2024 and Monaco have apparently slapped a price tag of around £83m (approximately €100m). Can it be negotiated down if Monaco finish outside of the European spots? Their inflating power could be short-handed by that for sure.
The rest of this analysis is for TTT Subscribers only. Join us for £5 a month – see bottom of page for sign-up details.
[ttt-subscribe-article]